Old Hollywood - the dead celebrities at Hollywood Forever Memorial Park. There really is such a place, honest - it's a massive cemetery behind Paramount's back lot. Douglas Fairbanks and Junior's thing is quite impressive, as is Cecil B. DeMille's site, but then he founded Paramount so that makes sense. I missed Mel Blanc, Don Adams and Peter Lorre. There was too much to cover. But here's some of it from Thursday, April 6. 2006. (There's a full guide to the graves here.)
The tomb of actor Douglas Fairbanks (1883-1939), a marble memorial which includes a sunken garden, and a reflecting pool filled with water lilies. In May of 2000, almost 61 years after the death of Douglas Fairbanks, his son, Douglas Fairbanks Jr. (1909-2000) was laid to rest next to his father in the same tomb.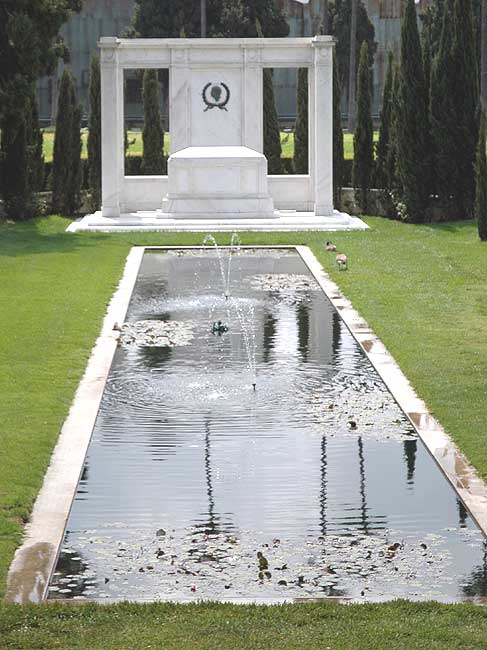 In the upper right, the two matching stone sarcophagi, Cecil B. DeMille (1881-1959) and his wife, the man who shot the first full-length movie in Hollywood ("The Squaw Man"), founded Paramount Pictures, and make "The Ten Commandments," "King of Kings" and "The Greatest Show on Earth." He played himself in "Sunset Boulevard" – and you can walk right up and use the Gloria Swanson line from the film - "I'm ready for my close-up, Mr. DeMille!" He won't answer.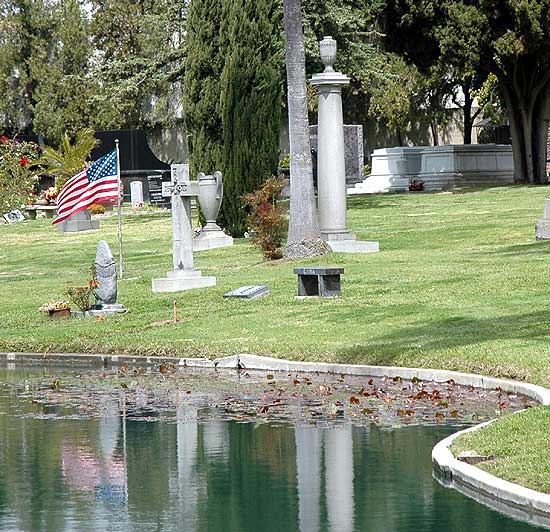 The large Grecian tomb in the center of the lake? Philanthropist William A. Clark Jr. -founded the Los Angeles Philharmonic and donated the Clark Library on the UCLA campus. Very impressive.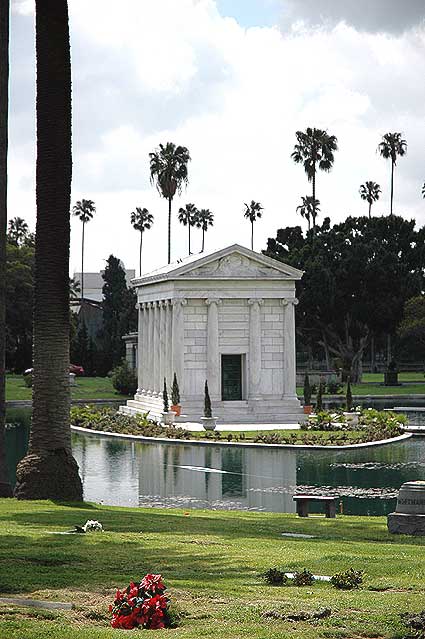 This is the memorial to Johnny Ramone (1948-2004), the guitarist and founding member of "The Ramones." He was cremated so this is just for show. (Oddly, when George Harrison of the Beatles died up the hills his remains were cremated here at Hollywood Forever, but then flown to India and scattered over the Ganges. No memorial for him here.)
But mostly the place is full of details that are just interesting.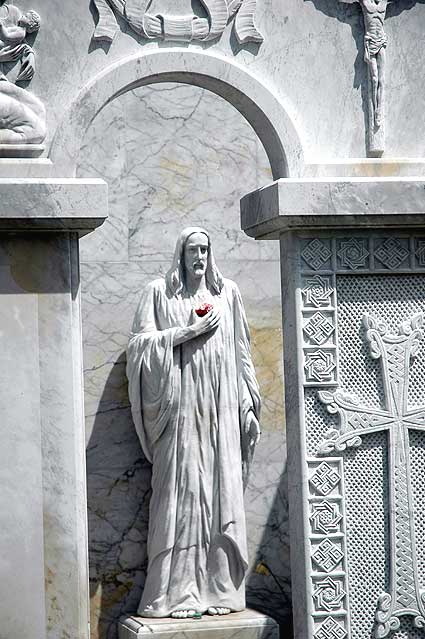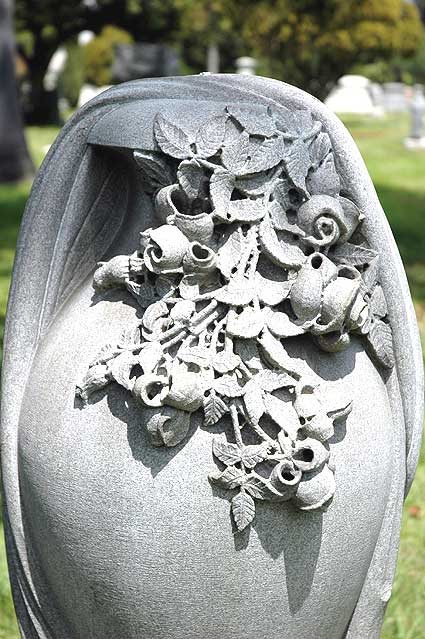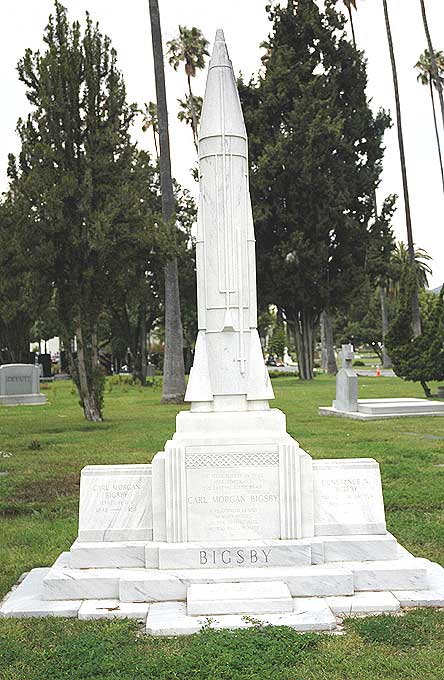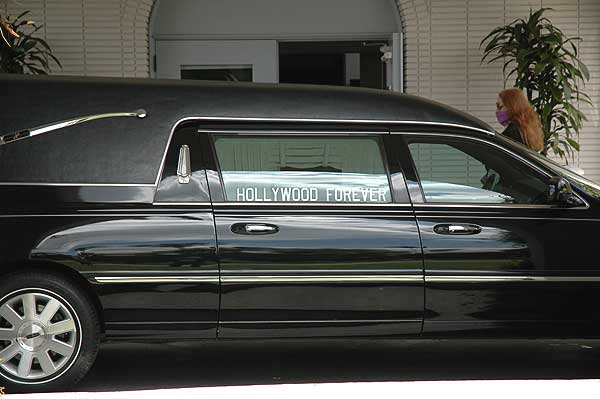 The view as you leave, and return to the land of the living...