This caged eye is looking at you - Sunset Boulevard at La Cienega, looking east, the balconies of the Mondrian Hotel in the background, Thursday, April 13, 2006.

The eye belongs to Tori Spelling - a billboard for her "fictional reality" series "So noTORIous" on VH1, with Farrah Fawcett of all people.

How do your get to be star with a billboard on Sunset? Her father, Aaron Spelling, invented and produced "Dynasty," "The Love Boat" and "Charlie's Angels." Whatever.

It's really a small town out here. And spooky.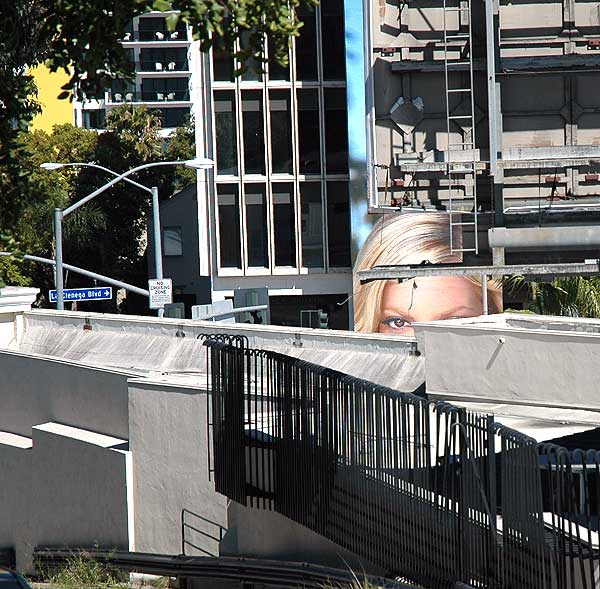 Those without connections find themselves here…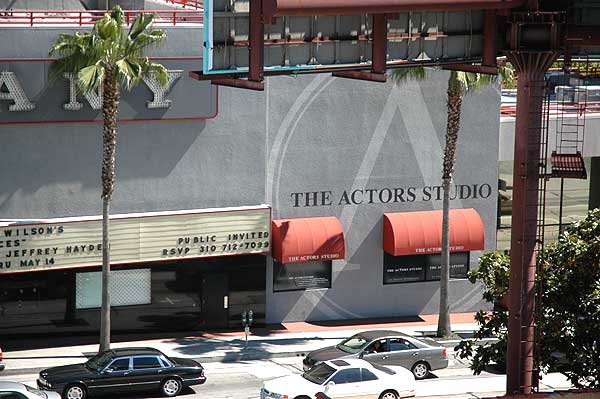 Melrose Avenue, the 5000 block, a garret for starving actors?