On Sunset Boulevard, next to Tower Records, two five-story office buildings, connected and given a new look, inside and out, by Frank Gehry, the architect who designed the swooping
Disney Hall
. Here he's all angles, for the headquarters of a new Barry Diller company, interactive stuff. Whatever. The palm is cool.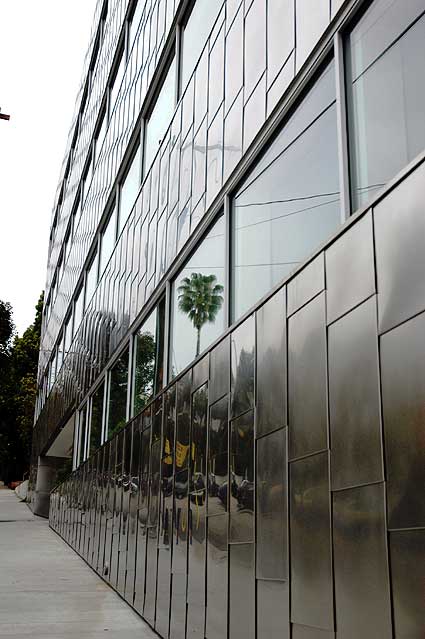 The palm's own geometry is interesting.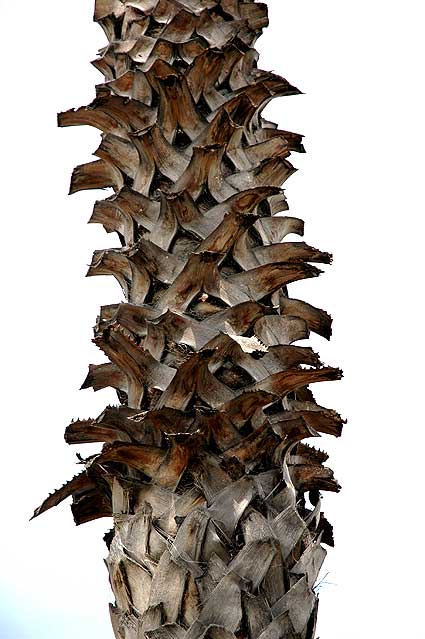 Here's one at the old Fredrick's of Hollywood building up on Hollywood Boulevard. It's vacant. They moved a block east to a new building, not Art Deco at all, like this one.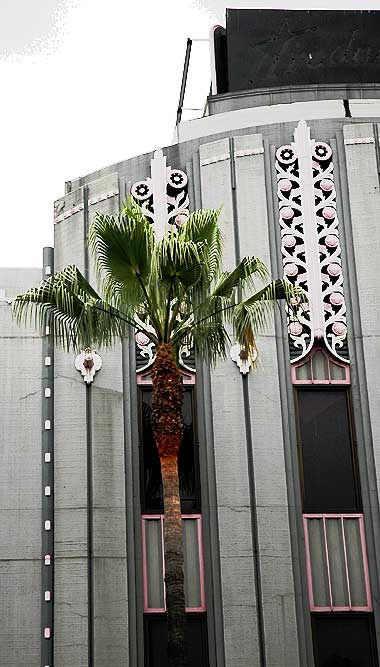 A classic scene on Hollywood Boulevard – the palm in context.
Back to the start –