Sunset, Sunday evening, May 28, 2006 - location, Mulholland Drive, the two-lane road along the ridge of the mountains that separates the Los Angeles basin to the south and the San Fernando Valley to the north.

This is the view from a turn-out between the winding roads up out of Hollywood and Beverly Hills, to the west, Coldwater Canyon, and Laurel Canyon, to the east. This is looking north with Studio City immediately below, the western edge of Burbank in the middle, and Pacoima and the mountain communities in the far distance.

Consider this a technical exercise in light and shadow, and seeing how the Nikon D70 with the AF-5 Nikor 18-70 mm lens handles the various levels of intensity.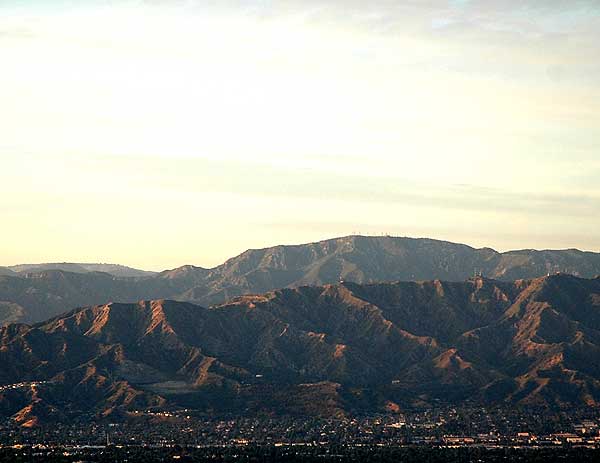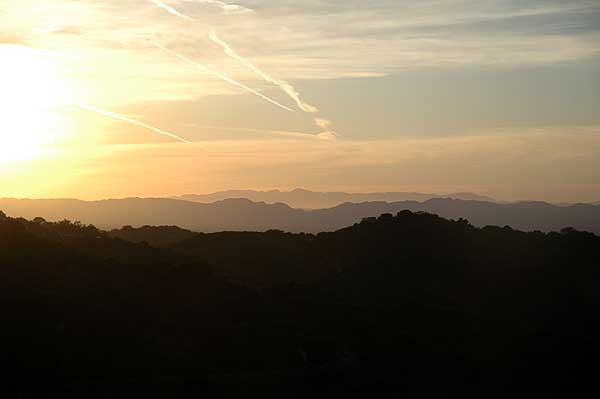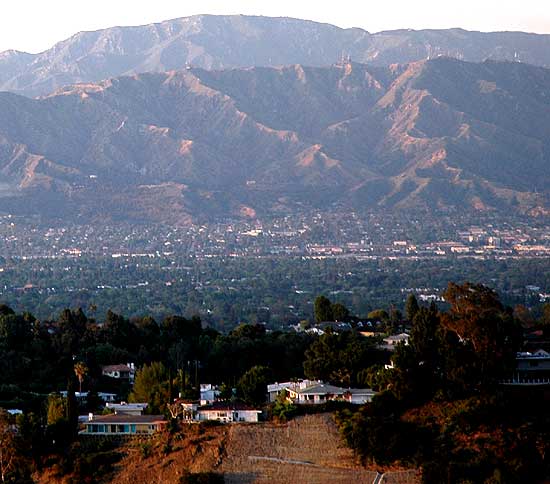 If you use any of these photos for commercial purposes I assume you'll discuss that with me

These were shot with a Nikon D70 - using lens (1) AF-S Nikkor 18-70 mm 1:35-4.5G ED, or (2) AF Nikkor 70-300mm telephoto, or after 5 June 2006, (3) AF-S DX Zoom-Nikkor, 55-200 mm f/4-5.6G ED. They were modified for web posting using Adobe Photoshop 7.0

The original large-format raw files are available upon request.




Copyright © 2003, 2004, 2005, 2006 - Alan M. Pavlik
_______________________________________________
The inclusion of any text from others is quotation for the purpose of illustration and commentary, as permitted by the fair use doctrine of U.S. copyright law. See the
Legal Notice Regarding Fair Use
for the relevant citation.
Timestamp for this version of this issue below (Pacific Time) -
Counter added Monday, February 27, 2006 10:38 AM