A steep hill street, Hancock, in West Hollywood, just south of the Sunset Strip, is full of amazing little craftsman cottages.
The whole thing is explained here - "The American Craftsman Style or the American Arts and Crafts Movement is an American domestic architectural and interior design style popular from the 1900's to the early 1930's. The style incorporated locally handcrafted wood-, glass-, and metal-work which is both simple and elegant. A reaction to Victorian opulence and the increasingly common mass produced housing elements, the style incorporated aspects of clean lines, sturdy structure, natural materials. The name comes from a popular magazine published in the early 1900's by furniture maker Gustav Stickley called The Craftsman, which featured original house and furniture designs by Harvey Ellis, the Greene brothers, and others. The designs were influenced by the British Arts and Crafts Movement, as well as American Shaker and Mission styles. During this time also emerged the related Prairie School of architecture by Frank Lloyd Wright."

Yeah, well, indigenous folk art is where you find it. This truck was sitting on Hancock in front of one of the cottages being restored, at noon, Wednesday June 21, at noon. And some of the Craftsman houses follow.
The one being restored -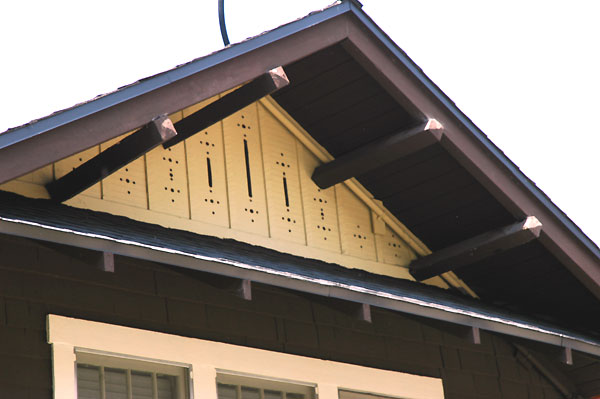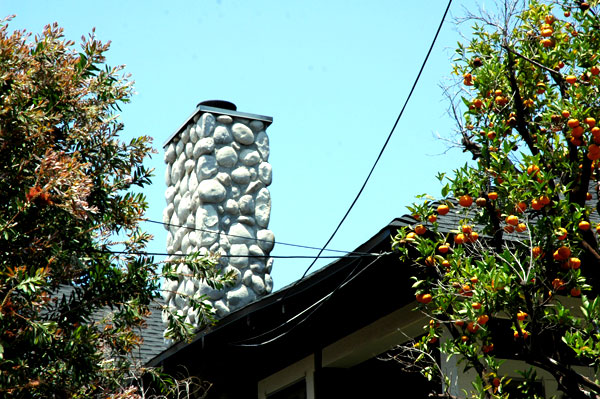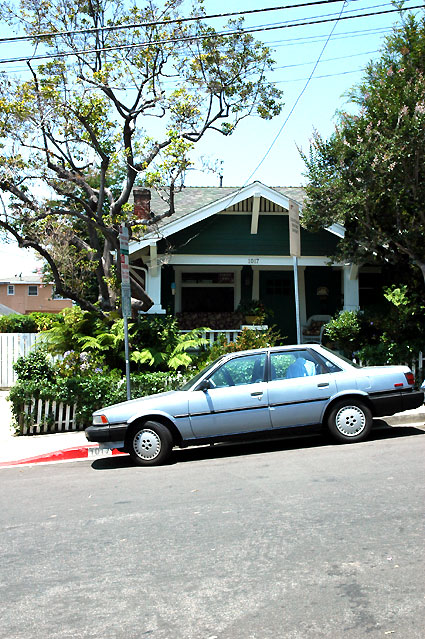 If you use any of these photos for commercial purposes I assume you'll discuss that with me

These were shot with a Nikon D70 - using lens (1) AF-S Nikkor 18-70 mm 1:35-4.5G ED, or (2) AF Nikkor 70-300mm telephoto, or after 5 June 2006, (3) AF-S DX Zoom-Nikkor, 55-200 mm f/4-5.6G ED. They were modified for web posting using Adobe Photoshop 7.0

The original large-format raw files are available upon request.




Copyright © 2003, 2004, 2005, 2006 - Alan M. Pavlik
_______________________________________________
The inclusion of any text from others is quotation for the purpose of illustration and commentary, as permitted by the fair use doctrine of U.S. copyright law. See the
Legal Notice Regarding Fair Use
for the relevant citation.
Timestamp for this version of this issue below (Pacific Time) -
Counter added Monday, February 27, 2006 10:38 AM