Zigzag Moderne
Hollywood Center Building - Hollywood Boulevard at Cherokee - the first home of the Screen Actors Guild and of the Writers Guild of America - 1929, by Norton and Wallis - an example of the subset of Art Deco know as Zigzag Moderne - "Zigzag Moderne developed from the classical-inspired designs of Bertram B Goodhue, the vertical Gothic schemes of Eliel Saarinen, the forms of the Paris Exposition des Arts Decoratif of 1925, and the early twenties designs of Frank Lloyd Wright." (See a local house in this manner here.)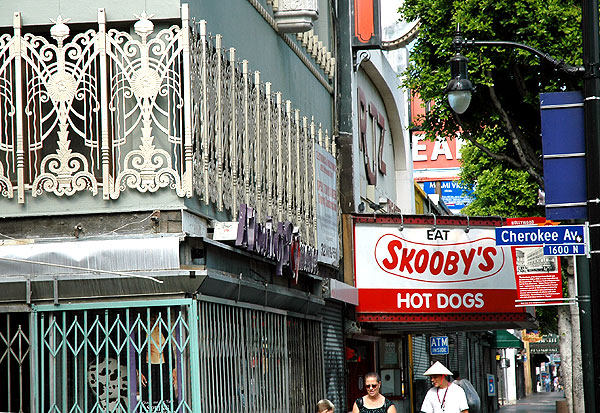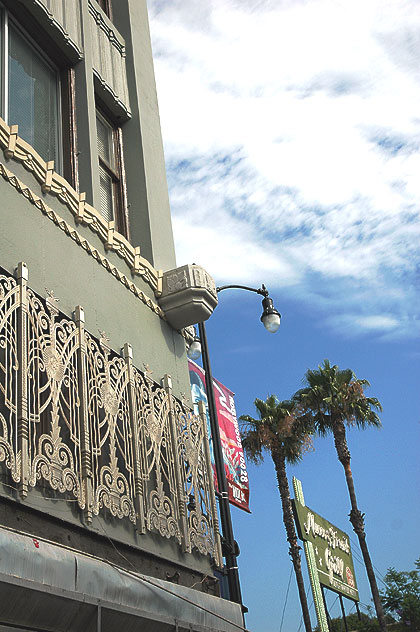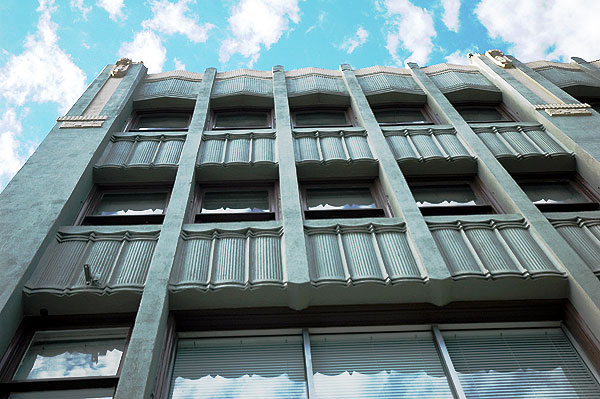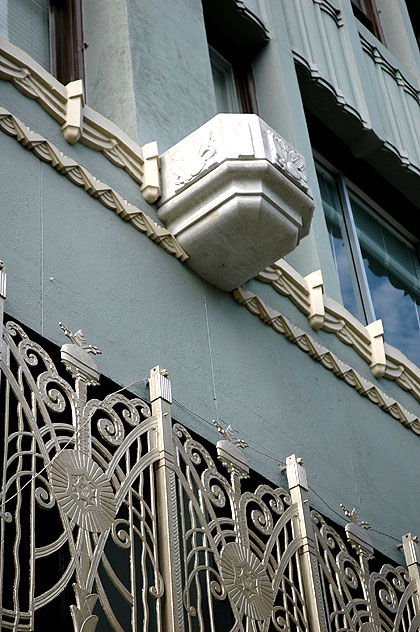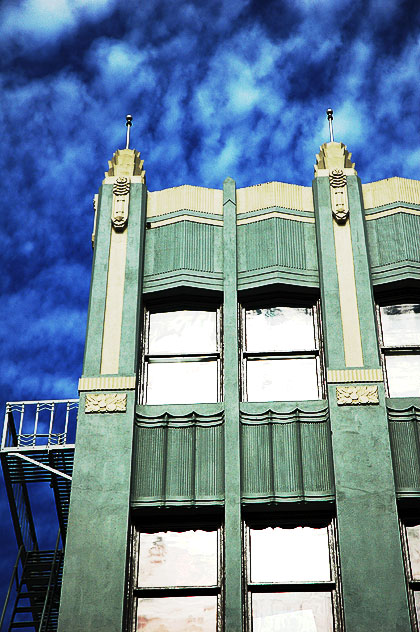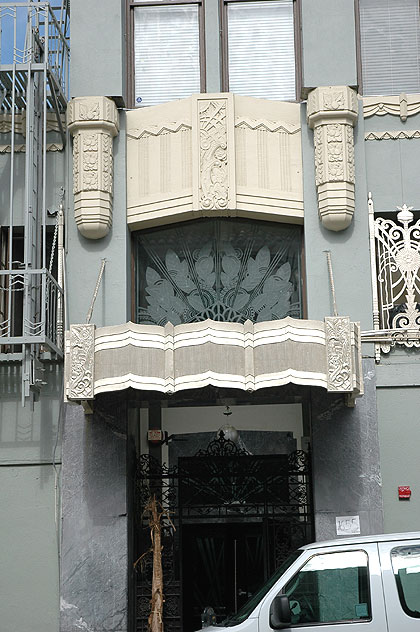 If you use any of these photos for commercial purposes I assume you'll discuss that with me

These were shot with a Nikon D70 - using lens (1) AF-S Nikkor 18-70 mm 1:35-4.5G ED, or (2) AF Nikkor 70-300mm telephoto, or after 5 June 2006, (3) AF-S DX Zoom-Nikkor, 55-200 mm f/4-5.6G ED. They were modified for web posting using Adobe Photoshop 7.0

The original large-format raw files are available upon request.




Copyright © 2003, 2004, 2005, 2006 - Alan M. Pavlik
_______________________________________________
The inclusion of any text from others is quotation for the purpose of illustration and commentary, as permitted by the fair use doctrine of U.S. copyright law. See the
Legal Notice Regarding Fair Use
for the relevant citation.
Timestamp for this version of this issue below (Pacific Time) -
Counter added Monday, February 27, 2006 10:38 AM