As seen in the window of a donut shop in Westwood Village, near UCLA, Thursday, February 16, 2006, words to the wise –
As seen in Paris Thursday, February 16, 2006, with this note from Ric Erickson, editor of MetropoleParis -
There are a lot of folks in the world who will be going to bed tonight without having had any dessert. If you think this might happen to you, and you happen to be in Paris, you might just want to make sure you get your fair share by having a tasty roadside crepe, topped up with delicious Nutella and jam, such as Bonne Maman's strawberry or blackberry. Yum, goooood.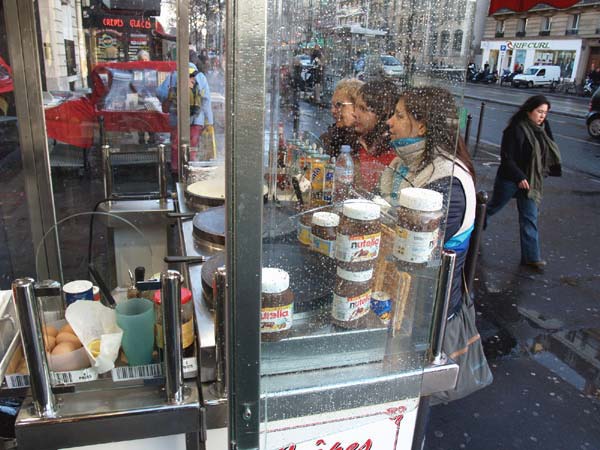 Oh yeah? Near the donut shop in Westwood Village, Thursday, February 16, 2006, the famous
Eurochow
- a 1929 Mediterranean bank building in Westwood now a restaurant for the trendy - Italian and Chinese - with art from Frank Gehry, Andy Warhol and Michael Chow himself on the walls. "Mister Chow" in the old Steely Dan song has gone upscale.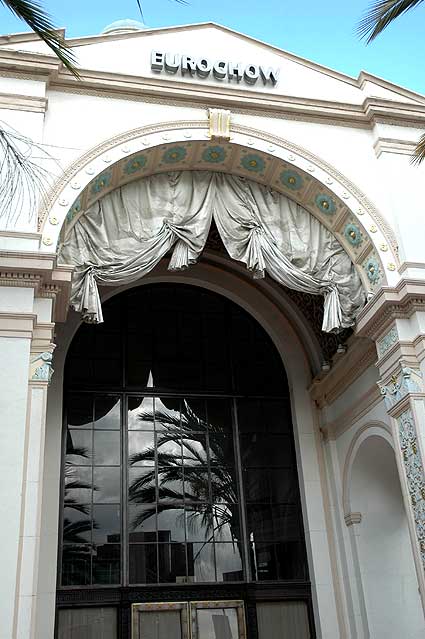 Ah well, to each his own. But this is still a good town for burritos and
carne asada
and such. Why? See below.