The establishment alternative paper out here, the LA Weekly, lists it as an LA Classic, and it is the classic Hollywood apartment building from the golden age, and none the worse for wear.

It's the El Mirador Apartments at 1302-1310 North Sweetzer Avenue, West Hollywood. The El Mirador was named for its awesome views of the Los Angeles basin - designed by S. Charles Lee in 1929 for the California Builders of Homes. Lee was a theater designer - Glendale's Alex, Inglewood's Academy, Westwood's Bruin - and this is very theatrical. It's seven stories in a mix of Spanish Colonial Revival and Churrigueresque styles - not bad for a guy who was born and raised in Chicago and graduated from the Armour Institute of Technology. He arrived in Los Angeles in 1922 at the age of twenty-two to open his architectural business out here, and it seems he really got into the Hollywood Glamour thing. He also did the thirties makeover of the Max Factor building in the center of Hollywood.

The El Mirador is an amazing and perhaps rather silly building, but mid-afternoon, Sunday, August 13, the sky was amazingly blue and the lighting right, and the camera was in the car, and there was a parking space open on the street. So here are some details.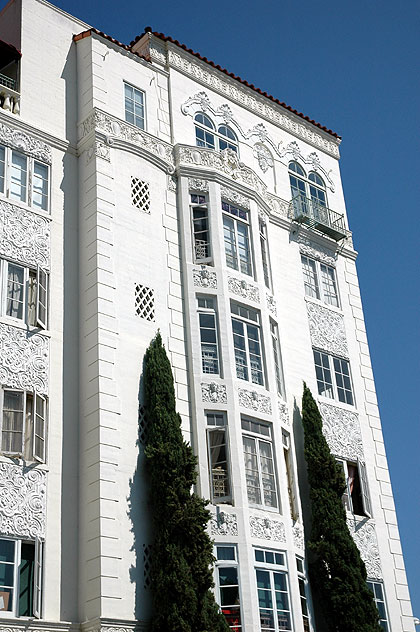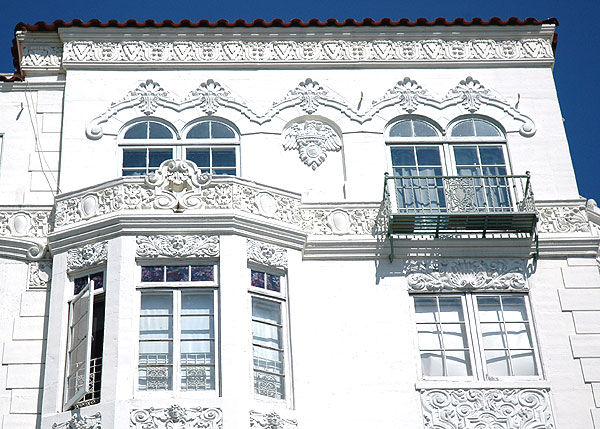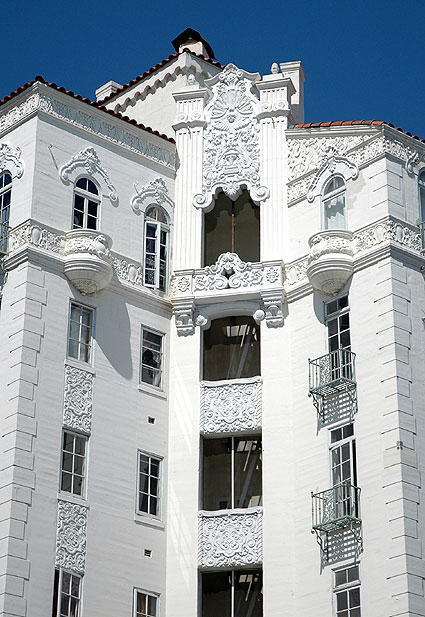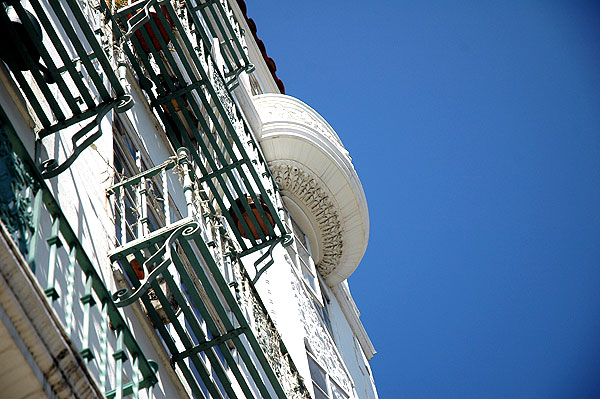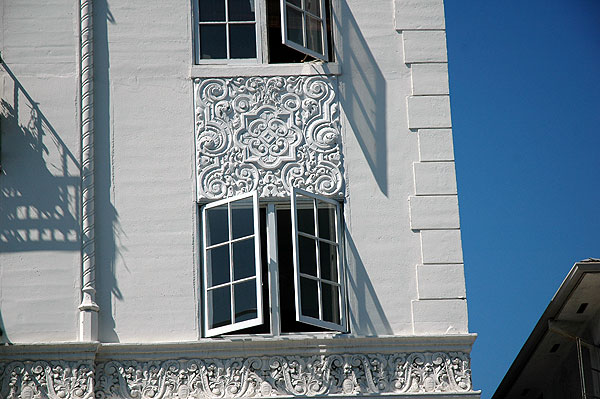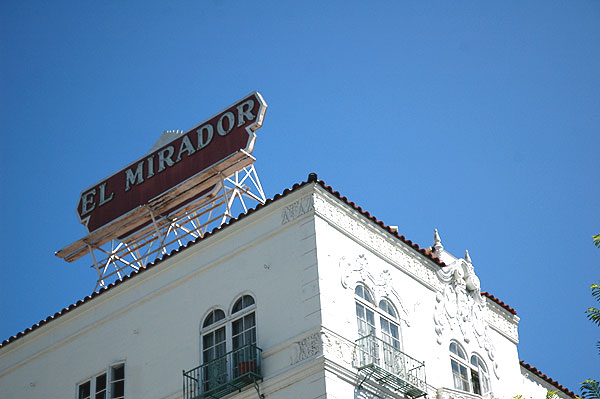 If you use any of these photos for commercial purposes I assume you'll discuss that with me.

These were shot with a Nikon D70 - using lens (1) AF-S Nikkor 18-70 mm 1:35-4.5G ED, or (2) AF Nikkor 70-300mm telephoto, or after 5 June 2006, (3) AF-S DX Zoom-Nikkor, 55-200 mm f/4-5.6G ED. They were modified for web posting using Adobe Photoshop 7.0

The original large-format raw files are available upon request.




Copyright © 2003, 2004, 2005, 2006 - Alan M. Pavlik
_______________________________________________
The inclusion of any text from others is quotation for the purpose of illustration and commentary, as permitted by the fair use doctrine of U.S. copyright law. See the
Legal Notice Regarding Fair Use
for the relevant citation.
Timestamp for this version of this issue below (Pacific Time) -
Counter added Monday, February 27, 2006 10:38 AM