Last week there was
a page of photos
of the Korean Bell of Friendship and Bell Pavilion at Angels Gate Park in San Pedro, and a link to a more extensive
photo album
. The most picturesque basketball court in the world can be found there too, but a film crew was shooting a Viagra commercial that day, so that wasn't in the collection of photos. Here it is. You see it in films on television now and then. Catalina in the background.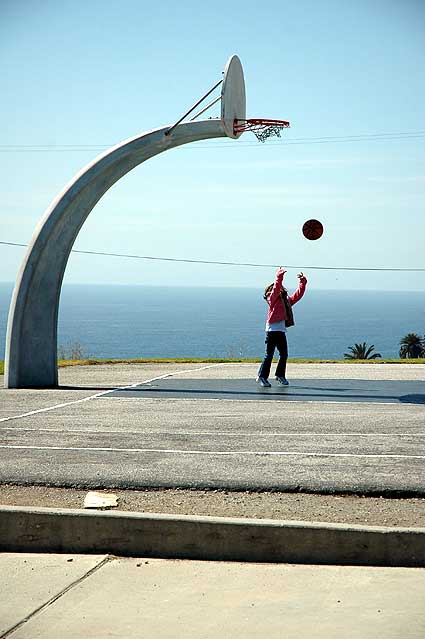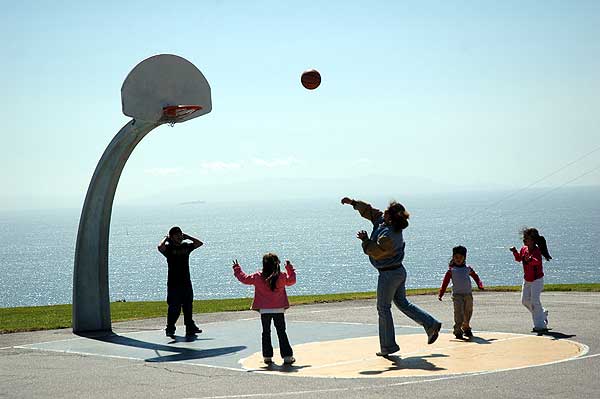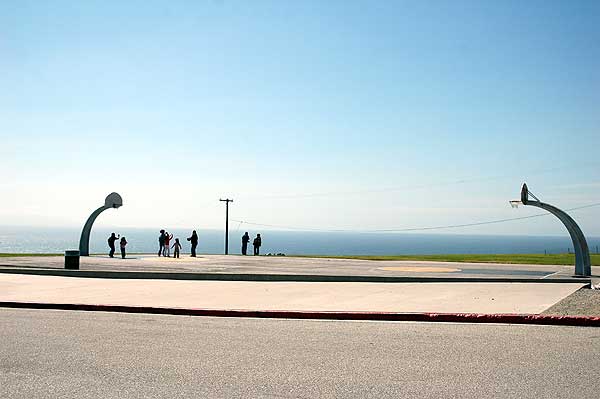 Photo taken by Bob Patterson...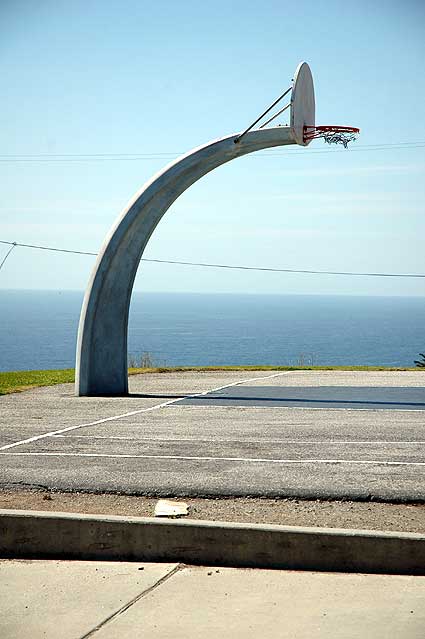 The spectators looking on, the faces at the pagoda looking right at the basketball court –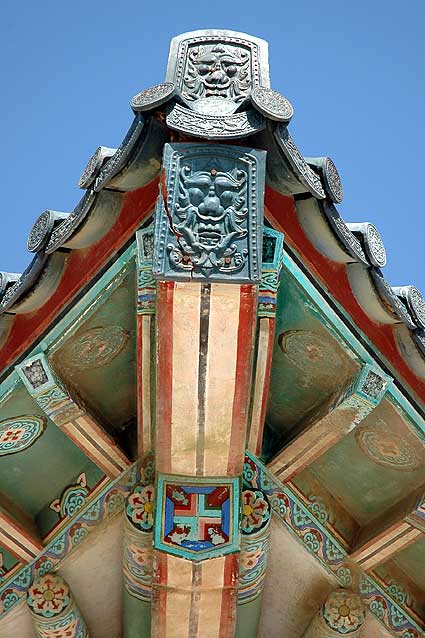 If you use any of these photos for commercial purposes I assume you'll discuss that with me.
There is a copyright notice at the bottom of this page, of course.
These were shot with a Nikon D70 – lens AF-5 Nikor 18-70mm 1:35-4.5G ED
They were modified for web posting using Adobe Photoshop 7.0
The original large-format raw files are available upon request.
_