Last week Just Above Sunset published both a page of high-resolution photos of the Korean Bell of Friendship and Bell Pavilion at Angels Gate Park in San Pedro and a more extensive photo album of the location.
Phillip Raines, the musician and mason who has written extensively for the this site, wanted shots of the stonework at the pagoda - professional interest.
Thursday, March 16, 2006, another drive down there to get those details. Thirteen shots of the stonework are here, in an album called Stonework. At the album you will also find links to the nine pieces Phillip has published in these pages.

This stonework may be of limited interest, but it is cool. Phillip's first reaction - "Holy shit, and that's granite! I'll elaborate later."

Here, in high-resolution, are a few of the shots.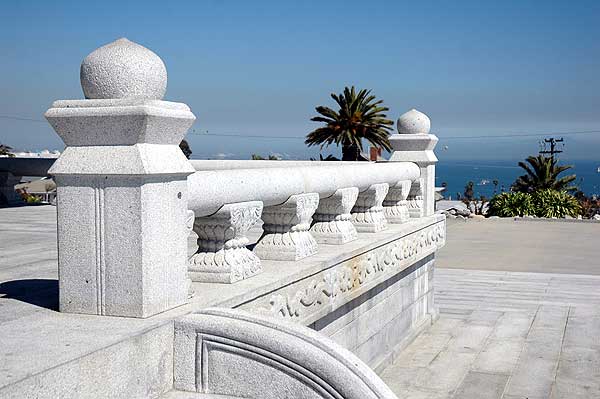 Phillip Raines – "A piece of granite carved into a pole for a twelve foot banister set into a curved socket in an hourglass baluster, that impresses me."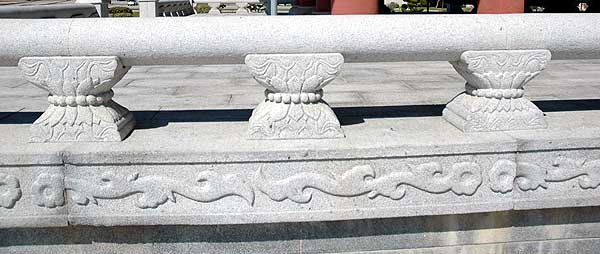 If you use any of these photos for commercial purposes I assume you'll discuss that with me.
There is a copyright notice at the bottom of this page, of course.
These were shot with a Nikon D70 – lens AF-5 Nikor 18-70mm 1:35-4.5G ED
They were modified for web posting using Adobe Photoshop 7.0
The original large-format raw files are available upon request.
_