The California coast at White Point Bluff, San Pedro, California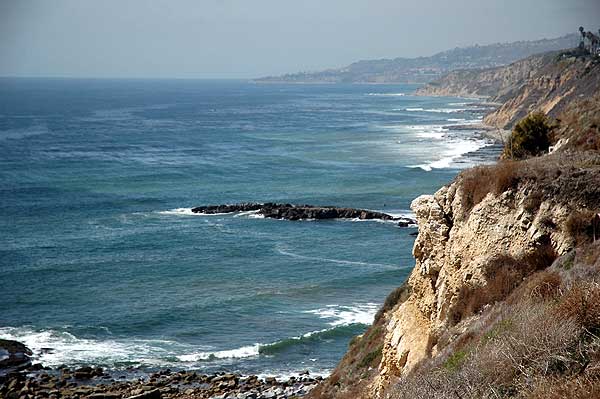 A rose on the cliff railing… There's a story here. No one knows it.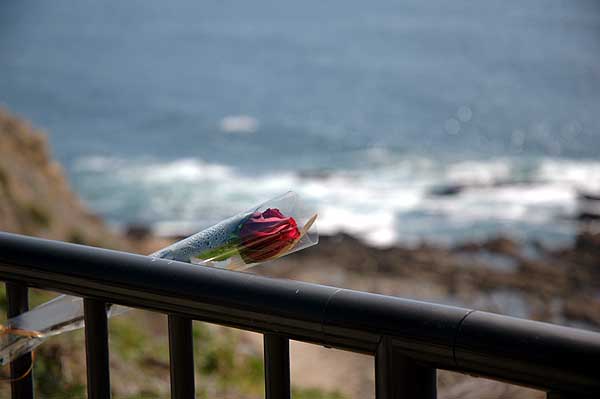 Catalina in the distance…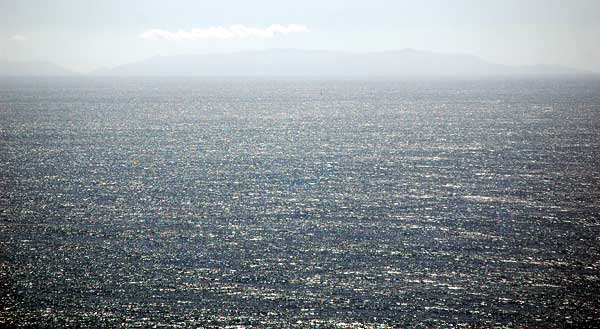 The road to San Pedro… (Bob Patterson's shot of the editor and the staff car)
If you use any of these photos for commercial purposes I assume you'll discuss that with me.
There is a copyright notice at the bottom of this page, of course.
These were shot with a Nikon D70 – lens AF-5 Nikor 18-70mm 1:35-4.5G ED
They were modified for web posting using Adobe Photoshop 7.0
The original large-format raw files are available upon request.
_