Photos and text, Copyright © 2005 – Don Smith, All Rights Reserved
Paris:
In the good old days, nothing was straight. Or it was straight and then settled.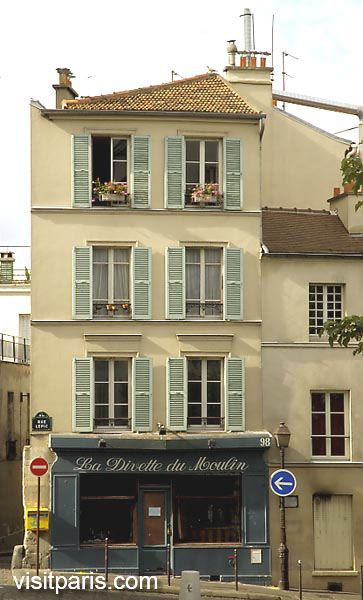 Some nice apartments above a little café -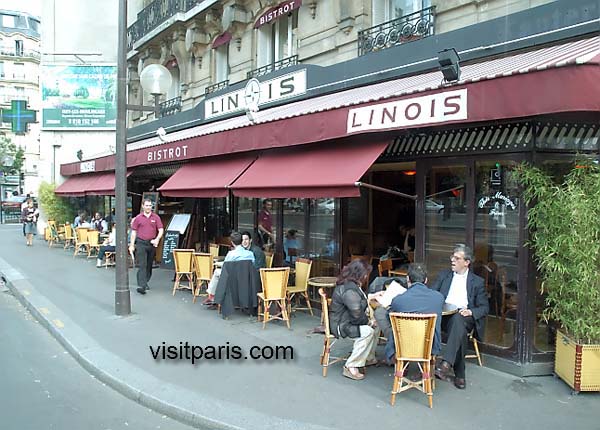 Not everything is dead or deserted in August -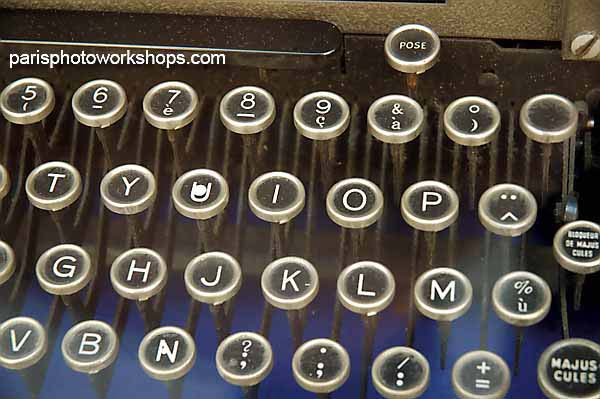 There's nothing like a real typewriter with the right accents.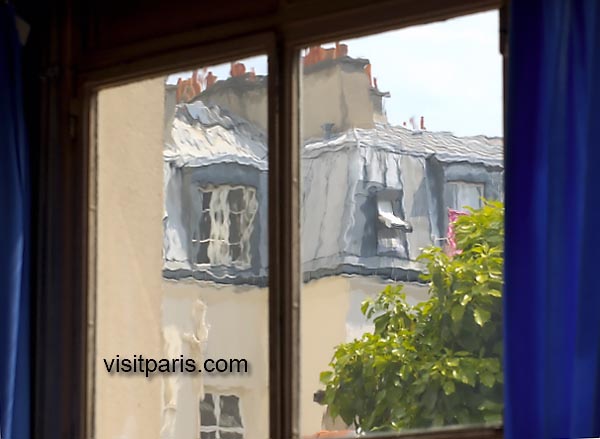 A fairly modern building with old glass that makes for some interesting views -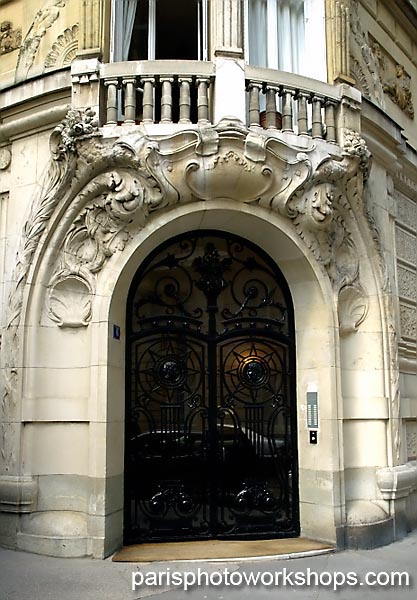 We should all walk in this door after work.