A collection of murals, architectural detail and general oddness, photographed Thursday, February 9, 2006, at Venice Beach. Tourists flock here for the madness on the strand - skaters and oddballs and Muscle Beach and all the little shops and strange food and loud music. Here are the details they often ignore. These are from a collection of thirty photographs - Walls and Folk Art, Venice Beach, California –
Murals:
Old Venice Beach preserved on wall, faded and ignored -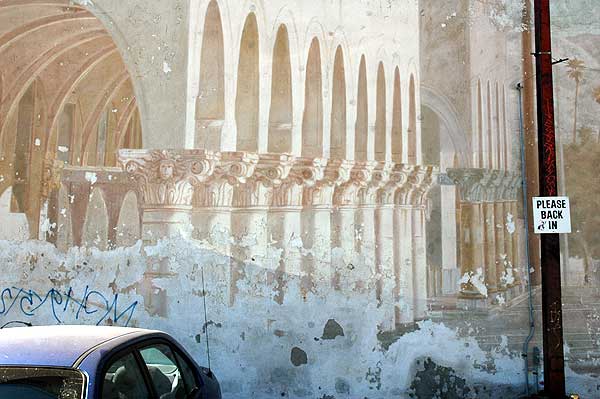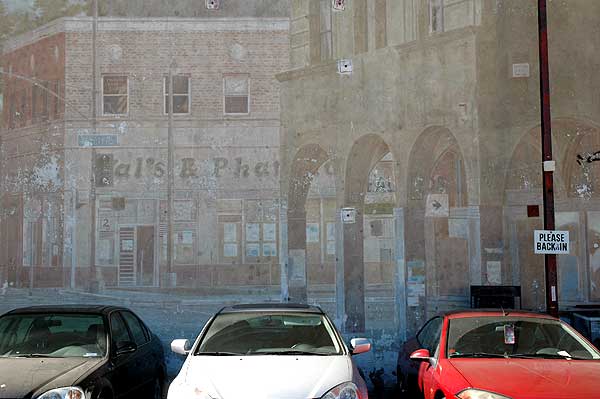 Modern murals, social commentary –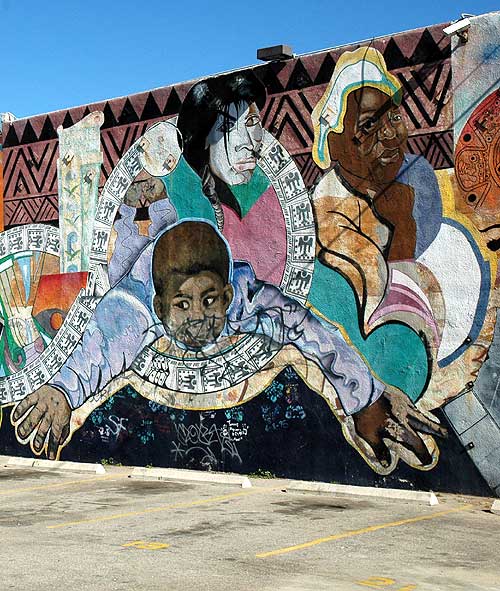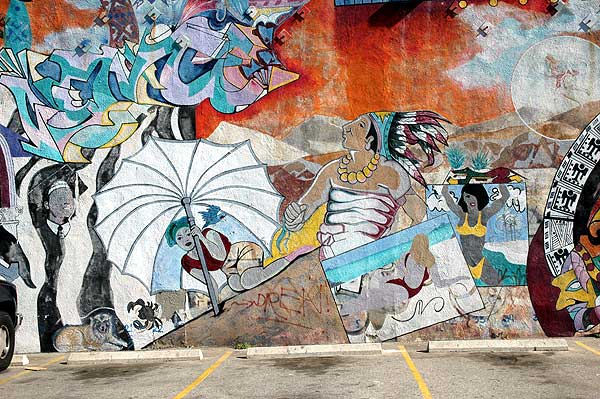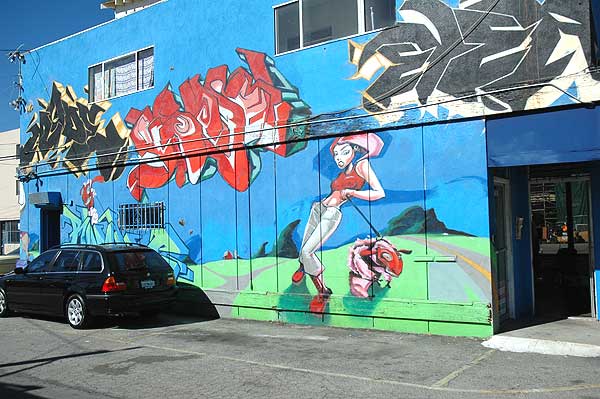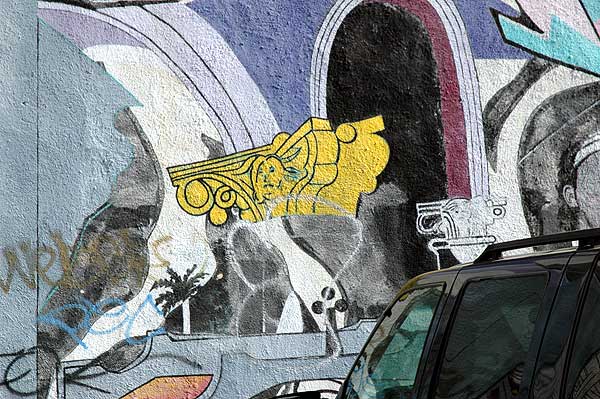 The column in the mural may refer to these -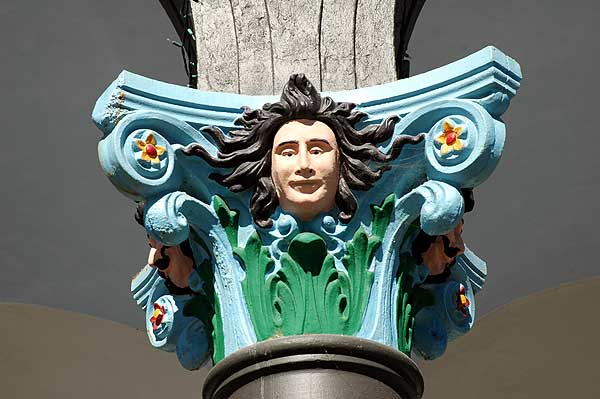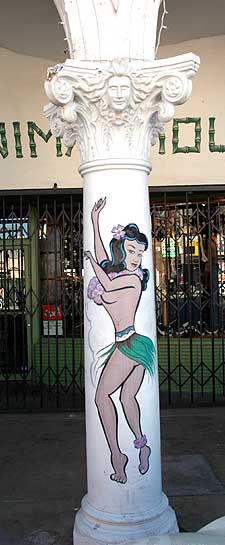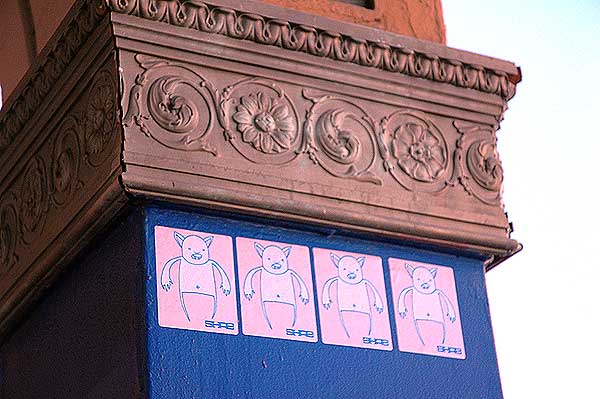 Jim Morrison (The Doors) is still here, not in that Paris cemetery –
A fully functional mural, five days before Valentines Day –
If you use any of these photos for commercial purposes I assume you'll discuss that with me.
There is a copyright notice at the bottom of this page, of course.
These were shot with a Nikon D70 – lens AF-5 Nikor 18-70mm 1:35-4.5G ED
They were modified for web posting using Adobe Photoshop 7.0
The original large-format raw files are available upon request.
_
Other Venice Beach photos –
High Resolution:
Medium Resolution:
The Edge of the Pacific - as photographed Thursday, February 9, 2006, the very edge of the Pacific, at Venice Beach. The Santa Ana winds are blowing in off the desert and on the sand it's in the eighties just before noon. Late morning the shops are just opening, the dancing rollerblade folks aren't there yet, but the surfers have been out there in dawn, and the surf isn't bad. (Sixteen shots.)
Late Afternoon Light and the Strangeness of Southern California - From the odder places at the beach, these are from Wednesday, June 8, 2005, almost all after 5:30 in the afternoon, when the light starts to get long. Venice Beach and inland from Venice Beach. It can be strange out here. Forty-three shots.
Venice and its Canals - 21 April 2005 - The editor of Just Above Sunset and the local staff – and that is just me and Bob Patterson - does a photo shoot in Venice, California. But not at Venice Beach. We explored the Venice Canals.