Photos and text, Copyright © 2005 – Don Smith, All Rights Reserved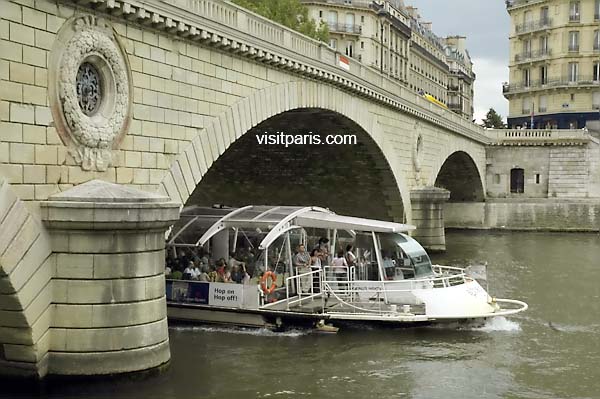 The Batobus, a waterborne bus passing under a bridge -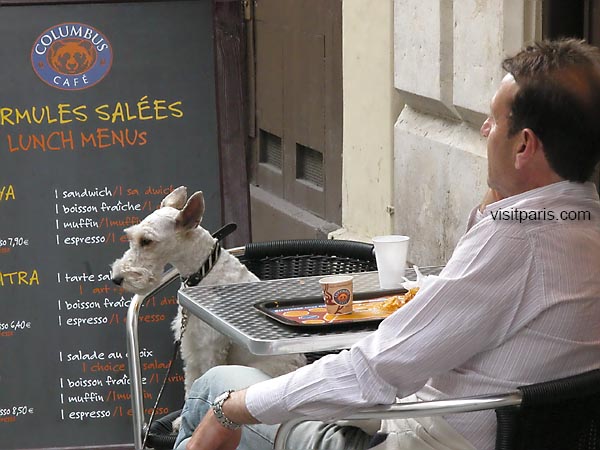 Sometimes it's nice to just sit around with a friend and think things over.
On an old zinc bar, the bottles of tap water stand ready.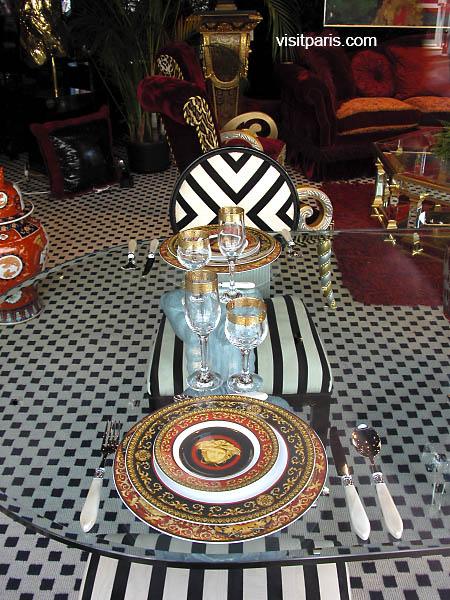 Interior design gone stark raving mad.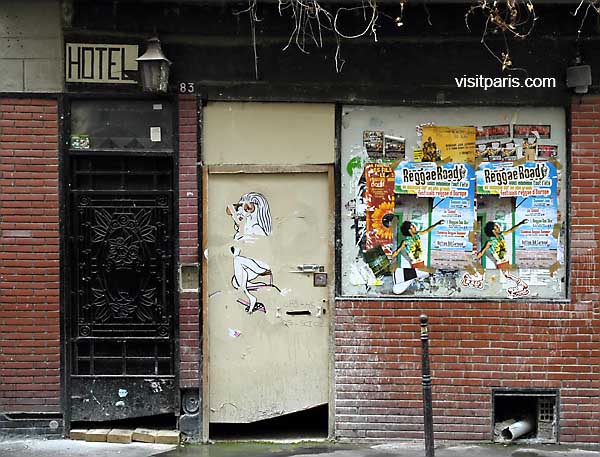 Located in one of the city's more fashionable neighborhoods -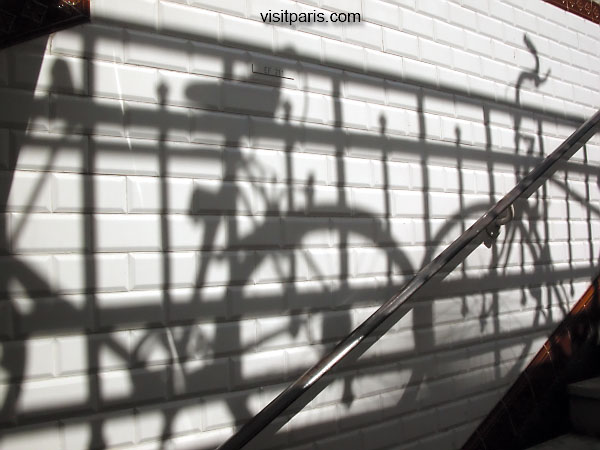 Bicycles are everywhere. If you're lucky you'll catch their shadows.