Photos and text, Copyright © 2005 – Don Smith, All Rights Reserved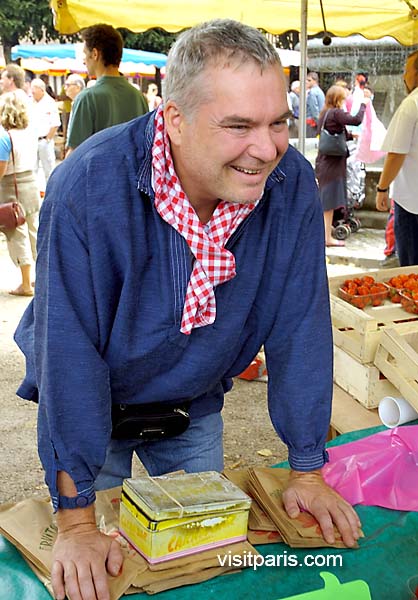 The strawberry vender at the Sunday market - I love his old, tin cash box.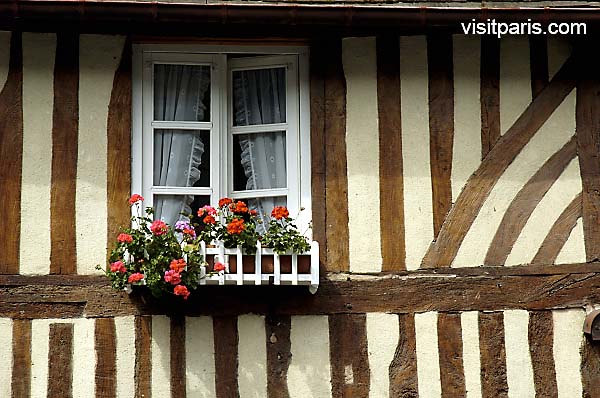 Timbered homes are found everywhere and easy to find. I even had the chance to eat in a restaurant built in 1520.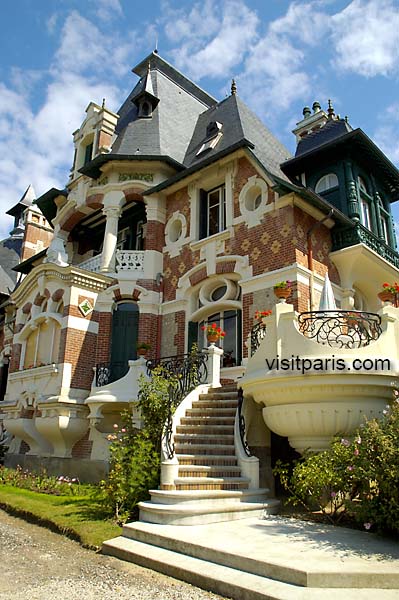 On the coast not too far from the beach, a German diamond dealer hade this home built for himself.
In another town and another market, one of three ladies who were making and selling their lace.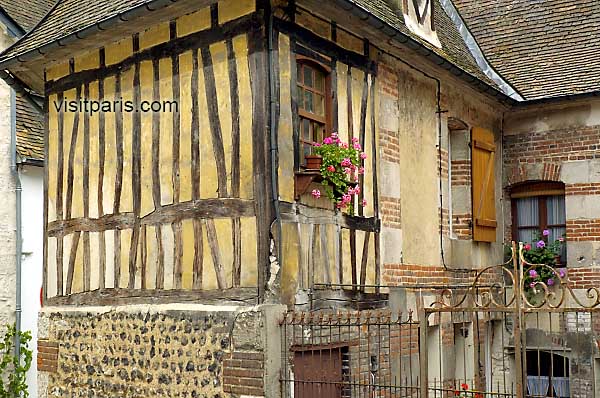 A nice, normal house in a little village next to the Seine –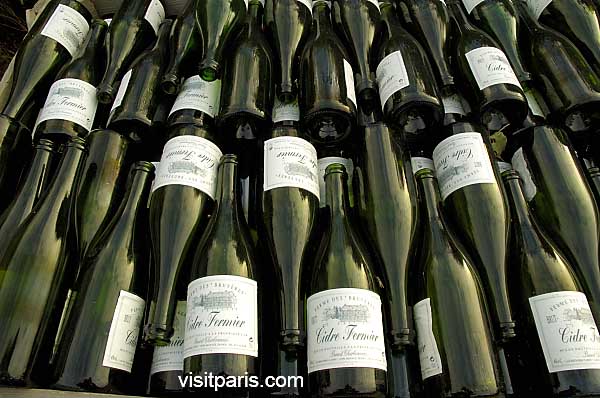 Apple cider is made throughout the region. Stacks of bottles wait to be cleaned and refilled at the farm.