As a change of pace, here's our first try at sports photography. It's a challenge - managing shutter speed, shooting through glass, and switching from follow focus to field focus and hoping. And it was cold down there.
The Los Angeles Kings NHL Training Camp - first full on-ice session, Tuesday, September 13, 2005 - this after 310-day lockout and an agreement that left some players rather bitter over losing all of last season and then accepting a twenty-four percent salary rollback this season. Sixty-four players were invited - thirty-six from Canada, fifteen from the US, three from the Czech Republic, three from Russia and one each from Japan, Serbia, Sweden, Kazakhstan, England, Slovenia and Finland. This at the Fox Entertainment Group's El Segundo training center down by LAX. The full twenty-shot photo album is here.
Head Coach Andy Murray explains the day's drills –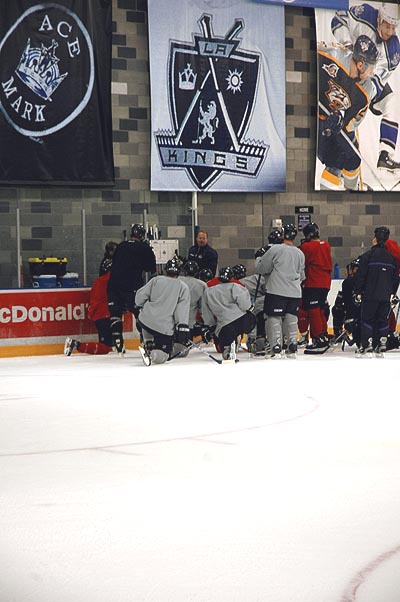 In goal - waiting -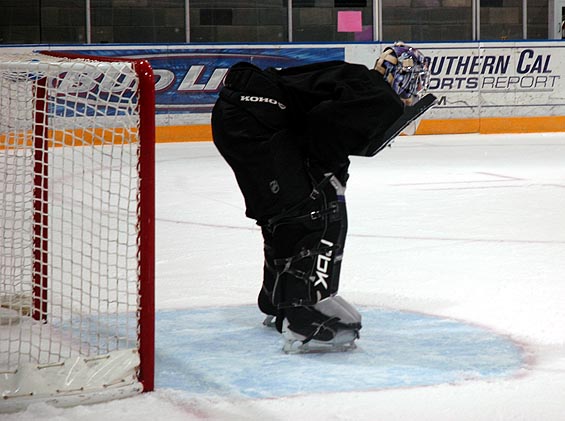 Hopeful shooting - a drill -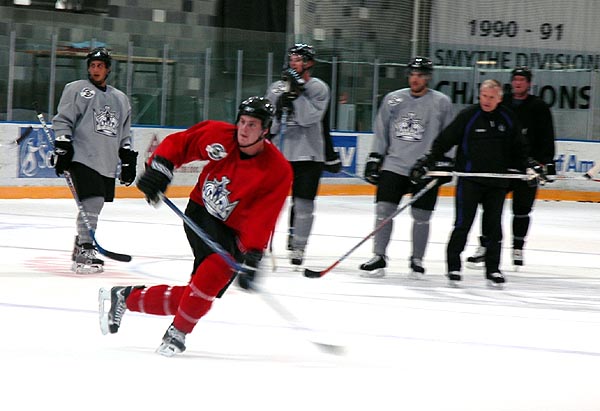 Trying hard -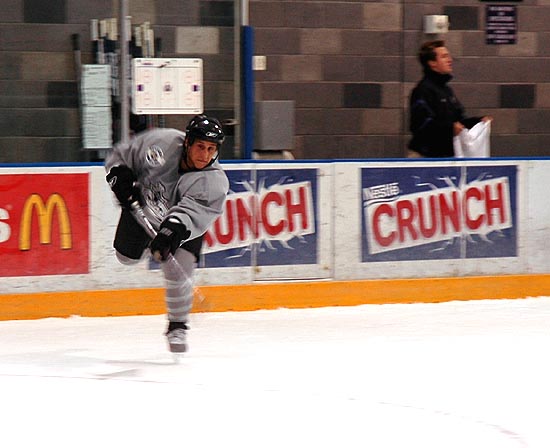 Press Area: Trying to stay on topic while being interviewed by the foxy Fox lady (don't look down, don't look down) -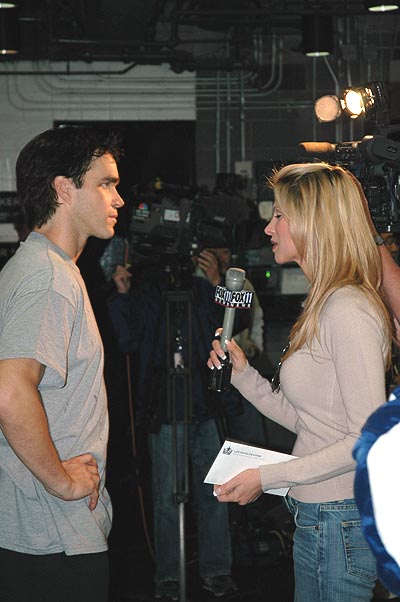 Action in front of the net -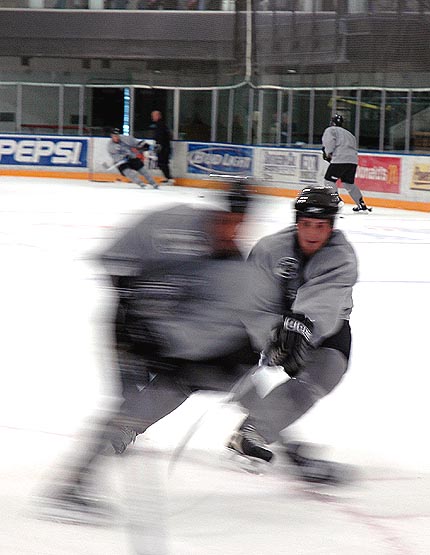 Befuddled -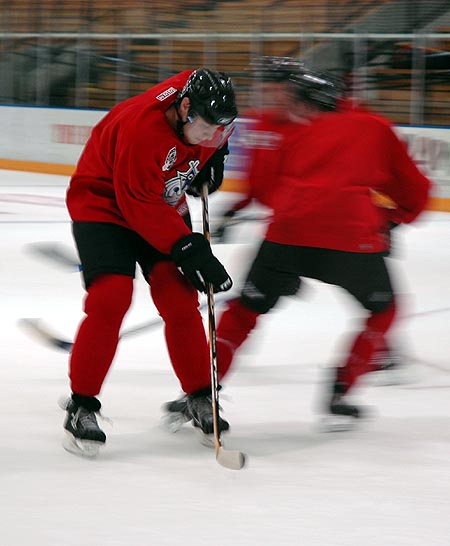 The goalie, being reminded of Hawaii and of garbage collection -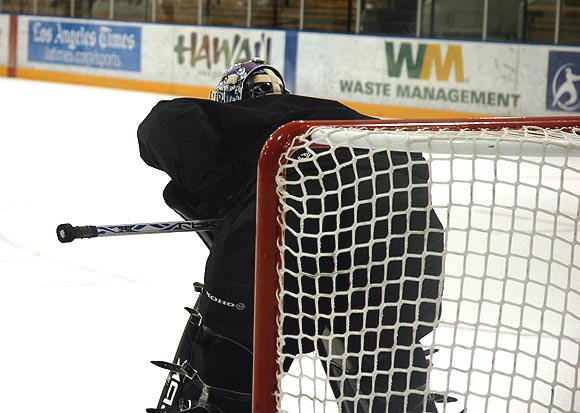 In case you didn't know...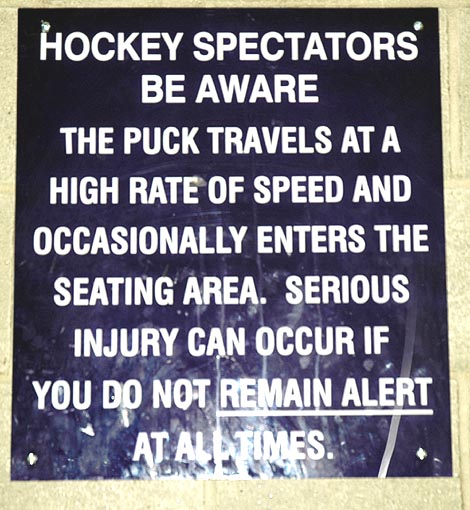 Next rink over - figure skating practice -