Posted this week,
a new photo album
- Pierce Brothers Westwood Village Memorial Park - Glendon Avenue, just off Wilshire Boulevard in Westwood, not far from UCLA - a hidden, tiny place covering about a city block. The final resting place of Marilyn Monroe, Donna Reed, Dean Martin, Natalie Wood, Roy Orbison, Carroll O'Connor, Jack Lemmon, Walter Matthau, Peggy Lee, Mel Tormé, Peggy Lee, George C. Scott, Burt Lancaster, Eve Arden, Eva Gabor and even Truman Capote. Frank Zappa's grave is unmarked - number 100, and few yards to the west of Roy Orbison and right next to Lew Ayres. A lot of the big name stars were cremated here with a service, like Janis Joplin. Gene Kelly too, but his ashes aren't here. (Get all the details about the place
here
.)
Friday, September 23, 2005 - early morning, deep fog off the Pacific – some of the shots from the twenty in the album. Here they are in higher resolution.
The place everyone looks for first –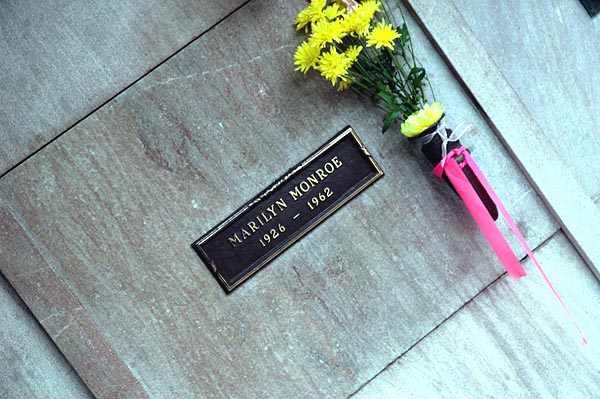 Contrast to -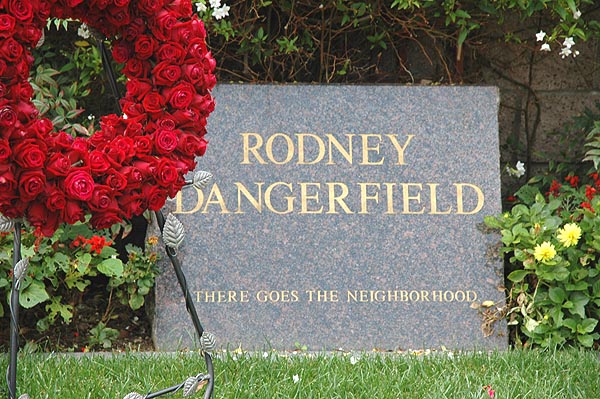 The neighborhood to which Dangerfield refers -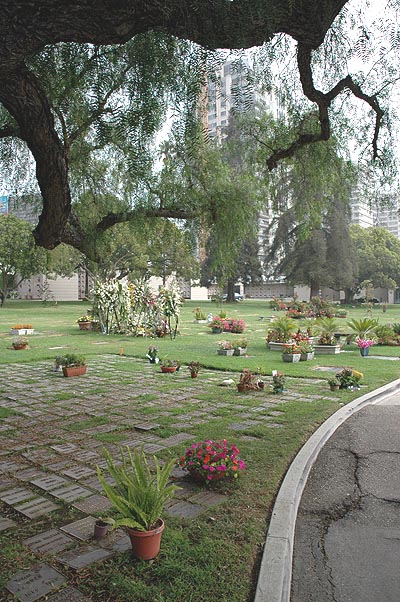 Details: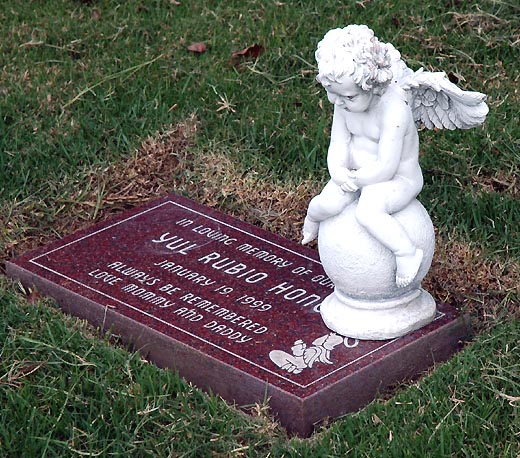 Tombstone as marquee -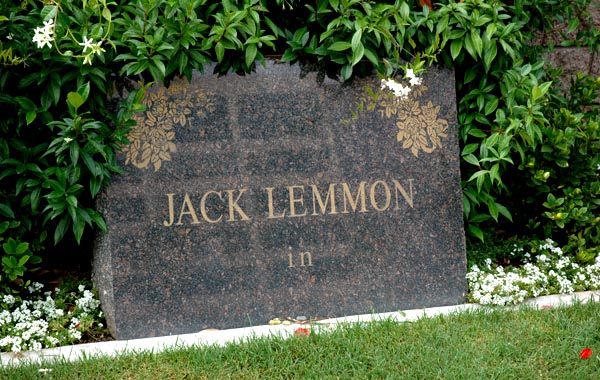 Advertising? Surely not "while you wait." No. Couldn't be...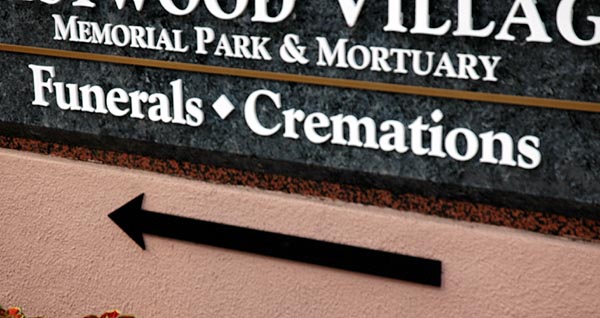 The billboard that overlooks all the graves –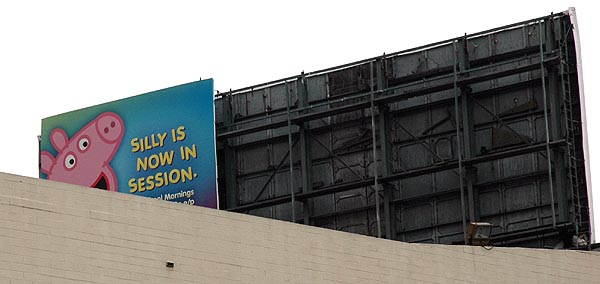 If you use any of these photos for commercial purposes I assume you'll discuss that with me.
There is a copyright notice at the bottom of this page, of course.
These were shot with a Nikon D70 – lens AF-5 Nikor 18-70mm 1:35-4.5G ED or AF Nikor 70-300mm telephoto.
They were modified for web posting using Adobe Photoshop 7.0
_




Copyright © 2003, 2004, 2005, 2006 - Alan M. Pavlik
_______________________________________________
The inclusion of any text from others is quotation
for the purpose of illustration and commentary,
as permitted by the fair use doctrine of U.S. copyright law.
See the
Details
page for the relevant citation.
This issue updated and published on...
Paris readers add nine hours....
________