Photos and text, Copyright © 2005 – Don Smith, All Rights Reserved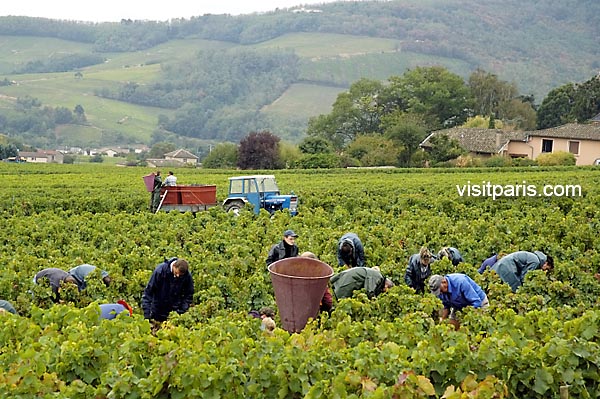 Picking in the vineyards...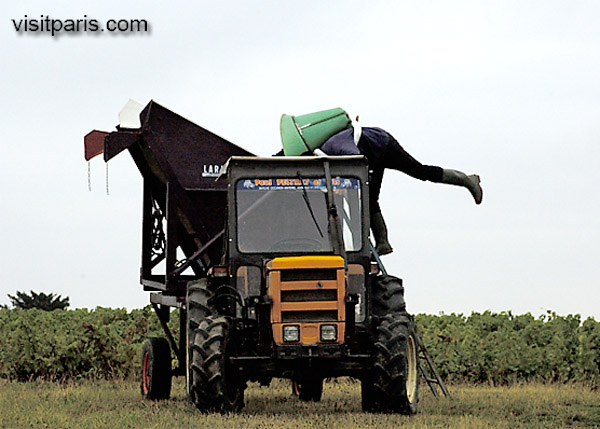 When enough grapes are ready, one guy gets to climb a ladder and tilts over to start filling the tractor.
Joking around with his buddy, the grapes need to be racked out of the long tractor container.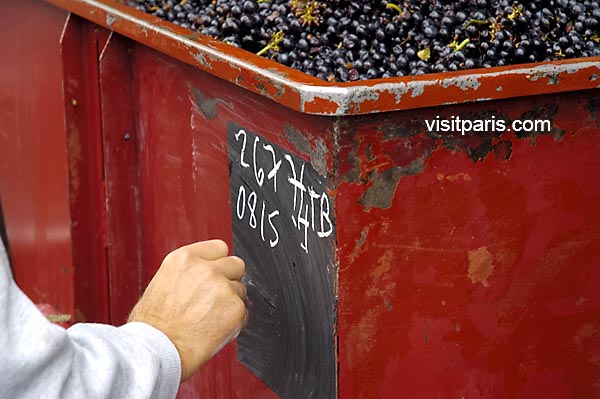 At the co-op, one tractor will easily fill three bins and every bin is labeled according to which vineyard it came from.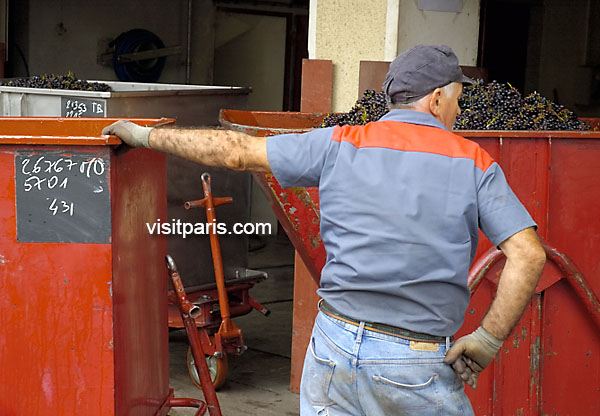 With only two to four days to do the entire harvest, people are working hard.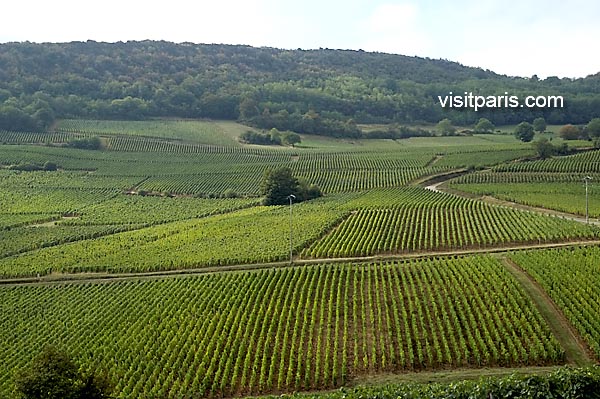 The rolling hills near the village of Fuissé