Photos and text, Copyright © 2005 – Don Smith, All Rights Reserved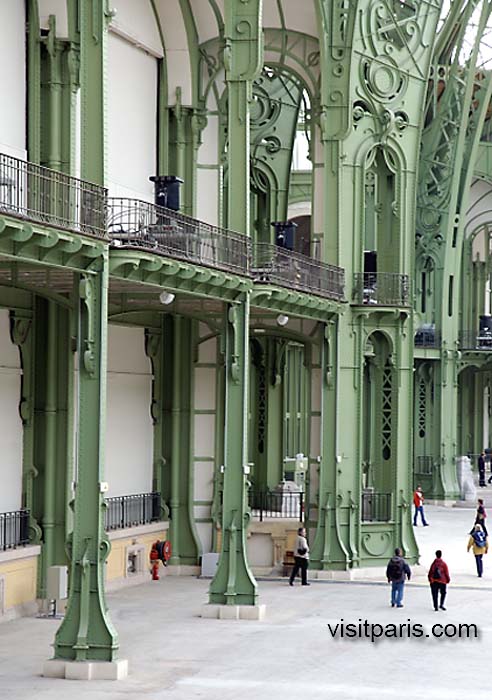 The Grand Palais was built for the Exposition in 1900.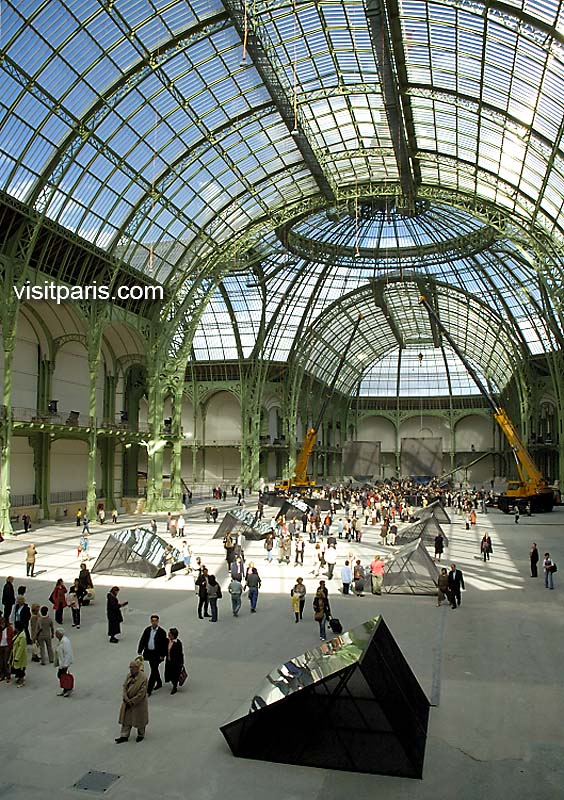 A simple, small photo of what you can expect to see inside the huge space. Large mirrors are placed all around so you can see details of the glass ceiling.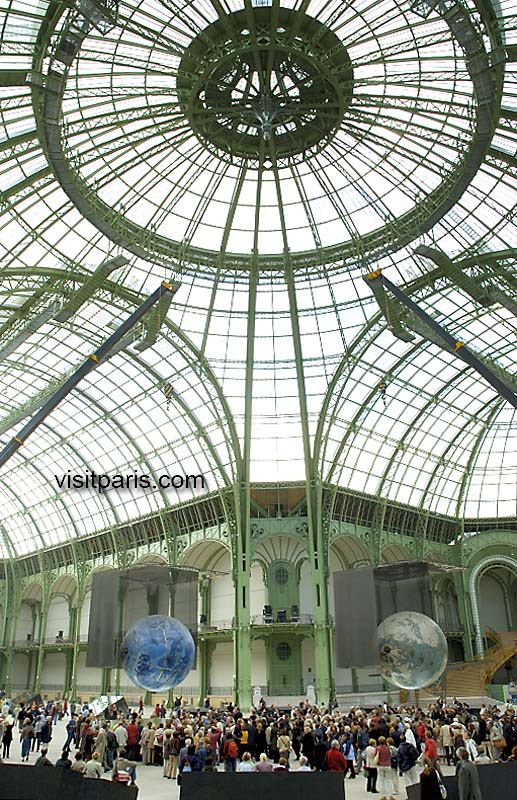 People gather around two large globes, both terrestrial and celestial, which were made for Kind Louis the XIV from 1681 to 1683. Each is about 37 feet in circumference and weighs several tons.