Claudine, who lives across the courtyard here in Hollywood, was born in France. In Toulouse. But she has been an American citizen for many years. She chose to make this her country, and makes her living as a tour guide for French groups visiting America for the first time. After showing these wide-eyed folks Los Angeles and its subset, Hollywood - the French adore Hollywood, as if this is America, but maybe it is - Claudine is often off to the real America. Here's some of it - Monument Valley, Utah.
Just guessing, but this may be East and West Mitten Buttes - seen from the visitor centre at the Navajo Tribal Park –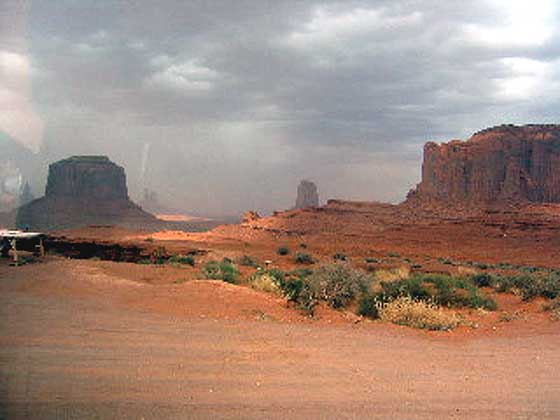 More -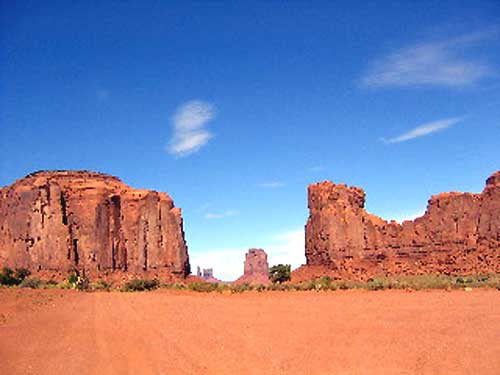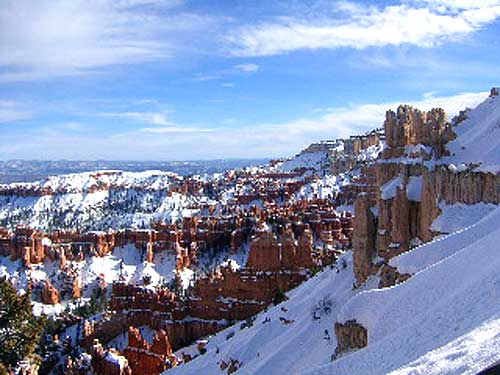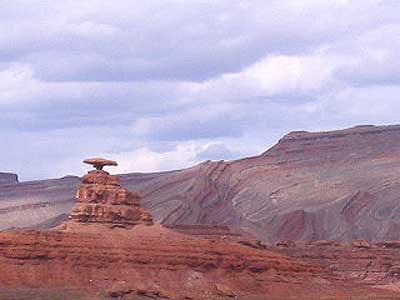 Photos Copyright © 2005 – Claudine Zafran, All Rights Reserved




Copyright © 2003, 2004, 2005, 2006 - Alan M. Pavlik
_______________________________________________
The inclusion of any text from others is quotation
for the purpose of illustration and commentary,
as permitted by the fair use doctrine of U.S. copyright law.
See the
Details
page for the relevant citation.
This issue updated and published on...
Paris readers add nine hours....
________