Halloween is the 31st, but on Friday, October 21, you would see, in and around Hollywood, the displays are up, and on Hollywood Boulevard the folks are out in costumes, but then, they always are. These are from in front of Grauman's Chinese Theater of course.
(A new Halloween photo album is here - thirty-one shots that will amuse you.)
Marilyn Monroe and Darth Vadar –
Cat Woman and Superman chat –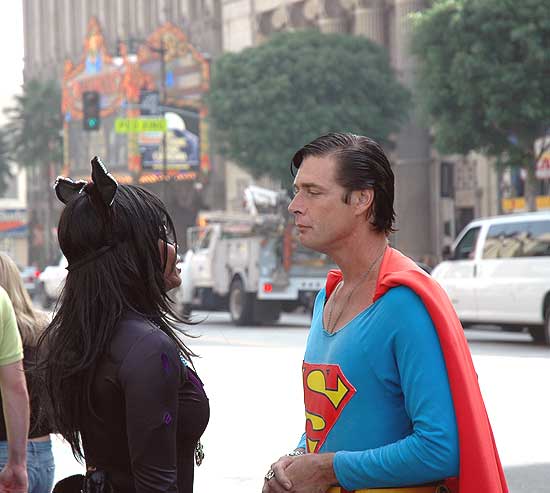 "Charlie Chaplin"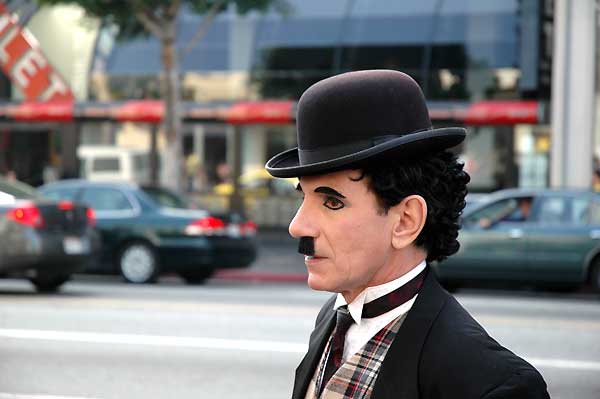 "Charlie Chaplin" and Gandalf? What do they have to talk about?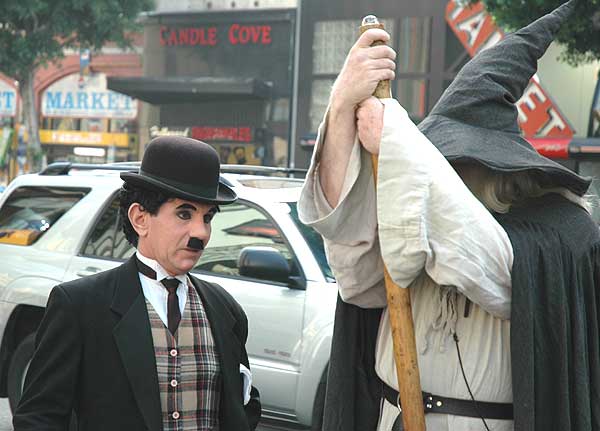 A trio of superheroes –
"Marilyn Monroe" mugs for the camera –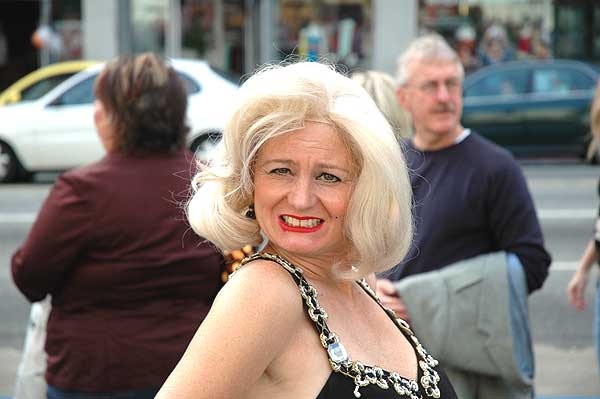 Darth Vadar needs a burrito!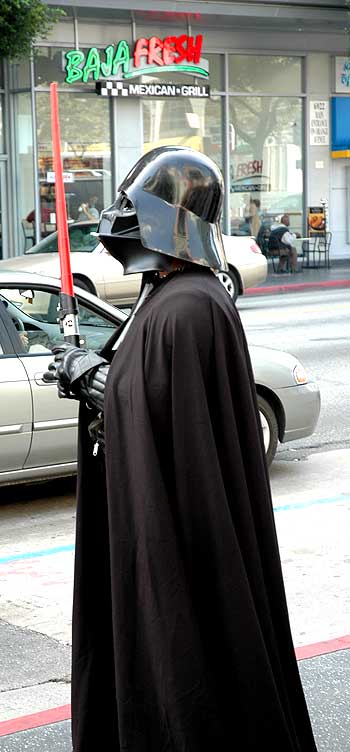 The very odd - relaxing at a coffee shop –
Goofy – OF COURSE!