Our columnist, Bob Patterson, who appears in these pages as both "The World's Laziest Journalist" and the "Book Wrangler," has long argued that Just Above Sunset should be devoted to covering events first hand, and drop all the political and social commentary and detailed analysis of the second hand, as it were. To that end, last weekend, as the Sunday issue was being prepared, he grabbed the digital camera he had been issued and covered this:
Saturday, October 29, 2005
The Petersen Automotive Museum will be the starting point for the World's Longest Hearse Procession. Just in time for Halloween, funeral car enthusiasts from around the country will be gathering to enter the Guinness Book of World Records. Sponsored by Netflix, and presented by the California Funeral Car Consortium, the World's Longest Hearse Procession will feature more than one hundred hand-crafted hearses from different periods of the 20th century in stately procession on L.A.'s Miracle Mile, with the original Vampira in the lead car. The cars will also be available for viewing at the Museum. This is a rare opportunity to appreciate the beauty and craftsmanship of these historic vehicles.
… Additional sponsors for the World's Longest Hearse Procession include Dignity Memorial Network, and Forest Lawn Corporation.
Here's what he saw:
Hearses mass on the rooftop of parking structure.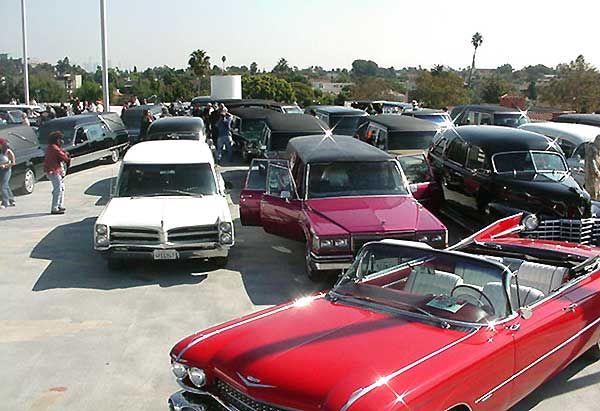 Hearses gather for an attempt at the record for longest procession of hearses.
Hearses drive up Fairfax during a Halloween weekend attempt to set a record for the longest procession of hearses in the world.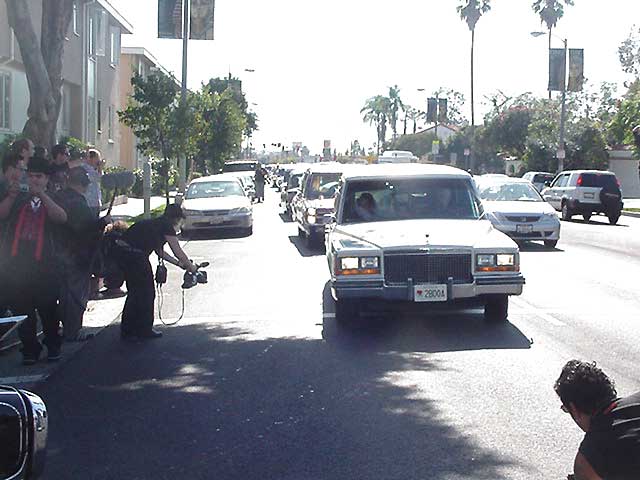 Mark Villarino dressed appropriately for the procession of hearses at the Petersen Automotive Museum on the Halloween weekend.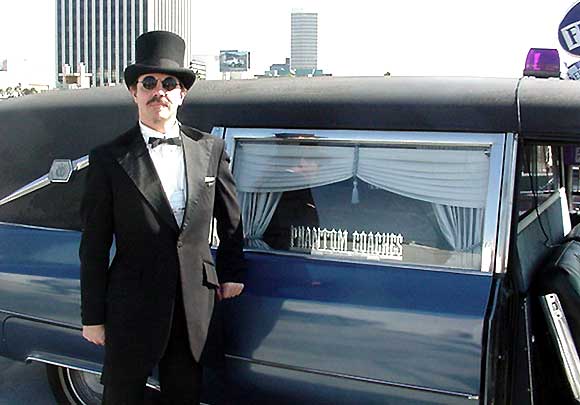 Not all the hearses were painted black. This hearse, created by the famous car customizer George Barris, was the participant at the end of the attempt to set a record for the longest hearse procession.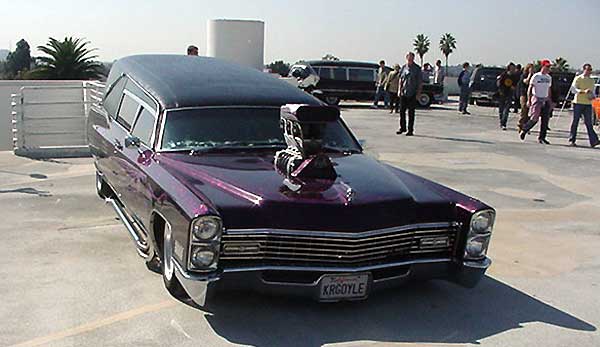 Mora DeVoura attracts attention at the Halloween event at the Petersen Automotive Museum.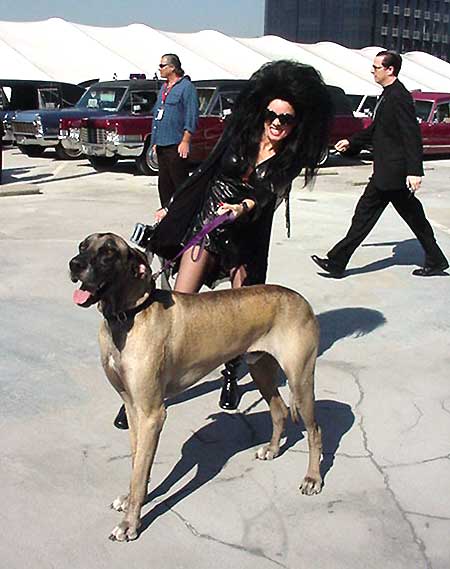 How do you dress for a procession of hearses so that you are both somber and flashy? You could wear a black shirt with skulls of chrome, like this fellow did.
This vehicle uses some appropriate decorations to get a leg up on the other hearses.
What would a procession of hearses be without a gargoyle?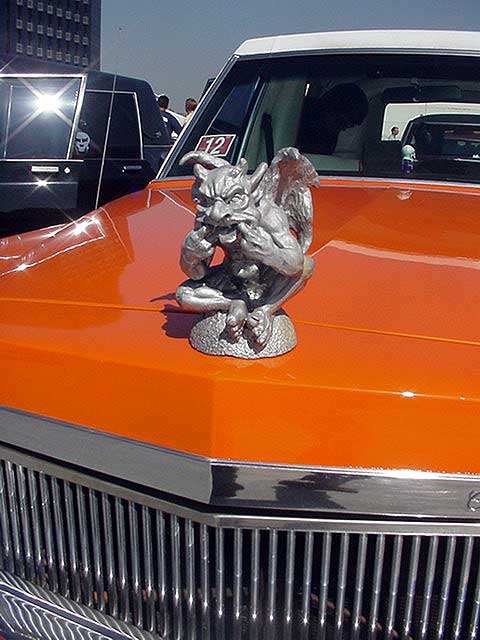 This is a post war Cadillac that looks quite similar to the last of the pre-war models.