Melrose Avenue - not "Melrose Place" from the old television show - is where the excruciatingly hip and cutting-edge hang out. The core area, forming the southern border of Hollywood, from Highland to Fairfax, is all that people expect when they imagine stars shopping for what no one else has yet considered imperative to wear, or dropping into some new restaurant for what no one else has yet considered appetizing. It's a bit of the Village in New York and the Marais in Paris (lots of hip French industry folks and pop stars stop by) - with celebrities and seedy but cool locals. Melrose to the west becomes tame (Melrose Place itself is full of expensive antique shops), and to the east it becomes industrial.

Click here for a photo album of sixty shots from Thursday, November 10, 2005 - late morning, before the action.

Here are a few in high-resolution.
The local psychic is just opening her shop –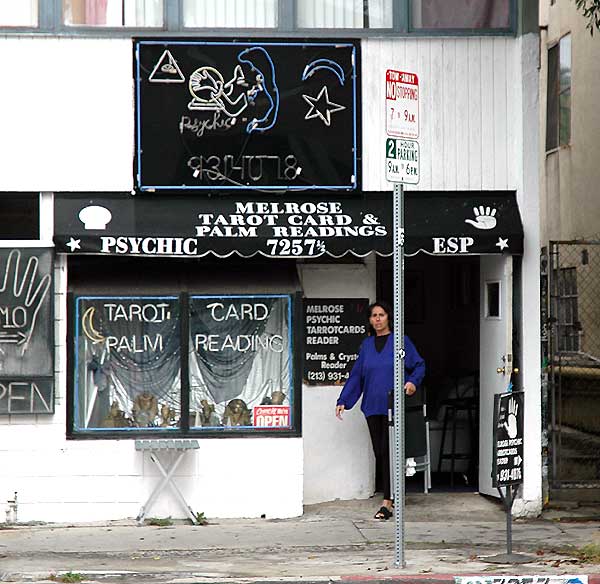 Primary colors -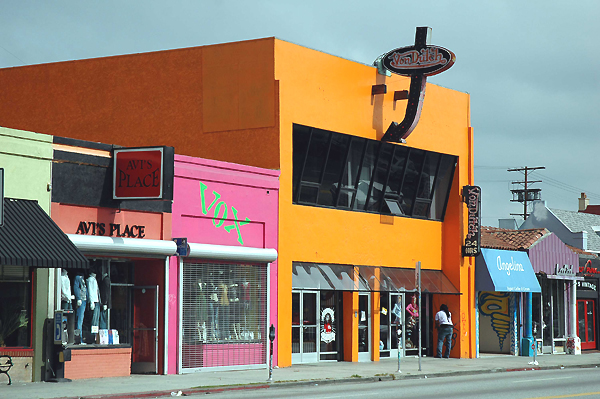 The Leather Boutique still shuttered -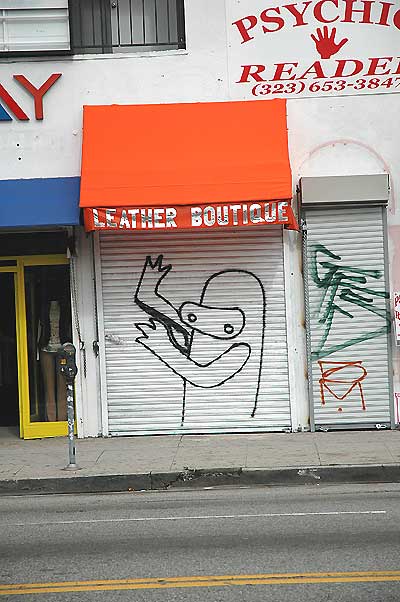 All-American necrophilia gear?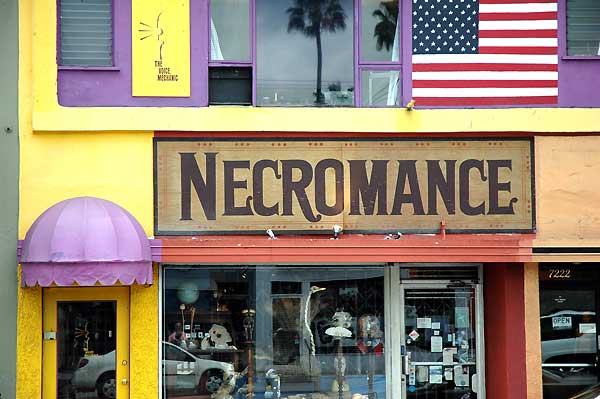 Ah, it's all a tad twisted...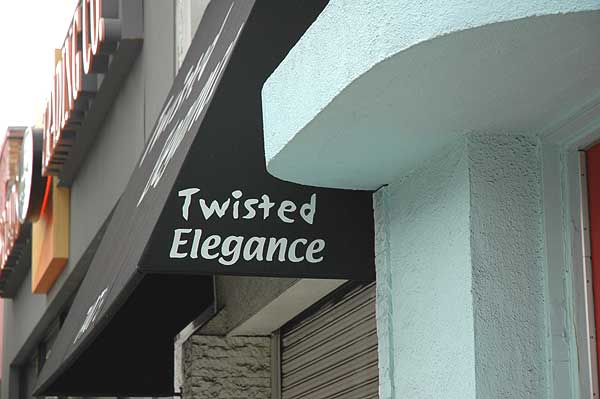 Then there is this eye...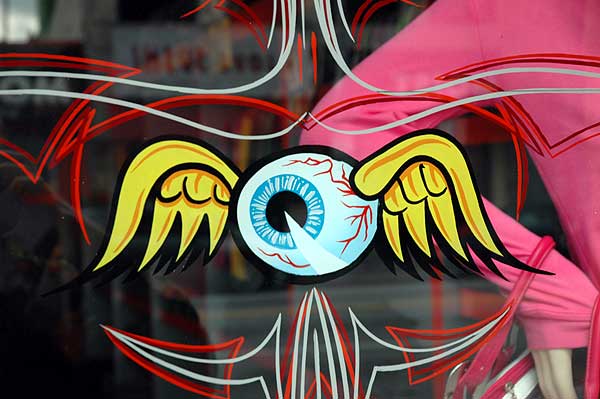 The local theater presents "Honour" -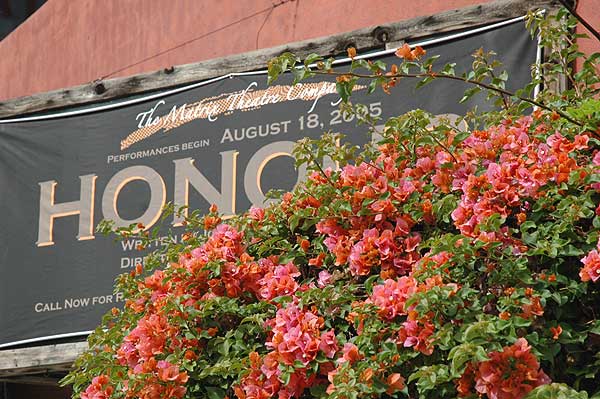 In the windows, a stuffed bobcat, with our columnist Bob Patterson...
On a side street, a tiger door...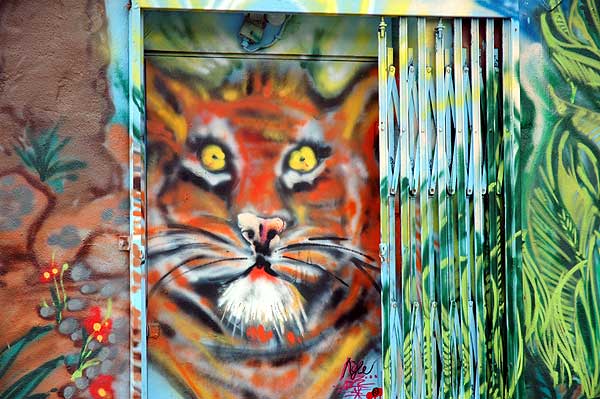 Storefront spikes -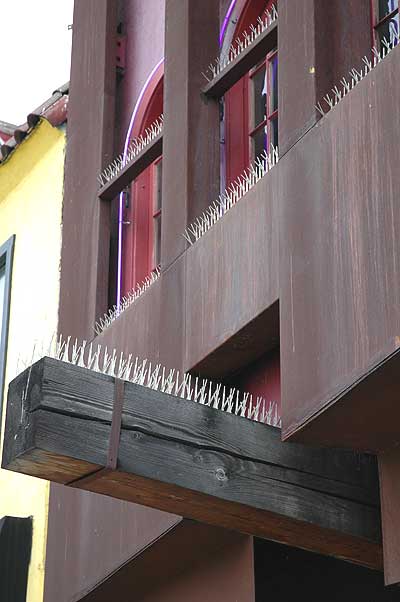 Where the cultural theorists shop -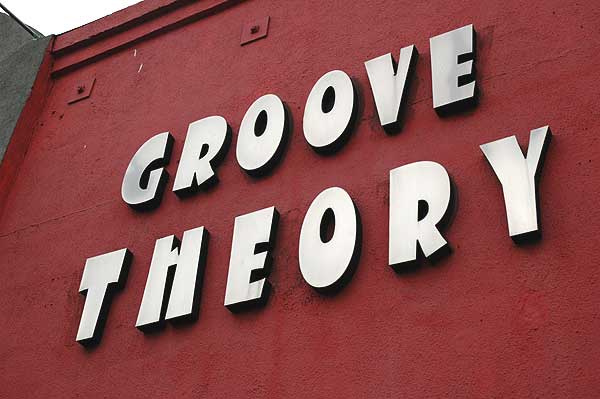 Details - a pink balcony –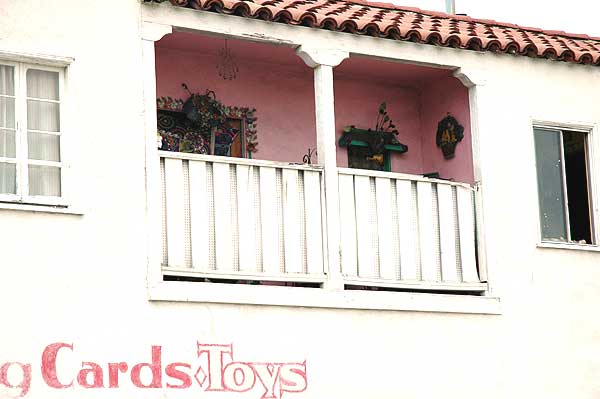 Sit a spell...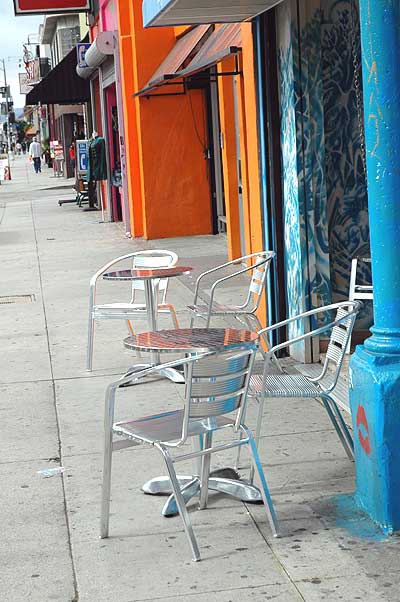 The local kids have these eyes...
For sale - this counterculture Hawaiian shirt -
West of the core neighborhood ... feet ...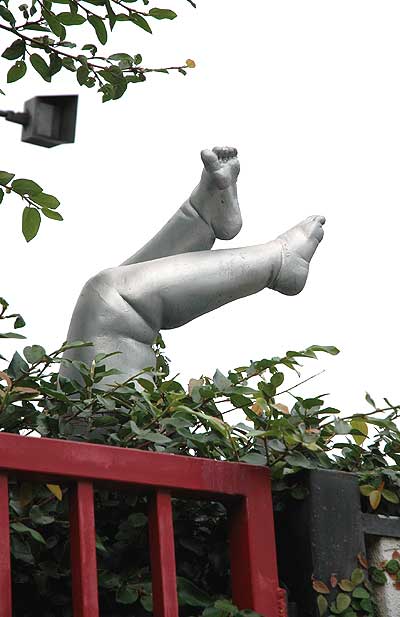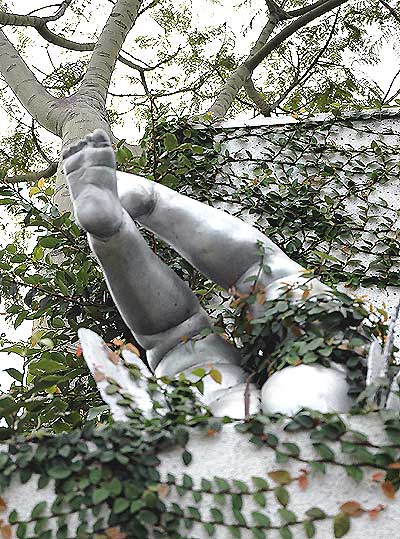 If you use any of these photos for commercial purposes I assume you'll discuss that with me.
There is a copyright notice at the bottom of this page, of course.
These were shot with a Nikon D70 – lens AF-5 Nikor 18-70mm 1:35-4.5G ED or AF Nikor 70-300mm telephoto.
They were modified for web posting using Adobe Photoshop 7.0
_