From high above the Pepperdine University in Malibu, looking down the canyon at the stars' homes in Malibu Colony and out to Catalina on the horizon…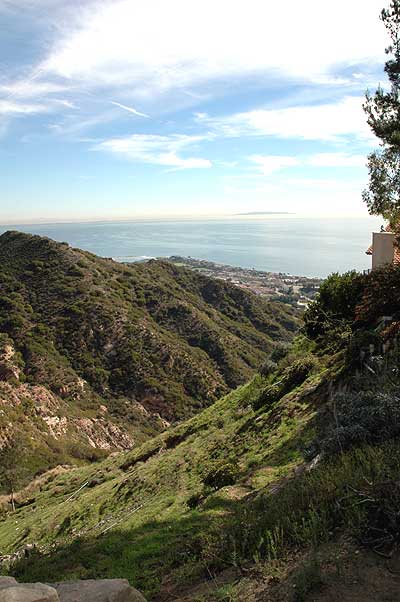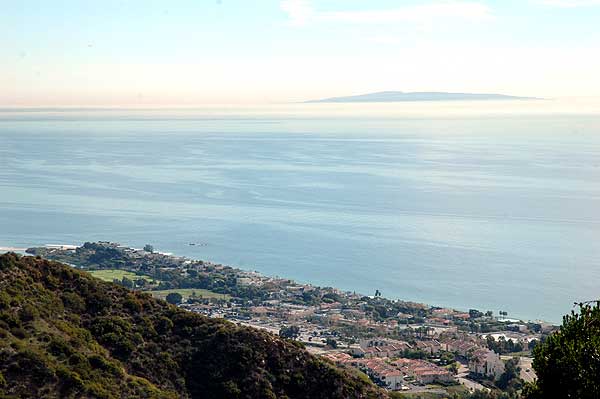 Alumni Park at Pepperdine University in Malibu, on a bluff over the Pacific. The campus is said to be the most beautiful in the nation, but the architecture is pedestrian. The setting is everything.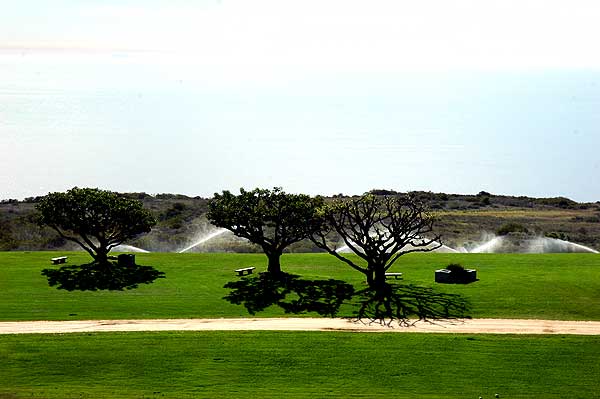 Northwest from Alumni Park – one of the Channel Islands and a freighter -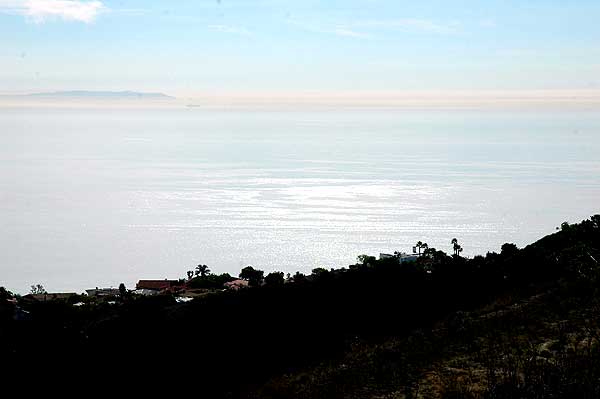 Just the Pacific a few steps north of Will Rodgers Beach in Malibu, where Sunset Boulevard ends…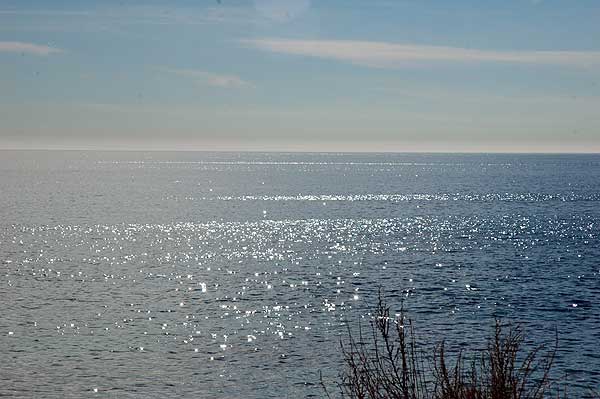 A gull heads into Santa Monica –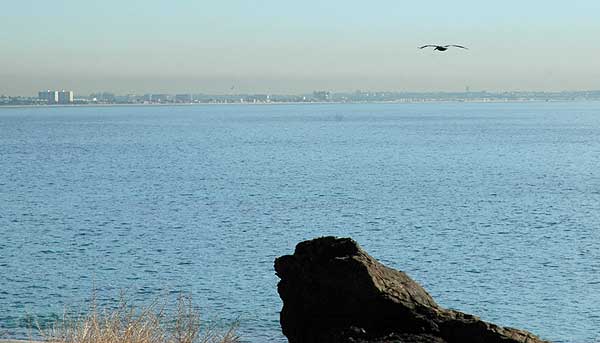 Note: The yellow haze on the horizon is from the Santa Ana winds – seasonal offshore gusts that blow in off the desert, drop the humidity to zero, and mix the dust and alkali from the desert with the smog from the city and blow it all out to sea, where it collects over the cool waters. When this happens Los Angeles is blindingly clear, and on the horizon one can see what we usually live with.
If you use any of these photos for commercial purposes I assume you'll discuss that with me.
There is a copyright notice at the bottom of this page, of course.
These were shot with a Nikon D70 – lens AF-5 Nikor 18-70mm 1:35-4.5G ED or AF Nikor 70-300mm telephoto.
They were modified for web posting using Adobe Photoshop 7.0
_