You've seen this place in the movies.

Greystone Mansion, 905 Loma Vista Drive, Beverly Hills - architect Gordon B. Kaufman - English Gothic Revival - 46,000 square feet of living space - completed in 1928 for the Doheny family - landscape architect, Paul G. Thiene - gardens surrounding the estate a mix of gothic and neoclassic -

A new album of twenty-six photos from Wednesday, November 23, 2005, late afternoon is here.

Oil baron Edward Doheny gave the property to his son Ned as a wedding gift. In 1928, Ned constructed this enormous, fifty-five-room Tudor-style mansion. Six months after Ned's family moved in, Ned was shot by his personal secretary (and, rumor has it, gay lover) in a murder-suicide. Ned's widow and children stayed on until the fifties, then the family gave the property to the city of Beverly Hills, and it and the grounds are now a public park.

It may look familiar. Many major Hollywood films were shot here (see this). And read this for a detailed social and political history of the place and the times.

Selected shots from the album, in high-resolution -

Named for its roof - in the background Century City and MGM offices –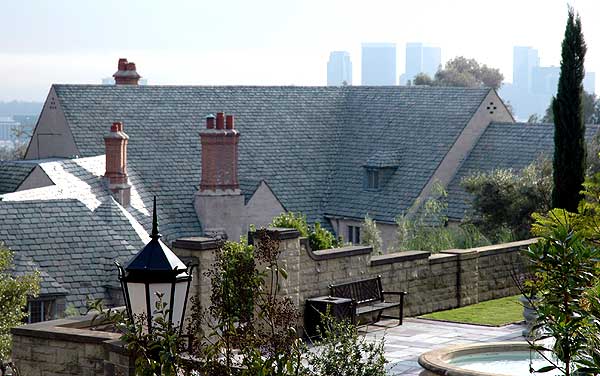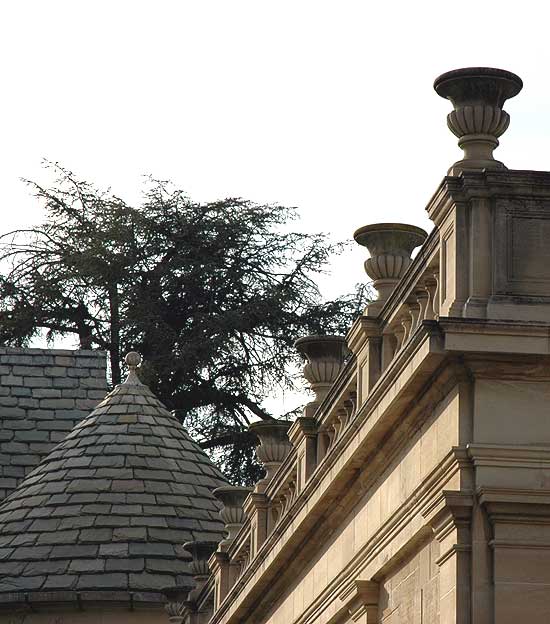 Filming (can't go in!) -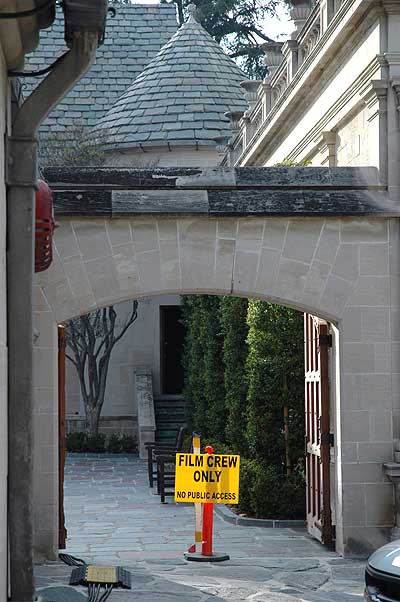 Spooky late afternoon sunlight –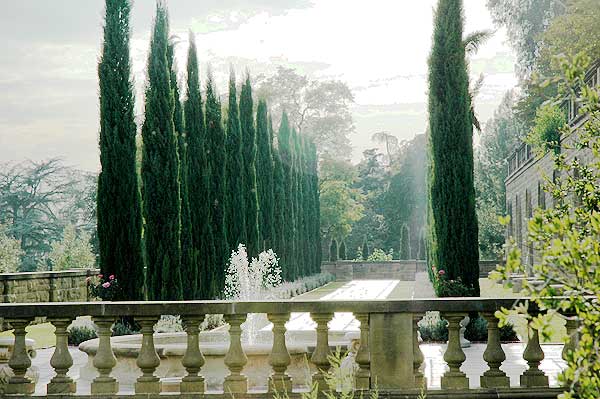 Your basic fountain –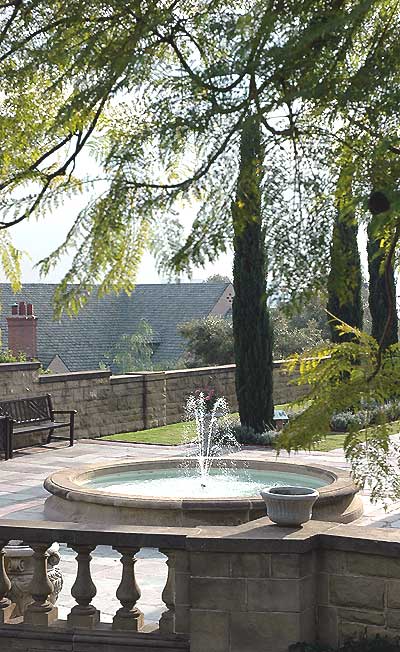 A gothic touch -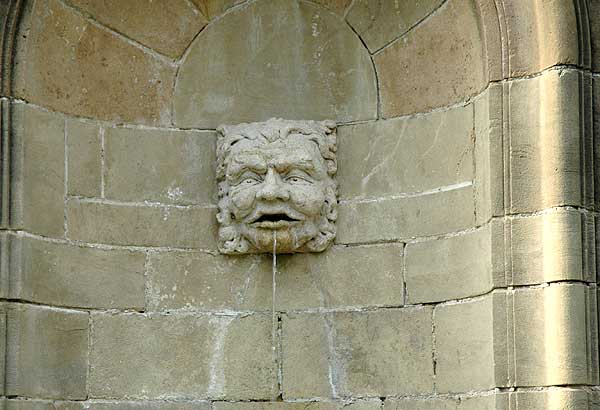 The upper courtyard –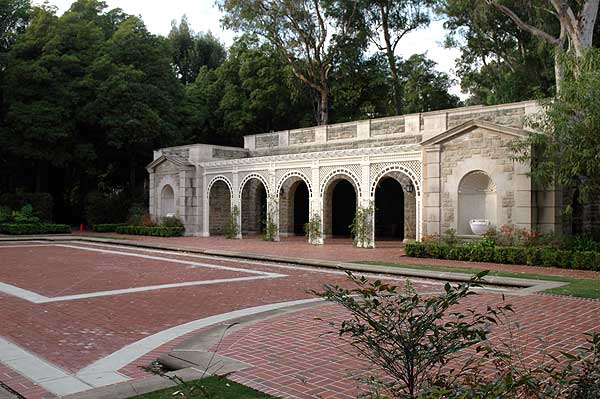 The lower courtyard –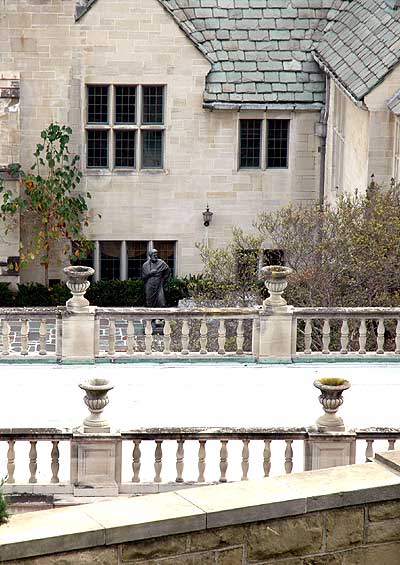 A quiet chat in the gardens –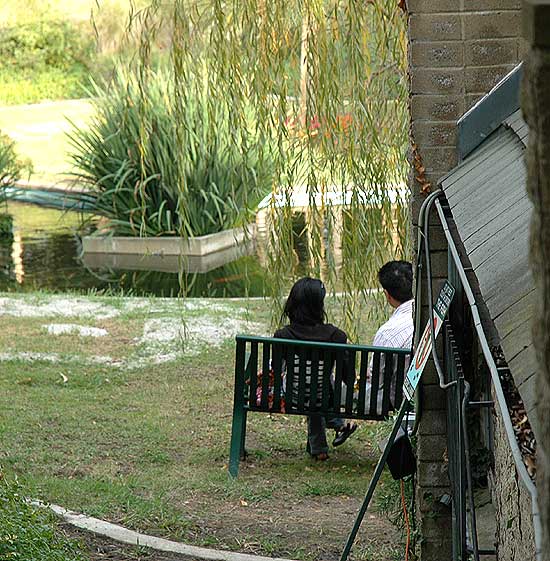 If you use any of these photos for commercial purposes I assume you'll discuss that with me.
There is a copyright notice at the bottom of this page, of course.
These were shot with a Nikon D70 – lens AF-5 Nikor 18-70mm 1:35-4.5G ED
They were modified for web posting using Adobe Photoshop 7.0
_




Copyright © 2003, 2004, 2005, 2006 - Alan M. Pavlik
_______________________________________________
The inclusion of any text from others is quotation
for the purpose of illustration and commentary,
as permitted by the fair use doctrine of U.S. copyright law.
See the
Details
page for the relevant citation.
This issue updated and published on...
Paris readers add nine hours....
________