Ennis House – 1924 (2607 Glendower Avenue, Los Angeles) - Thomas Heinz, Architectural Digest, October 1979 - "This residence is one of the most unusual of Wright's California designs. In it, he combined elements from his past work with a new vocabulary created specifically for the sun-drenched, slightly rugged topography of Southern California. Aware that his client shared his affinity for Mayan art and architecture, he drew inspiration from that culture's highly ornamented and organized buildings."
Details
Details –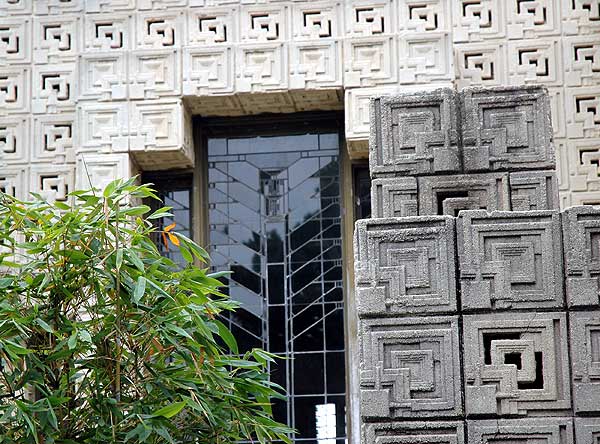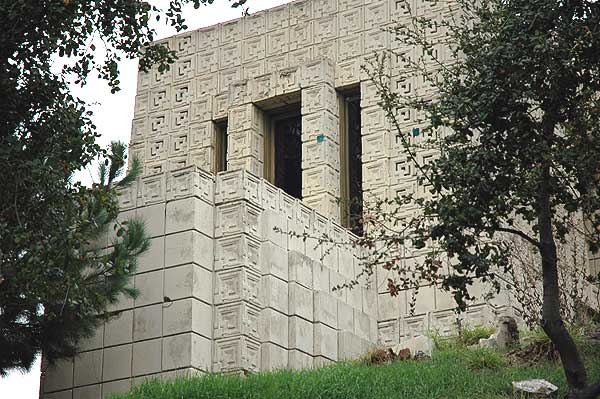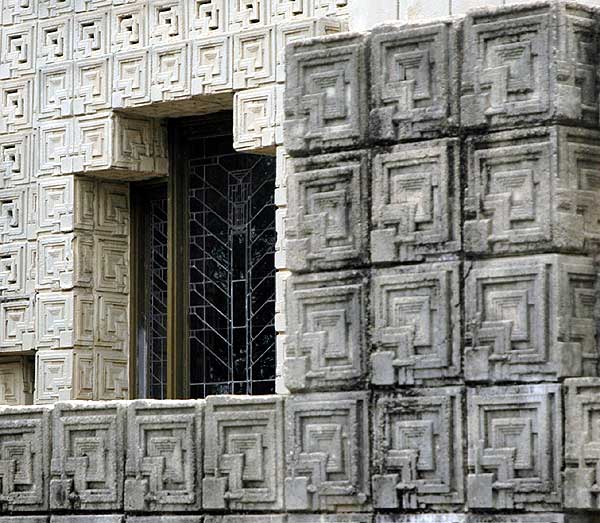 If you use any of these photos for commercial purposes I assume you'll discuss that with me.
There is a copyright notice at the bottom of this page, of course.
These were shot with a Nikon D70 – lens AF-5 Nikor 18-70mm 1:35-4.5G ED
They were modified for web posting using Adobe Photoshop 7.0
_




Copyright © 2003, 2004, 2005, 2006 - Alan M. Pavlik
_______________________________________________
The inclusion of any text from others is quotation
for the purpose of illustration and commentary,
as permitted by the fair use doctrine of U.S. copyright law.
See the
Details
page for the relevant citation.
This issue updated and published on...
Paris readers add nine hours....
________