Hollywood First National Bank (6777 Hollywood Boulevard, at Highland) shows up in the background of many photos here. It went up in 1927 - Meyer and Holler, the architects, also designed the famous Chinese Theater one block west. This thing, an odd combination of Gothic and Art Deco, was, at the time, the tallest building in Los Angeles (thirteen stories), until the
Los Angeles City Hall
was built in 1932.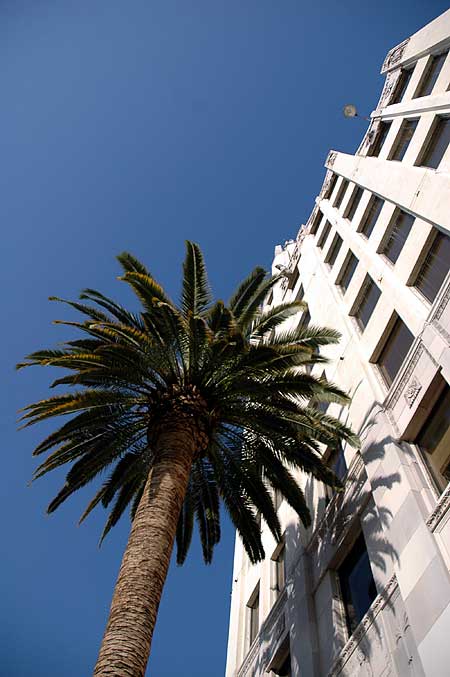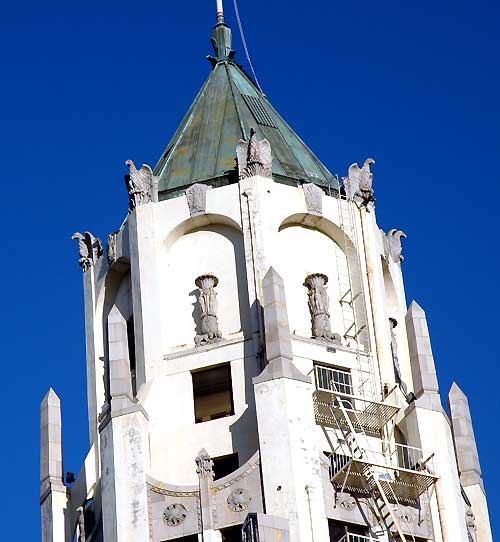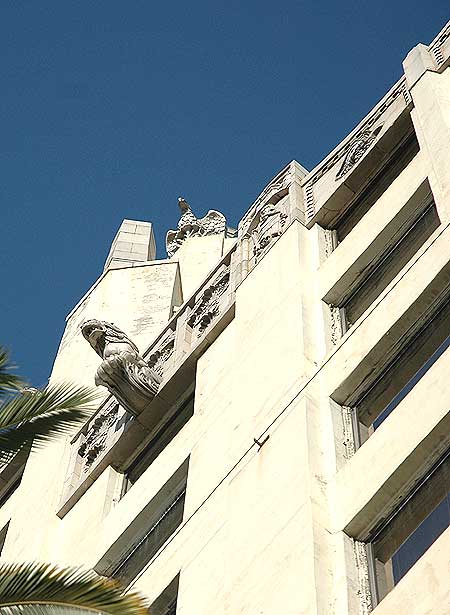 Times have changed. Now we get CNN and the Hollywood Sign -

Here's an odd detail, a door on Santa Monica Boulevard –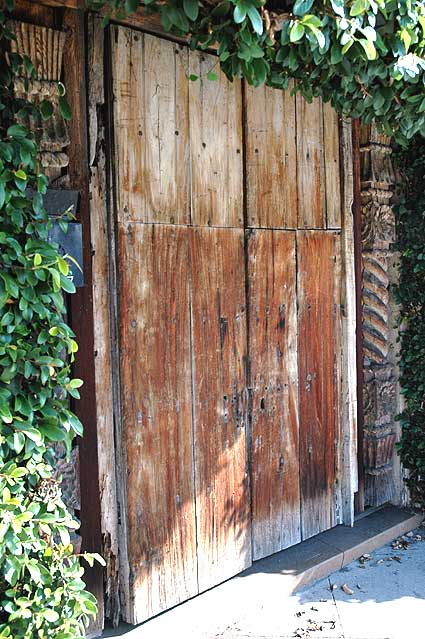 In West Hollywood it's all a dance – the club and city working together – municipal dance instructions?
A bonus botanical – a spiky one in bloom West Hollywood, 12 January 2006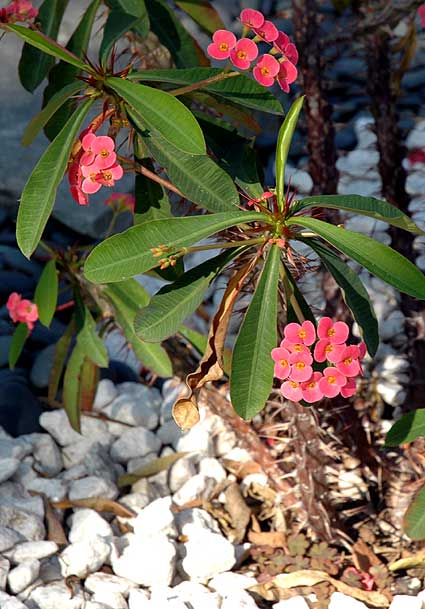 If you use any of these photos for commercial purposes I assume you'll discuss that with me.
There is a copyright notice at the bottom of this page, of course.
These were shot with a Nikon D70 – lens AF-5 Nikor 18-70mm 1:35-4.5G ED
They were modified for web posting using Adobe Photoshop 7.0
_