Thursday, January 19, 2006, at the edge of the sheltered lagoon in Playa del Rey, the birds congregate – and the gulls out on the open sand and the pelicans over the Pacific do their thing. Playa del Rey – "the beach of the king" – is the first beach north of Los Angeles International Airport (LAX), between the airport and Marina del Rey, about twelve miles west of Hollywood.
The Hitchcock thing…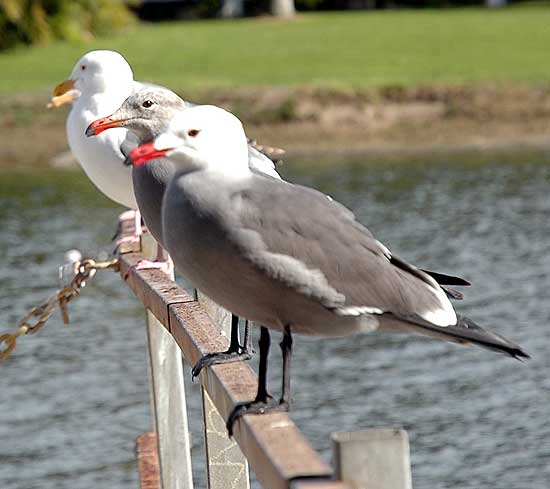 But the young ones are cute –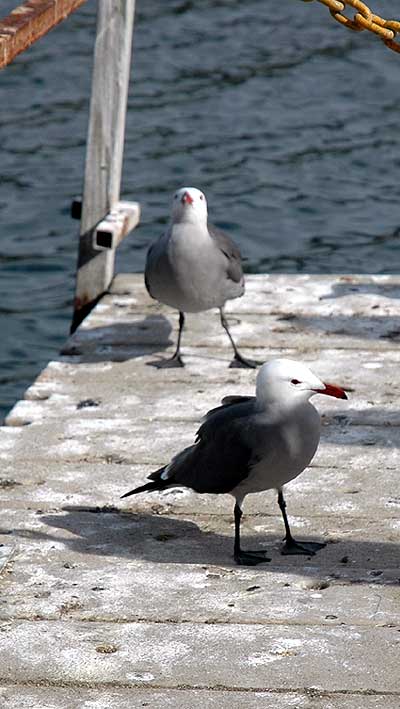 And you have your ducks too –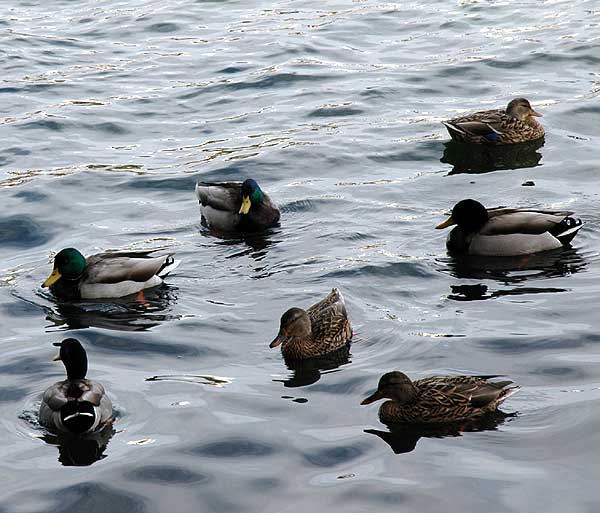 Profiles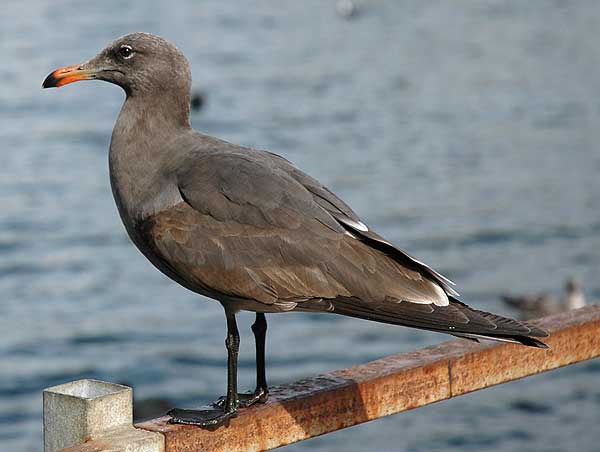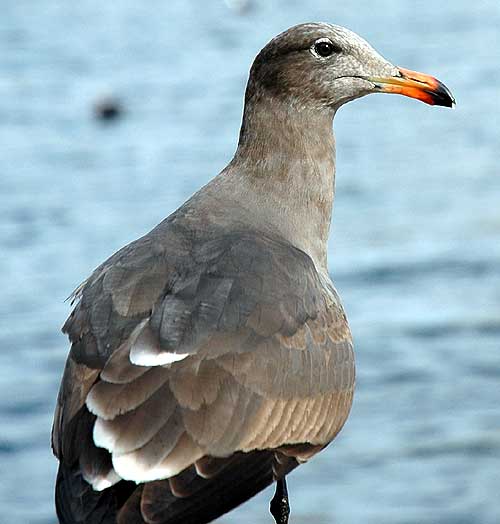 The setting -
Roofs for bird watchers?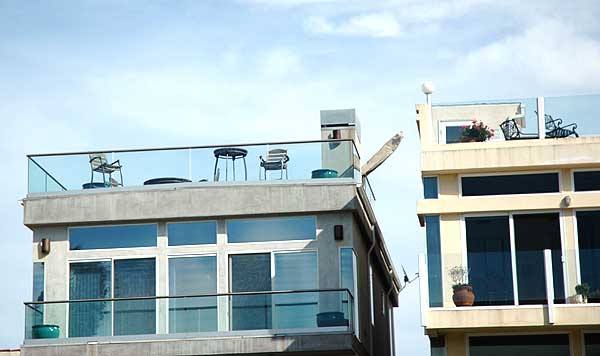 On the open beach, a few feet from the lagoon, the gulls provide lessons in aerodynamics –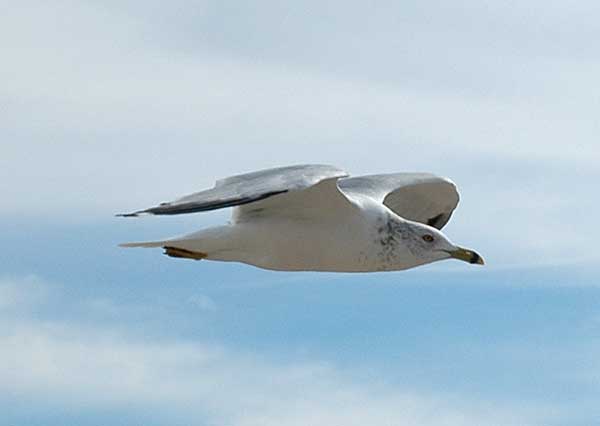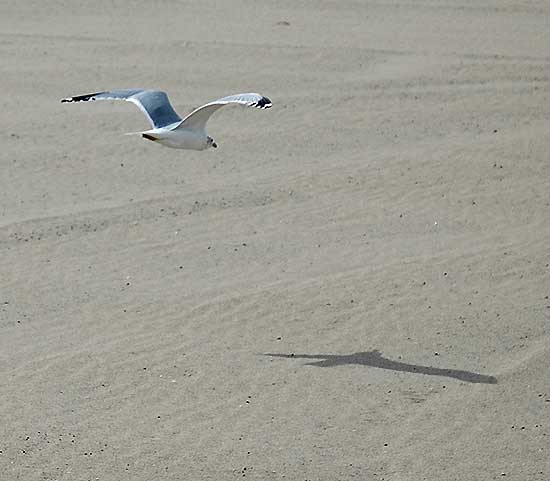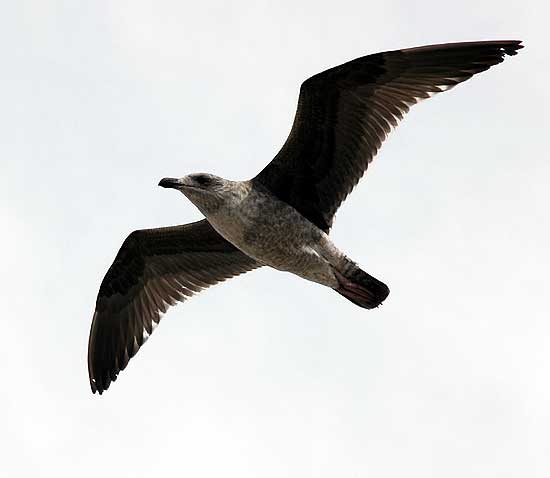 The ubiquitous California Brown Pelican is always scanning for a meal, then dive-bombing to get it –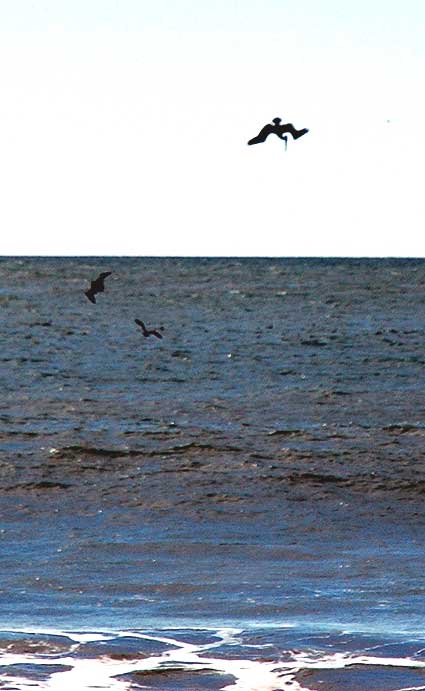 And someone is sailing off, past the pelicans, to Catalina –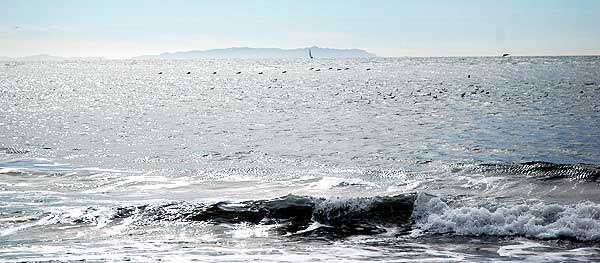 If you use any of these photos for commercial purposes I assume you'll discuss that with me.
There is a copyright notice at the bottom of this page, of course.
These were shot with a Nikon D70 – lens AF-5 Nikor 18-70mm 1:35-4.5G ED
They were modified for web posting using Adobe Photoshop 7.0
_