Everyone who lives in West Los Angeles knows the shoe car. I'm not sure why there's a handicapped tag on the rearview mirror, but here it is, parked as usual on Santa Monica Boulevard. Bob Patterson, of the Just Above Sunset staff, has spoken to the folks who conceived and produced this local landmark and will be writing about this beauty in the future. We have plans for a feature and selling some shots to Associated Press, and then there's television… Maybe.
The second shot is of your editor on the left and Bob on the right – and we're documenting the establishment that gave us the shoe car.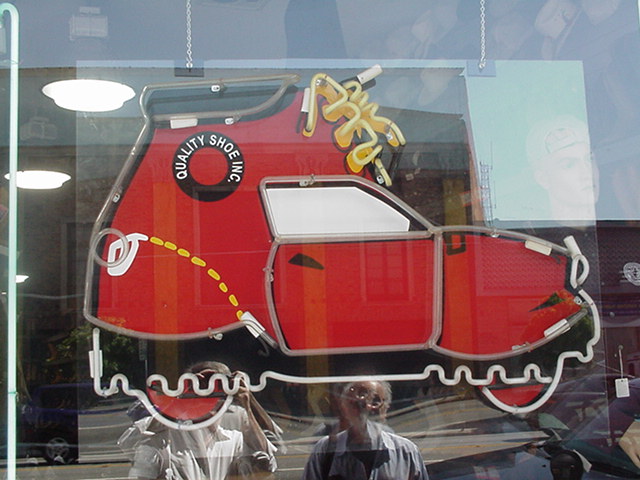 Seen down on Pico
We don't get snow and slush and salt on the roads out here. We have earthquakes. Be that as it may, old cars last a long time out here.
Case in point? A 1953 Pontiac convertible in completely original condition, sitting on a lot ready for its next owner. This is NOT a restoration. Original paint. Original interior. Original top. And it comes with a nifty 1949 license plate. The chief on the hood is still there, as good as new after fifty-one years, all serious and noble. Things last out here. Really.
Well, cars last.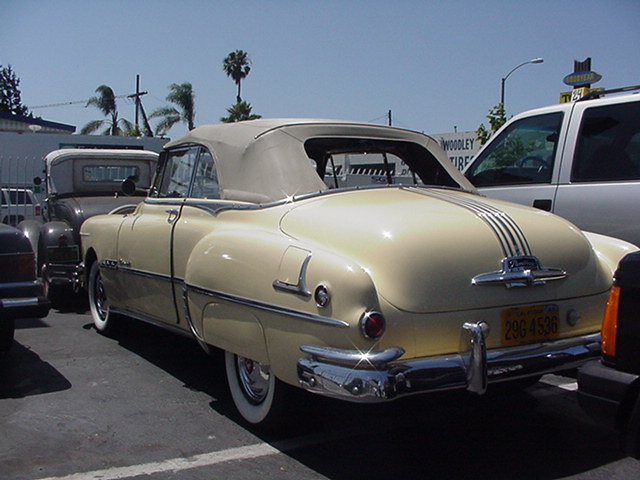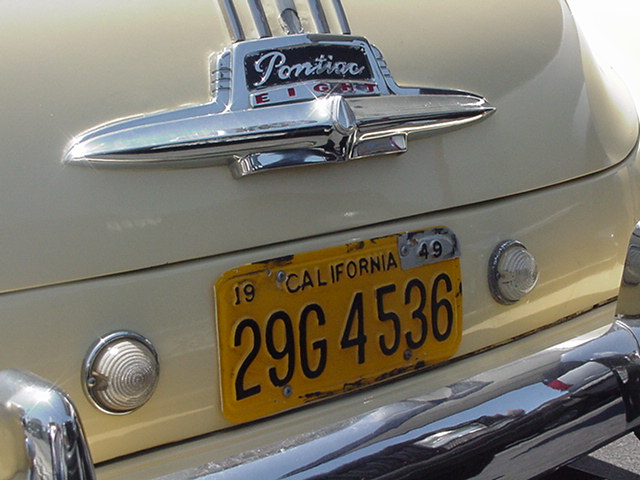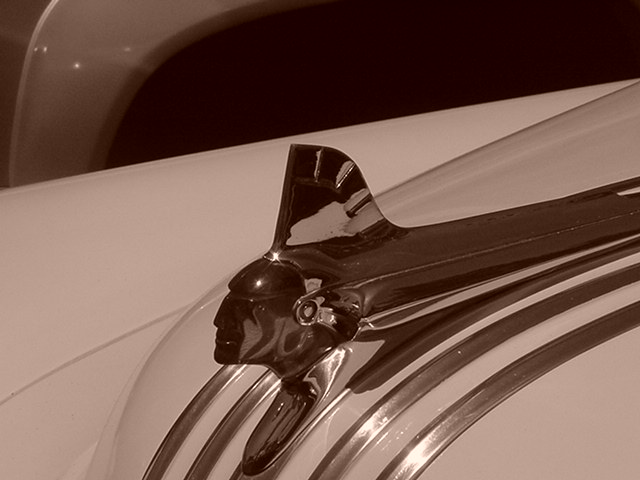 This old Ford? This too is not a restoration. Original paint. Original interior. Original top. But it hasn't held up as well. It looks like a 1932 – and that would make it seventy-two years old, and that's a whole lot of years between the assembly line and this shot.
Note the earthquake sign you can see through its window. The only thing that might harm it.