Bob's eye on Los Angeles…
Photographs Copyright © 2004 – Robert Patterson
Dang! Making movies can be hard work.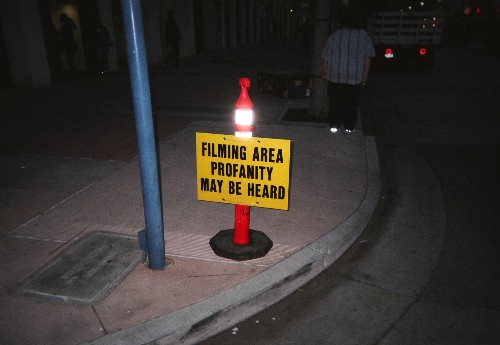 Trees Are Not On Strike?
Last Christmas, when the grocery store clerks were on strike, the folks who sell the Christmas trees (traditionally using supermarket parking lots) had to let potential customers know that they would not be crossing a picket line if they purchased a tree. [Editor's note – if Ric over at MetropoleParis can run an item on Christmas in Paris in his July pages, quoting thoughts from the readers of Just Above Sunset, then Bob can remind us of Christmas in August in Los Angeles.]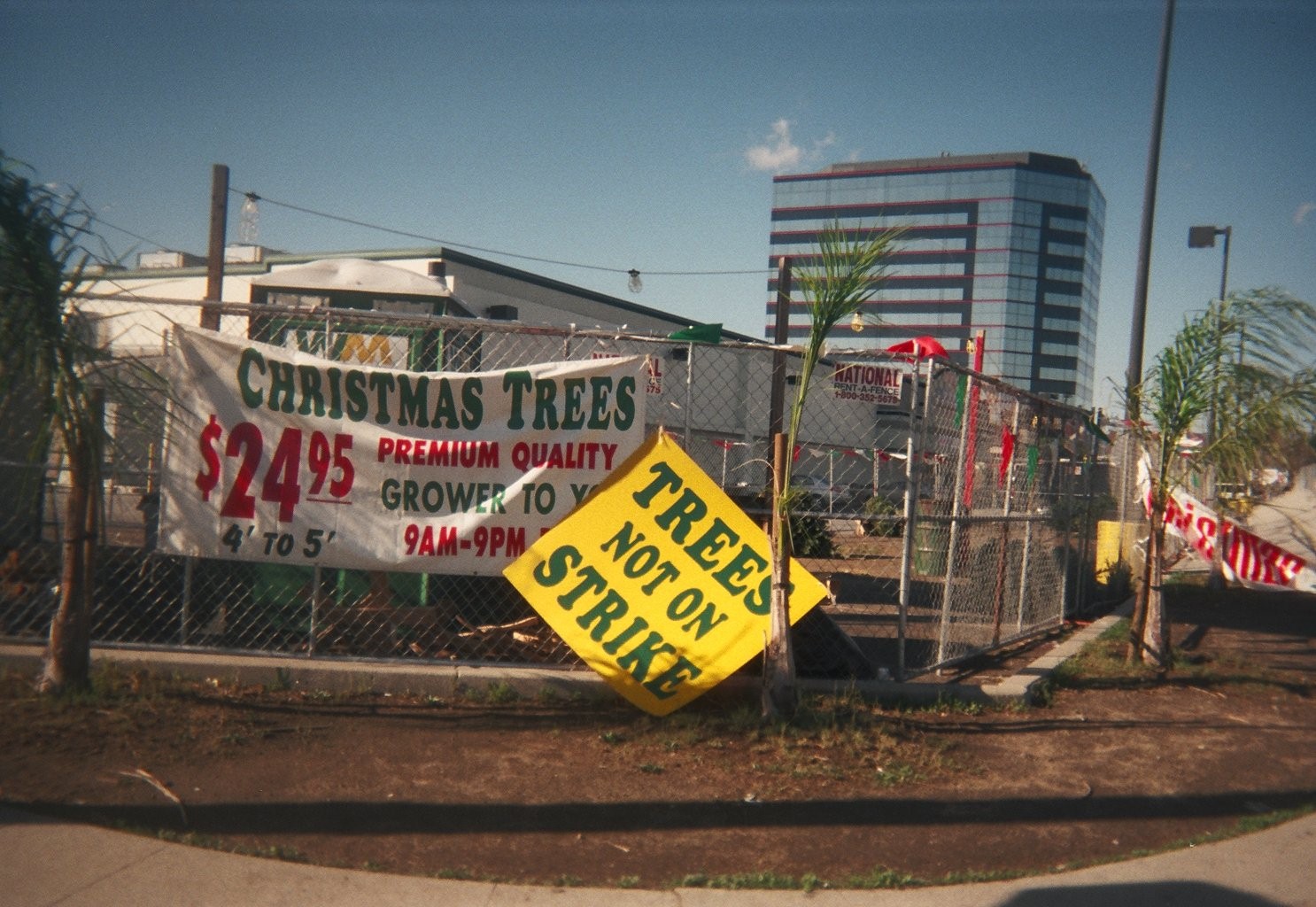 What bounce?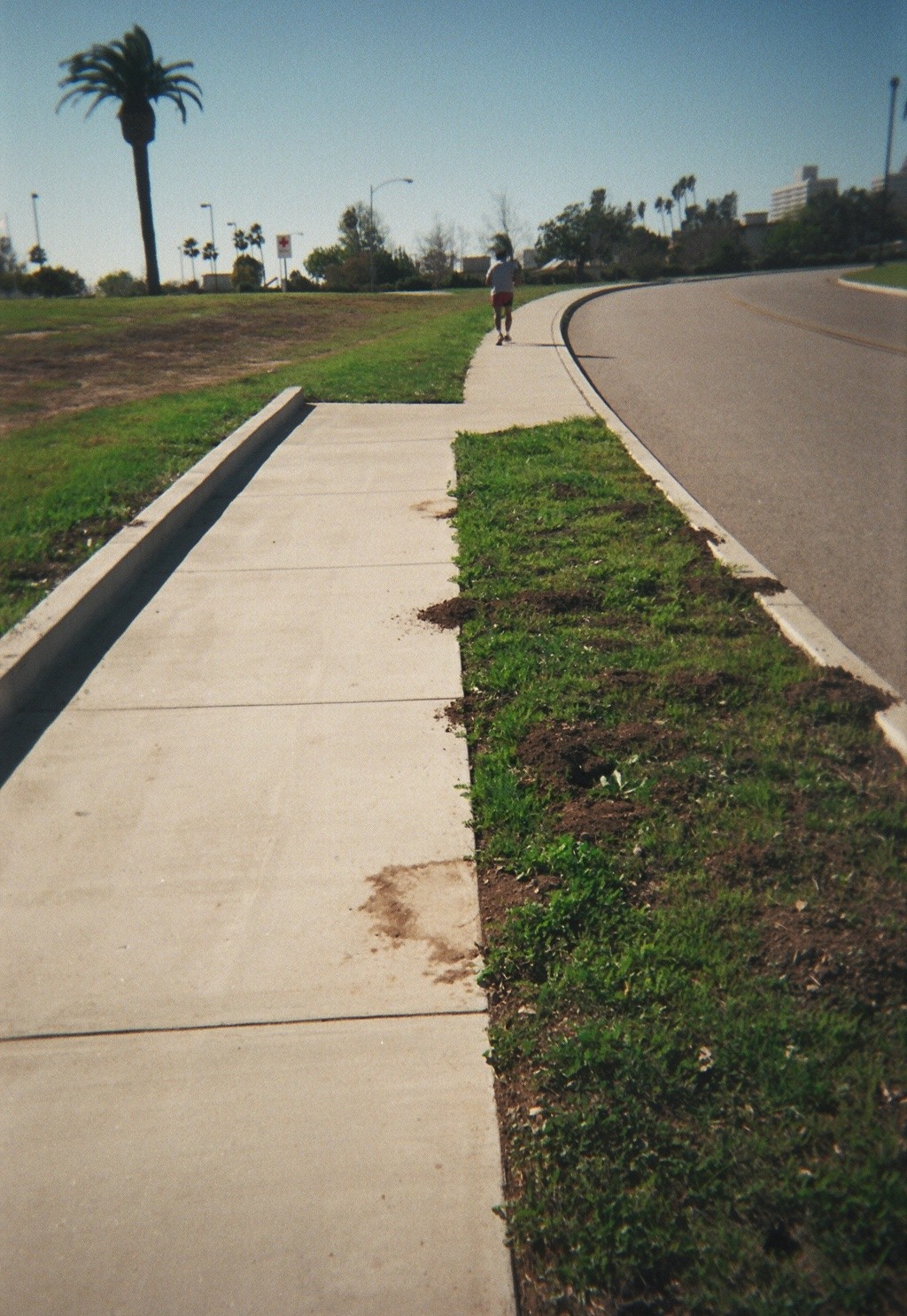 ______________
Here in Hollywood…
Note: These are digital photographs I snapped using a Sony Mavica digital still camera (MVC-FD-88) with built-in digital zoom (telephoto). Feel free to use them as you will. If you use any of these photos for commercial purposes I assume you'll discuss that with me. Note: These are thumbnail previews. To see a full-size high-resolution version of a particular photograph click on the thumbnail" image. You will see the full image in a separate window.
No tourist shots of the beach or Hollywood Boulevard or the Sunset Strip or odd cars this week. It's too hot for a photo expedition. This is a day for iced-tea and plowing through the Sunday paper, and both crossword puzzles, and a nap here and there.
The local All-American Palm Tree...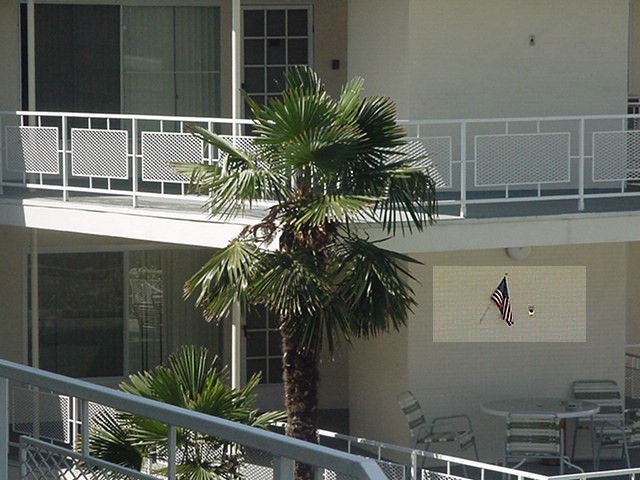 When it hits ninety before noon, as it has this day, Harriet-the-Cat sulks on the on bed right where the ceiling fan cools her the most, and wonders why she's not a short-hair.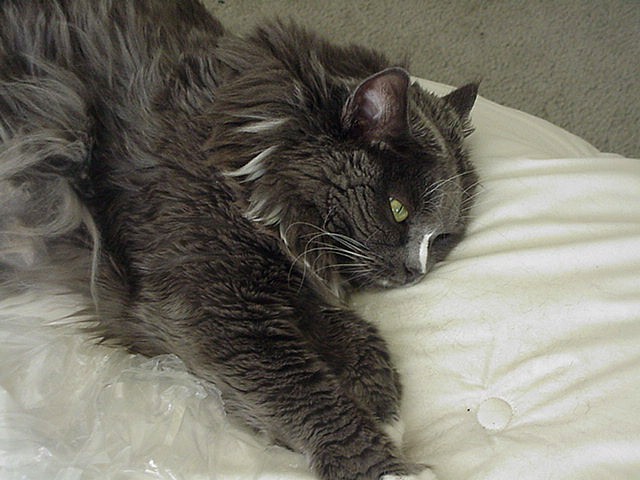 But out on the balcony the alyssum that were started from seed are happy, and the fern in the shady corner is trying to be a green as possible.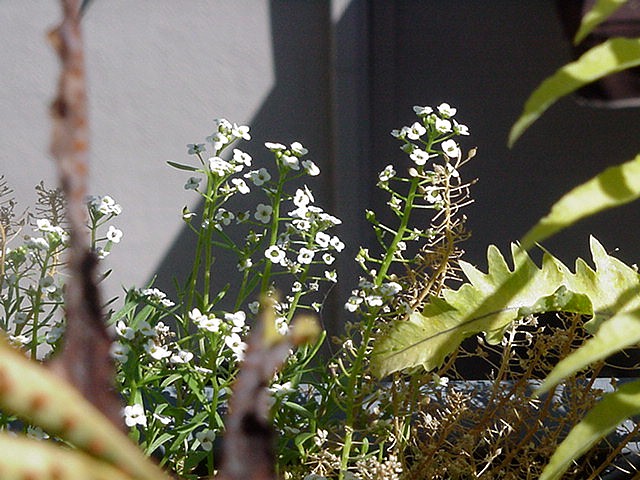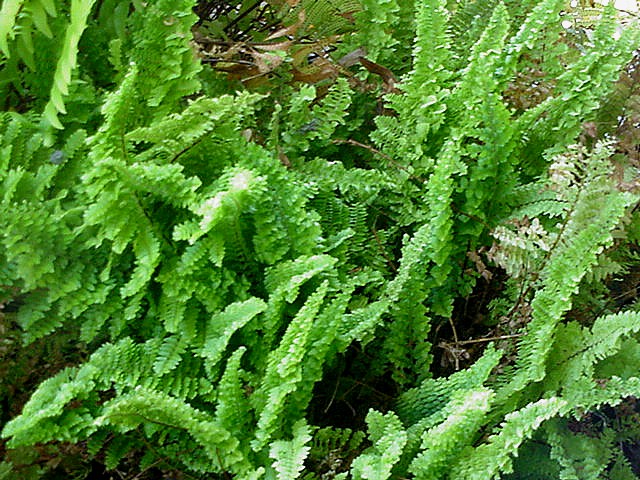 I've had this false aralia (dizygotheca elegantissima) for many years, and every fourth or fifth year it decides to bloom. I have no idea why, but the bloom is rather ugly. Maybe it is just embarrassed.