Note: These are digital photographs I snapped using a Sony Mavica digital still camera (MVC-FD-88) with built-in digital zoom (telephoto). Feel free to use them as you will. If you use any of these photos for commercial purposes I assume you'll discuss that with me. Note: These are actually thumbnail previews. To see a full-size high-resolution version of a particular photograph click on the image. You will see the full image in a separate window

____________
The Storer House
Frank Lloyd Wright
1923
This is one of four homes in Los Angeles designed by Frank Lloyd Wright, and it is a textile block thing, the blocks cast on site with Wright supervising that himself - and Wright had a thing for Mayan architecture at the time, as you see. It's on Hollywood Boulevard, but not the part you know. You go west from the tourist area, with the stars in the sidewalk and all the souvenir shops and such, and then Hollywood Boulevard turns residential – a long stretch of apartment buildings and the ranks of palms and jacaranda lining the street. Then you come to Laurel Canyon, and on the other side of Laurel Canyon Boulevard, Hollywood Boulevard continues up into the hills – narrow and twisting and overhung with oleander and feathery eucalyptus trees and other odd stuff. This house is on the right at 8161 – in the trees high above the Sunset Strip, a half a mile west of the Just Above Sunset offices.
The home is now owned the movie producer Joel Silver, responsible for such things as the
Lethal Weapon
and the
Die Hard
series of shoot-'em-ups. But Silver seems to be committed to restoring the home to its original condition – and, in fact, he is working in conjunction with Eric Lloyd Wright on that. No tours. So I shot from the street and driveway.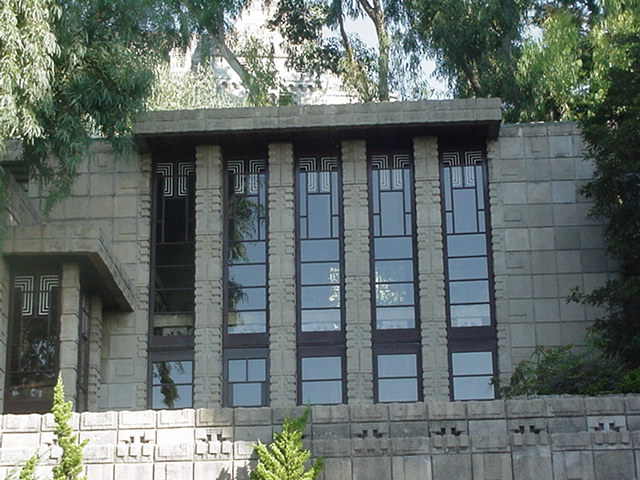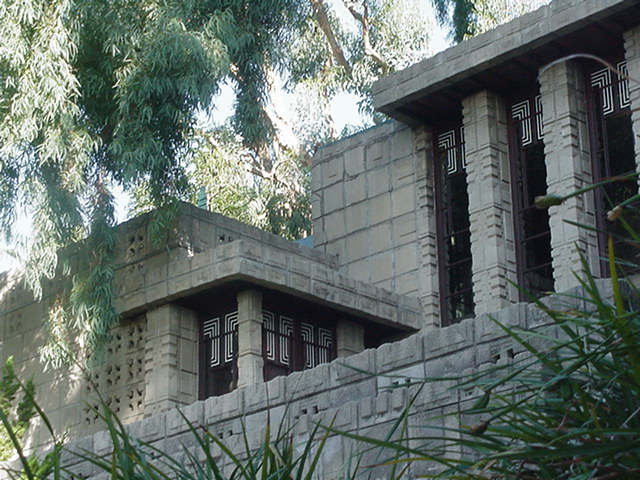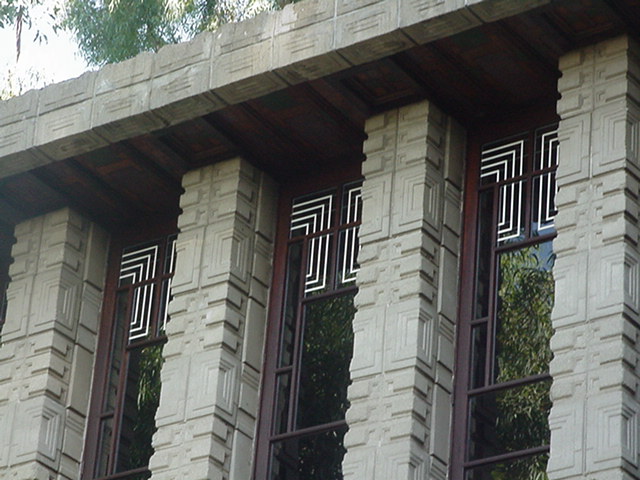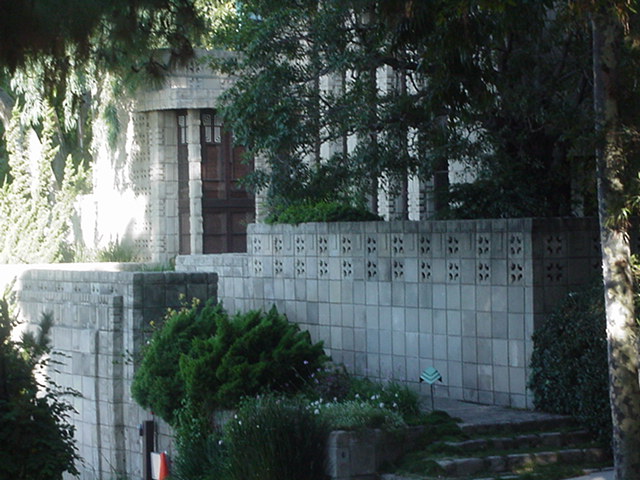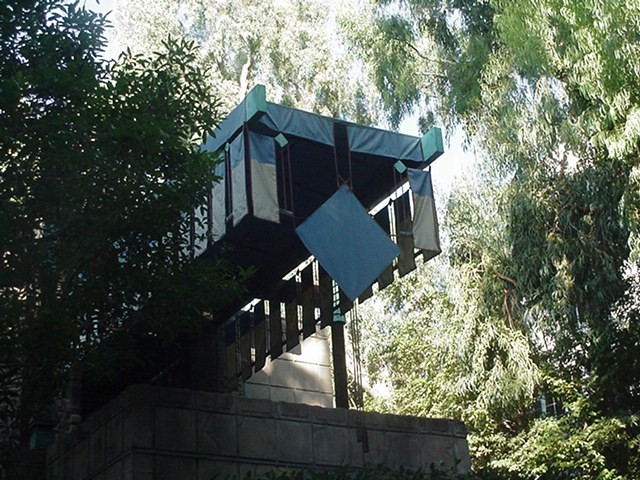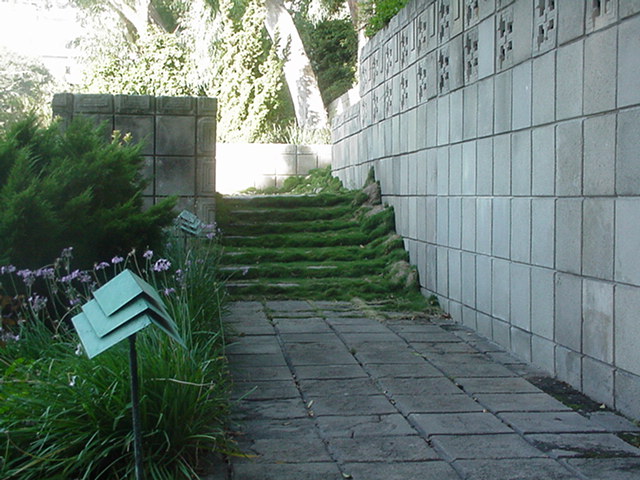 The house doesn't fit the area. Around it you find interpretations of Richard Neutra and the white monster shown here.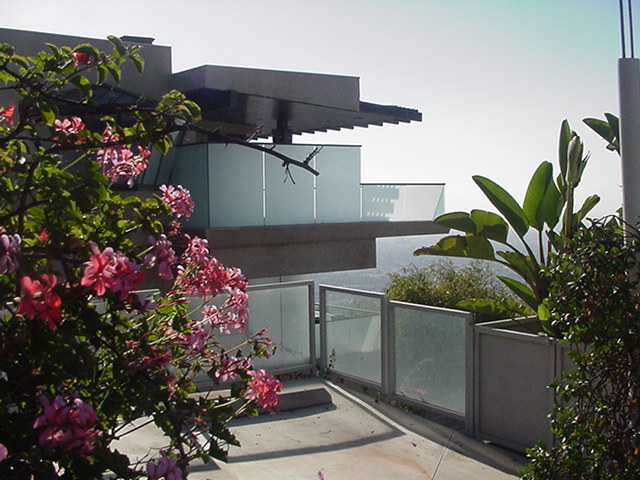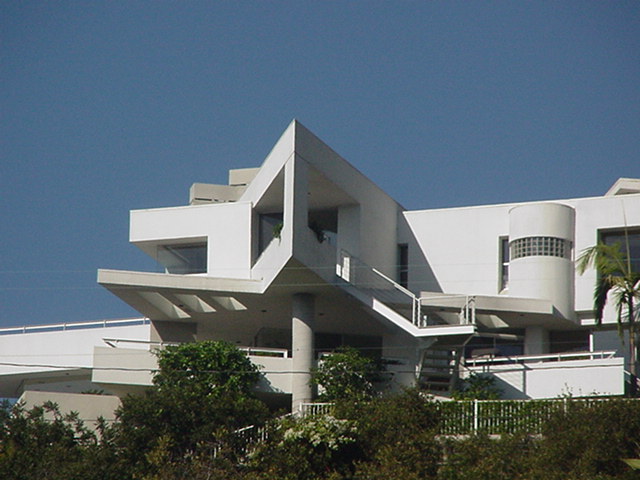 Ah, next to the Wright house this hibiscus.