Note: These are digital photographs I snapped using a Sony Mavica digital still camera (MVC-FD-88) with built-in digital zoom (telephoto). Feel free to use them as you will. If you use any of these photos for commercial purposes I assume you'll discuss that with me. Note: These are actually thumbnail previews. To see a full-size high-resolution version of a particular photograph click on the image. You will see the full image in a separate window.

_______________________________________________
Published previously, but as noted on the home page, Just Above Sunset will probably not publish next week as the editor is returning to the workplace full time. It will be a week or two before he works out how to juggle the new job with writing commentary, collecting the observations of friends from Atlanta to Paris to Montréal, snapping odd photographs, and posting it all to the web. So this is appropriate.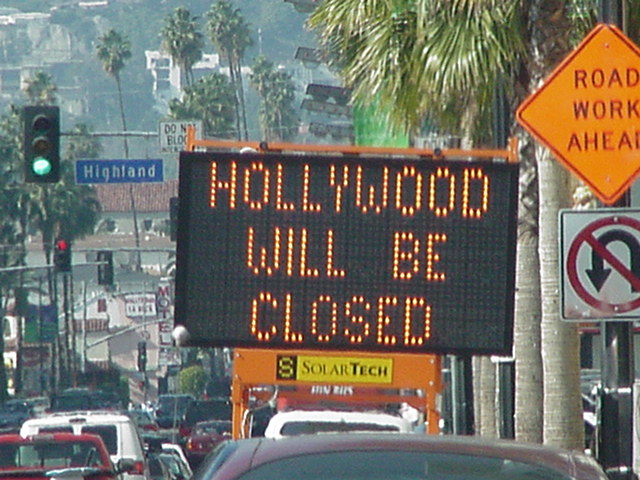 It would be nice if one were hip. Just Above Sunset probably isn't. But down on Santa Monica Boulevard we discover that "hip" can just be sad.
The oddity of the week – and I have no idea about this place on Sunset. As it is five blocks from home, perhaps a visit is in order. One Saturday I'll walk down and investigate.
Even odder? The orange coconut palm across the street. Like the real ones every few feet apart on every street aren't good enough? This one sprouts from the roof of a local pizza shack.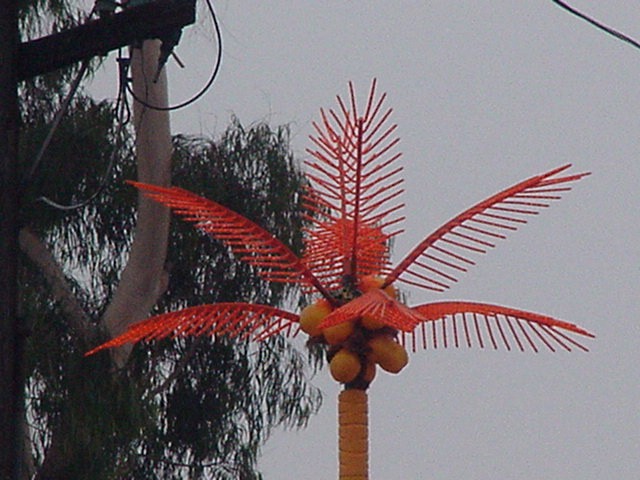 Here's a real palm, being real each morning outside my kitchen window. And no, those are not small coconuts.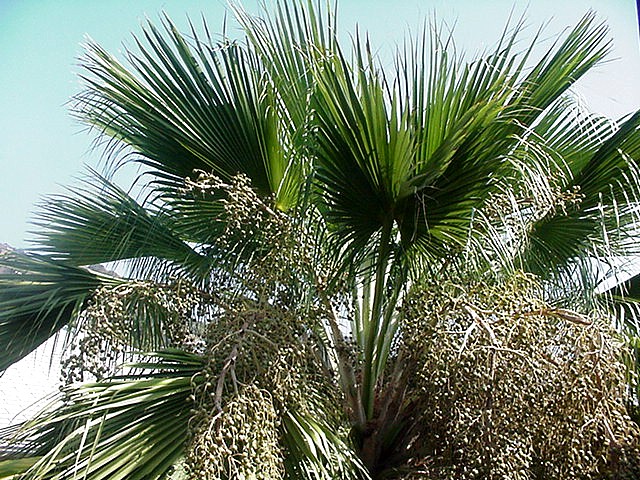 Mixed Messages: Manet meets real sunshine….
Autumn in Hollywood. The trees turn red. They bloom.