Note: These are digital photographs I snapped using a Sony Mavica digital still camera (MVC-FD-88) with built-in digital zoom (telephoto). Feel free to use them as you will. If you use any of these photos for commercial purposes I assume you'll discuss that with me. Note: These are actually thumbnail previews. To see a full-size high-resolution version of a particular photograph click on the image. You will see the full image in a separate window.

_____________________________________________________
Issued by the National Weather Service at 1:50 PM PDT on October 16, 2004


The last time measurable rainfall occurred at downtown Los Angeles was April 17th when (.01) inches was recorded. As a result the 181 consecutive days of no rainfall at downtown Los Angeles will likely come to an end. This would be the sixth longest time period of consecutive dry days dating back to 1921. For more significant rainfall at downtown Los Angeles one would have to go back to March 2nd when (.27) inches of rain was recorded.
Oh…
And Sunday morning my neighborhood looked like this, as seen from up by Griffith Park Observatory …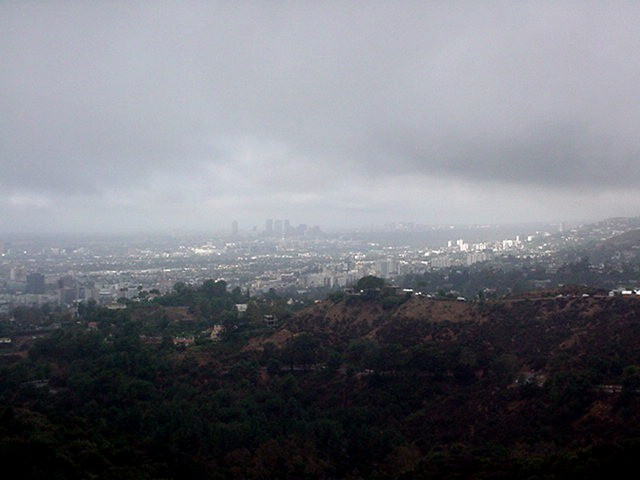 And with a little sun….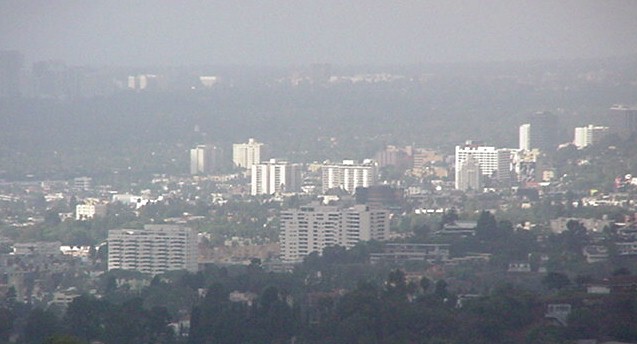 But that high in the clouds rolling in off the Pacific you lose the vista and notice details…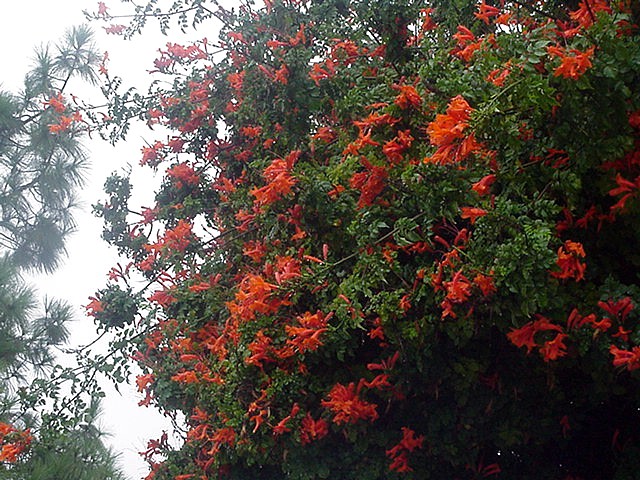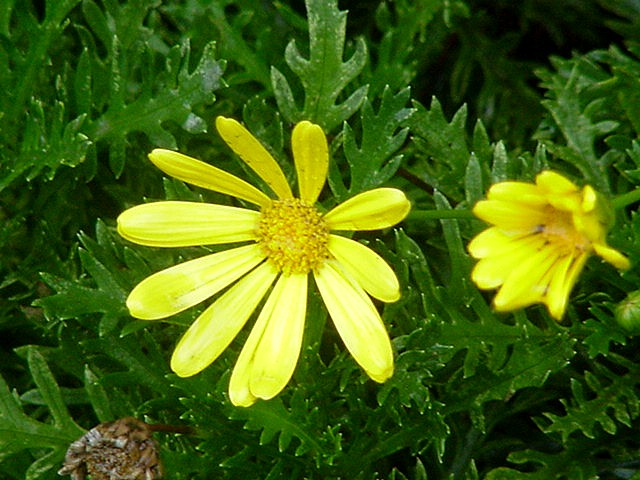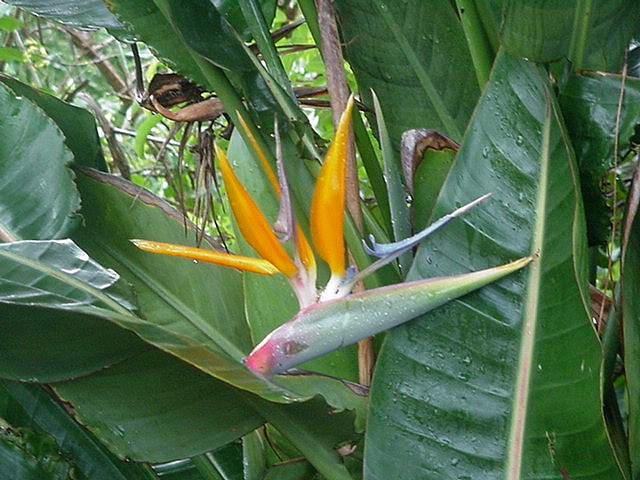 And everyone takes pictures of the Hollywood Sign – but up close the glamour is questionable …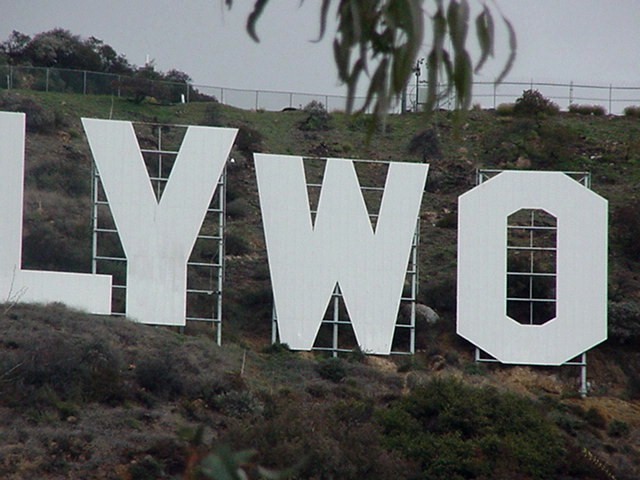 And at home the damp ring-tail doves sit patiently waiting for better weather…