Halloween not in Hollywood
Nicholas here is the new son of my nephew Neal and his wife Michelle. He was born December 20 last year and this is his first Halloween. This photo is from his mother who reports the young lad went to the pumpkin patch with his friends from his "playgroup" and seems to be getting into the whole idea. She also reports Nicholas went on his first pony ride and got to pet a goat and bunny at the petting zoo, but most of all he loved playing in the hay and touching all of the pumpkins. I guess he's a tactile sort of guy, or all kids that young find out about the world mainly through touch. He seems pretty happy.
Note: Here is how he looked Christmas Eve last year – four days old…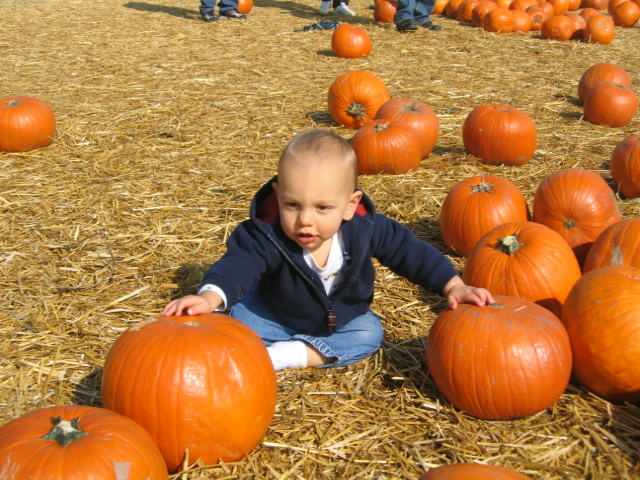 Hollywood Halloween
No pumpkins on Hollywood Boulevard – as these balloons in front of a costume shop will have to do….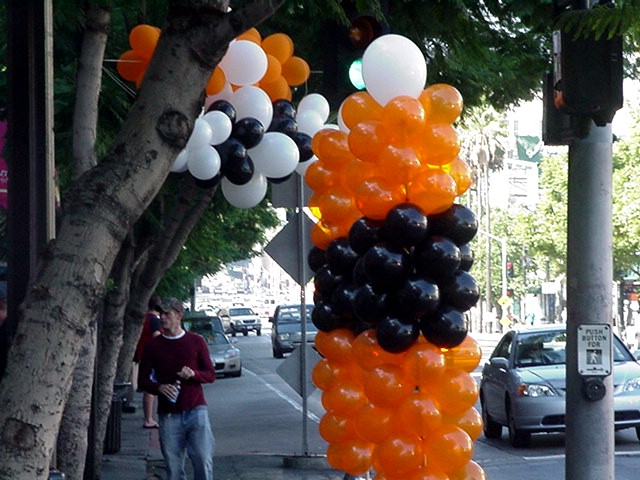 What sort of costumes? Devil or angel and all that sort of thing… The turquoise wig is a nice touch.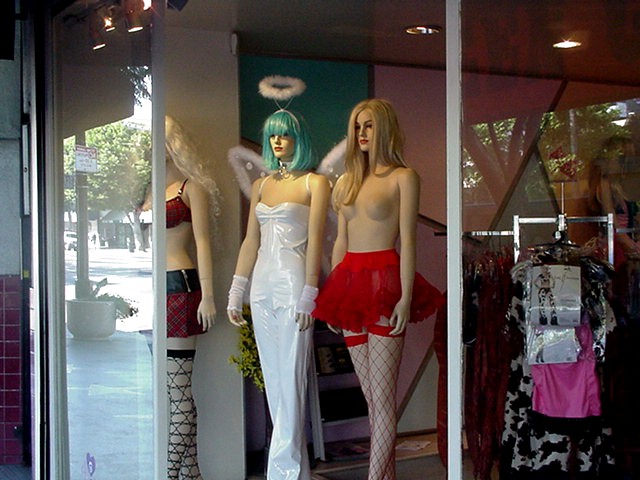 Directly across the street on Hollywood is this haunted apartment building, but it will soon be "luxury condominiums" if you can believe that. There seems to be a lot of work left to do.
Next door? The home of this brand name, appropriate for Halloween…