Note: These are digital photographs I snapped using a Sony Mavica digital still camera (MVC-FD-88) with built-in digital zoom (telephoto). Feel free to use them as you will. If you use any of these photos for commercial purposes I assume you'll discuss that with me. Note: These are actually thumbnail previews. To see a full-size high-resolution version of a particular photograph click on the image. You will see the full image in a separate window.

___________________________________________________
Ah, fading and peeling, in the grimy Hollywood rain…. Defeat on the back window of a Volvo station wagon - how emblematic. Don't you just love melodrama? And remember discussing the sympathetic fallacy in ninth-grade English class?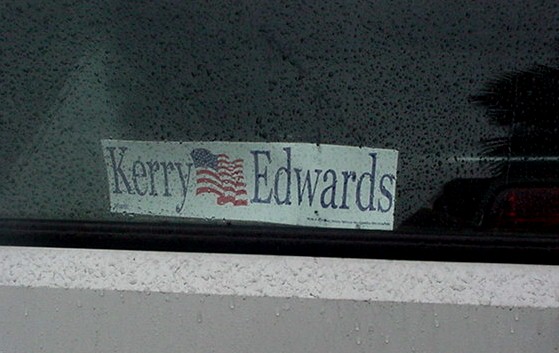 Larry King's home at Sunset and Vine…. Are these folks to blame?
This fellow looks familiar, at the base of the of the CNN tower and in an alley across the street….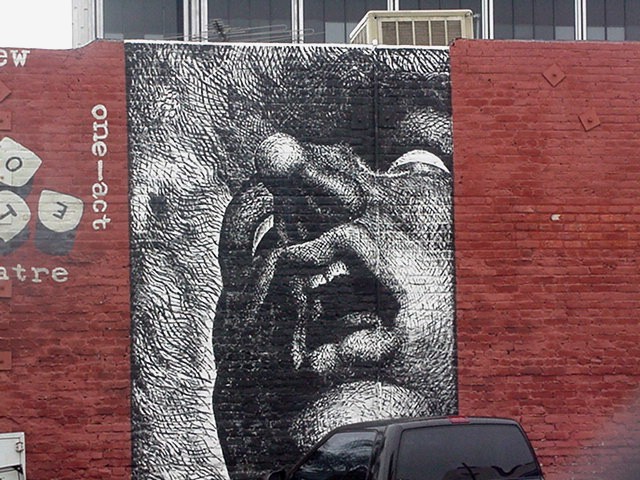 And across the street, Puck's observation from A Midsummer's Night Dream seems appropriate…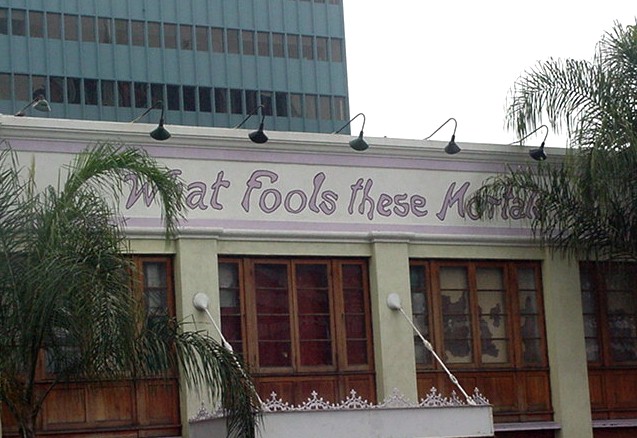 Wasn't Larry supposed to help turn Bush out of office? But Larry said…!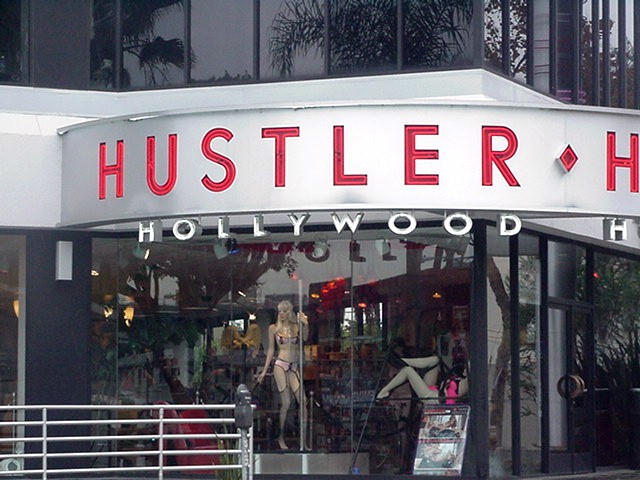 Not vultures in the Sunday morning rain, just pigeons….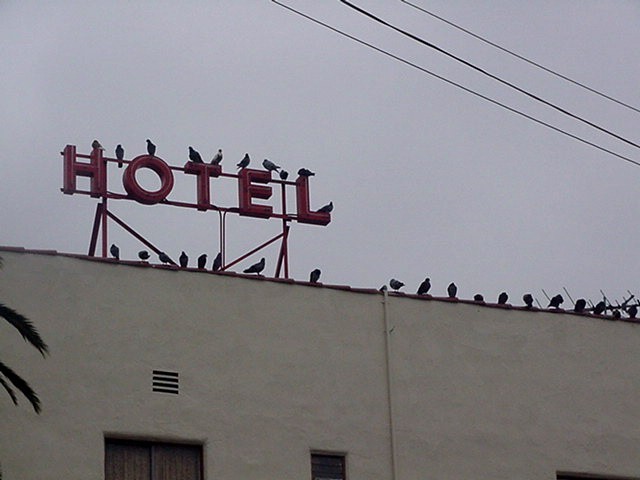 The symbol of the winner, triumphant…