The new Just Above Sunset staff car….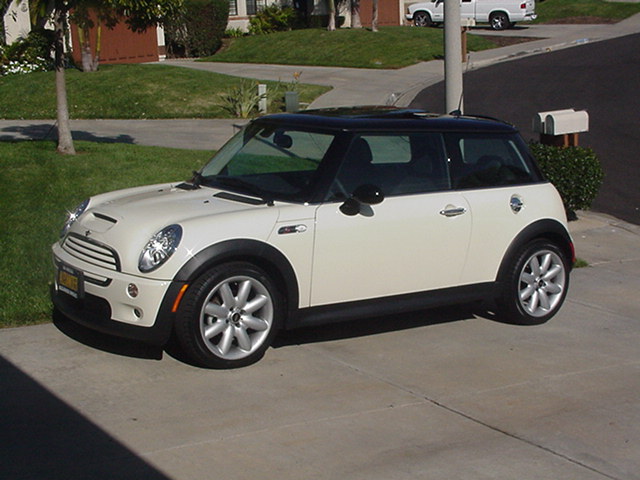 And you see it comes with a pipe rack…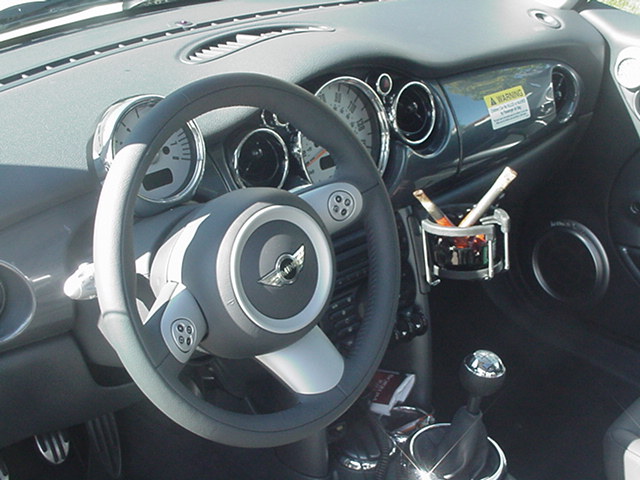 Of course, next my nephew's new "car" we see a contrast…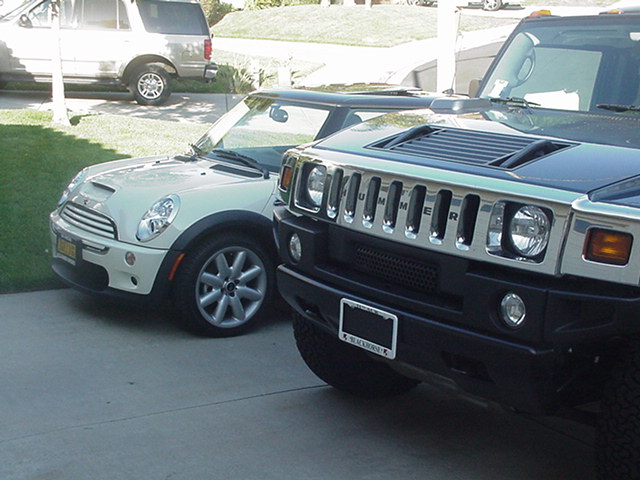 On Sunset Strip, directly above the Whiskey-A-Go-Go, a surreal pit crew to keep any car running…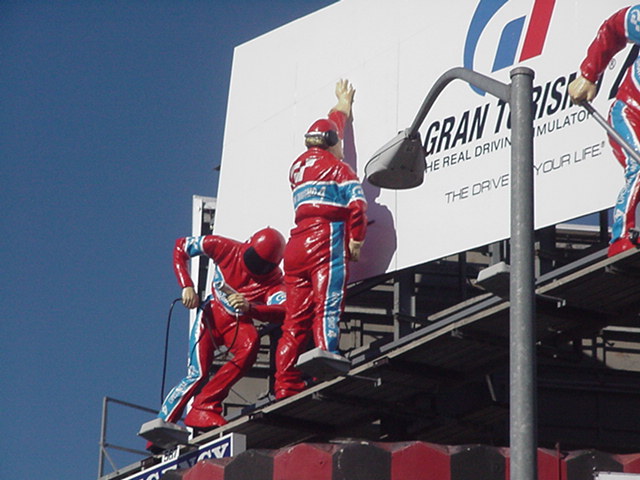 Down on Wilshire in a showroom, a yellow Lamborghini, should you have a quarter million to spare.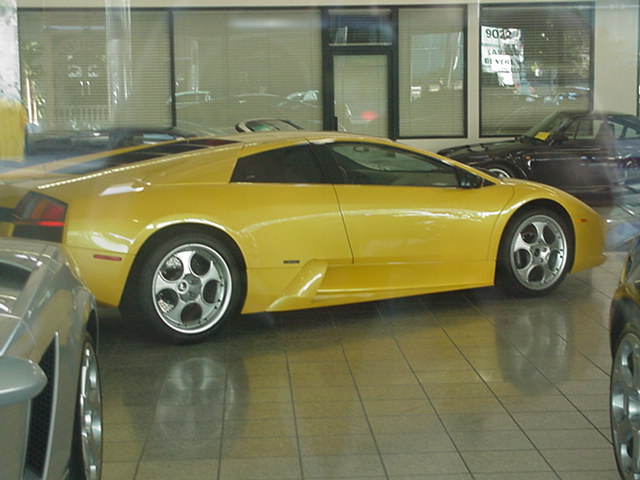 And did you know Lamborghini used to make an SUV? Here's one. Well, the company started out making tractors and farm equipment.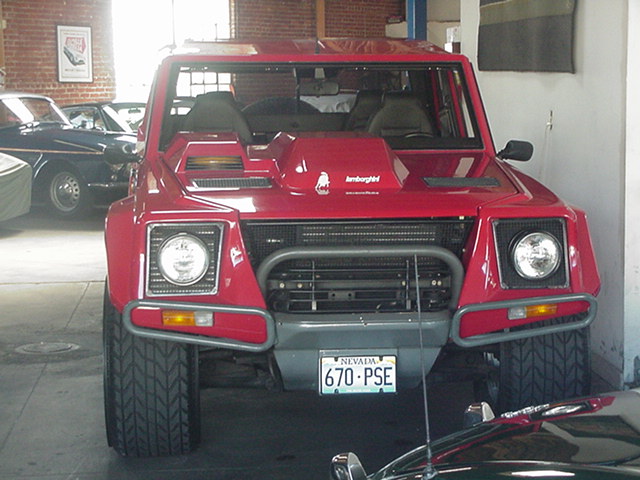 British stuff on Santa Monica Boulevard… a caged cat, another Jaguar classic, and a Rolls, slightly used if you'd like…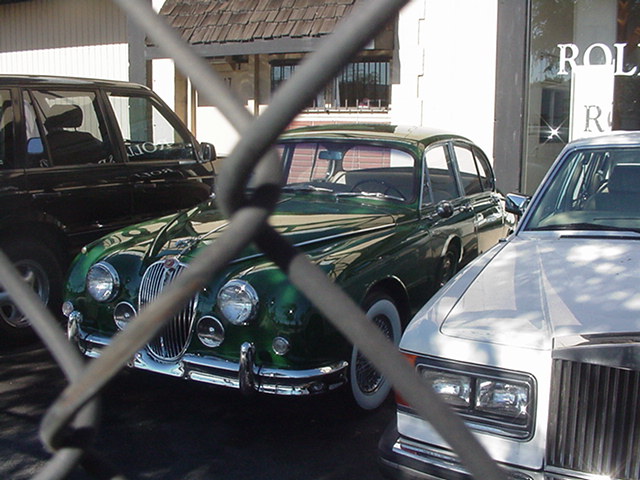 Los Angeles? Lots of odd cars…