Just Above Sunset has a new camera, a Nikon D-70 with fancy lenses and filters and a thick instruction manual. It may be a few weeks before weeks before anything amazing comes from it. So far everything is set on automatic. But here are some preliminary shots.
Sunset Strip – looking at visual details on a rainy Sunday morning….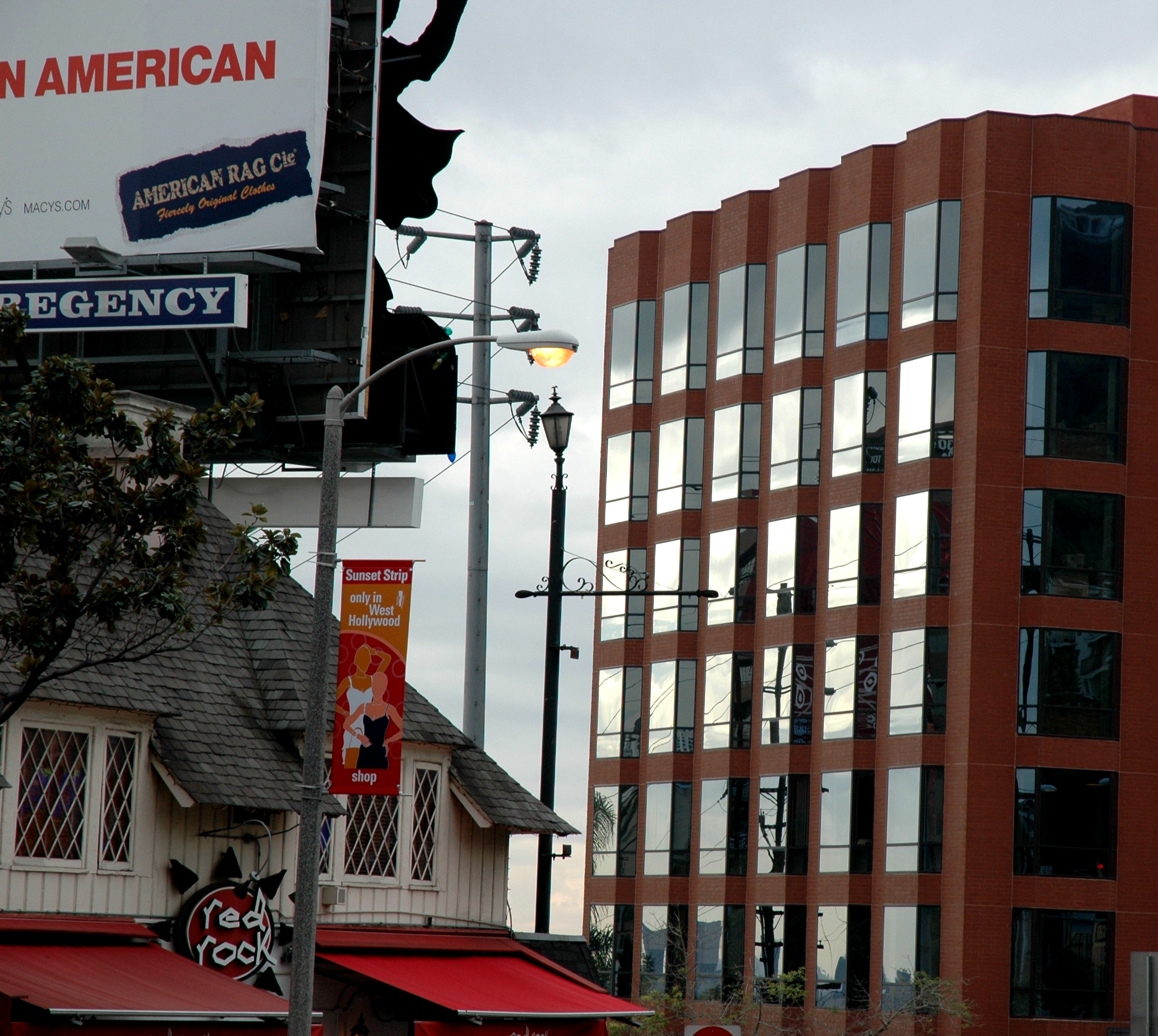 Dueling billboards – the History Channel suggesting you will like their new show on the French Revolution, and precisely across the street, a riposte (that's a French word, of course).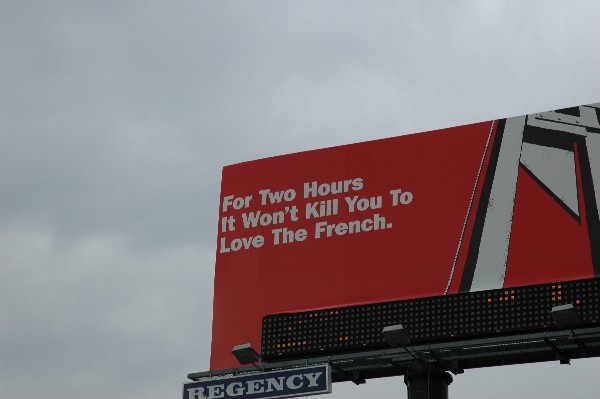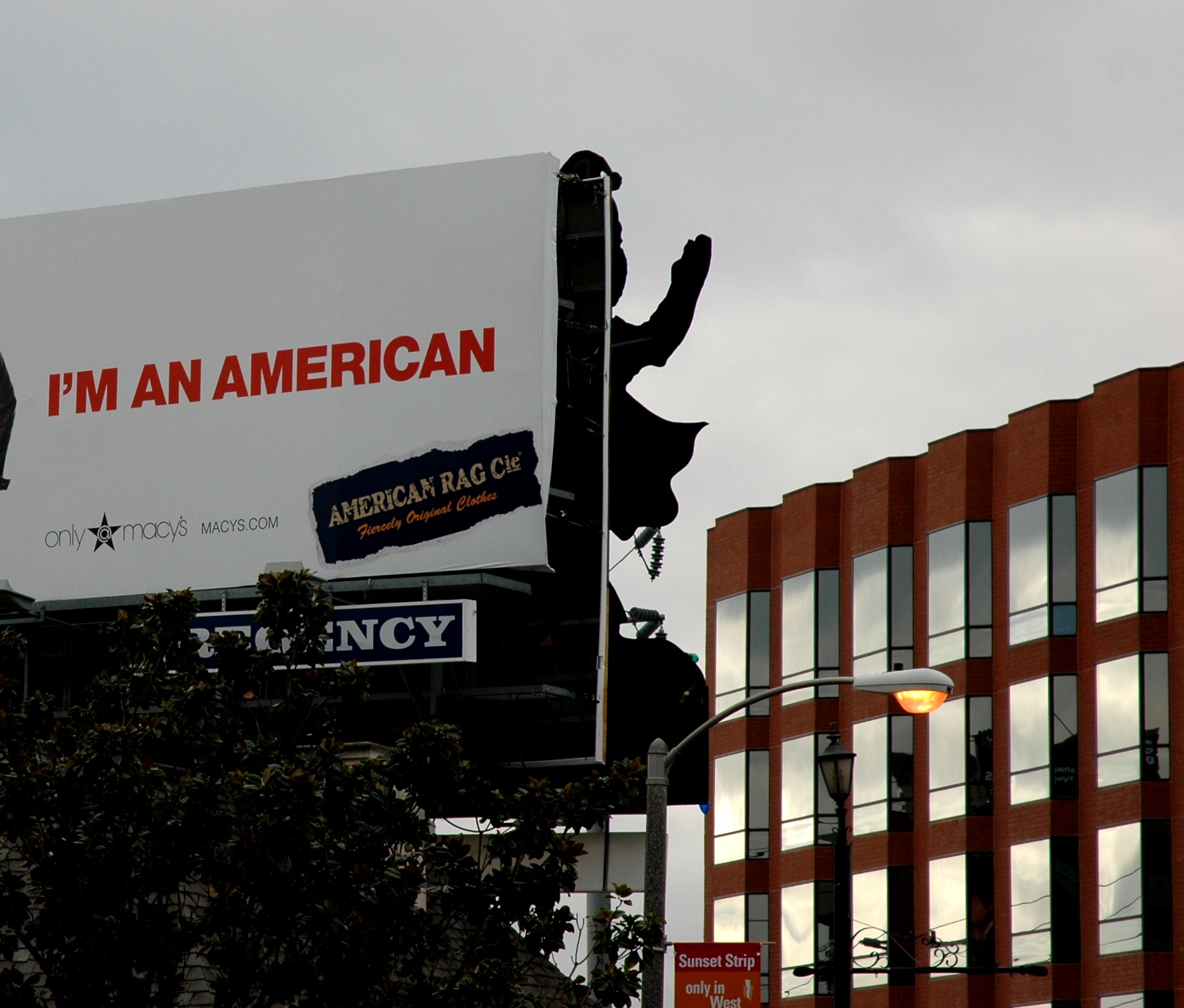 The end – one sad light pole that needs attention now that the New Year has begun…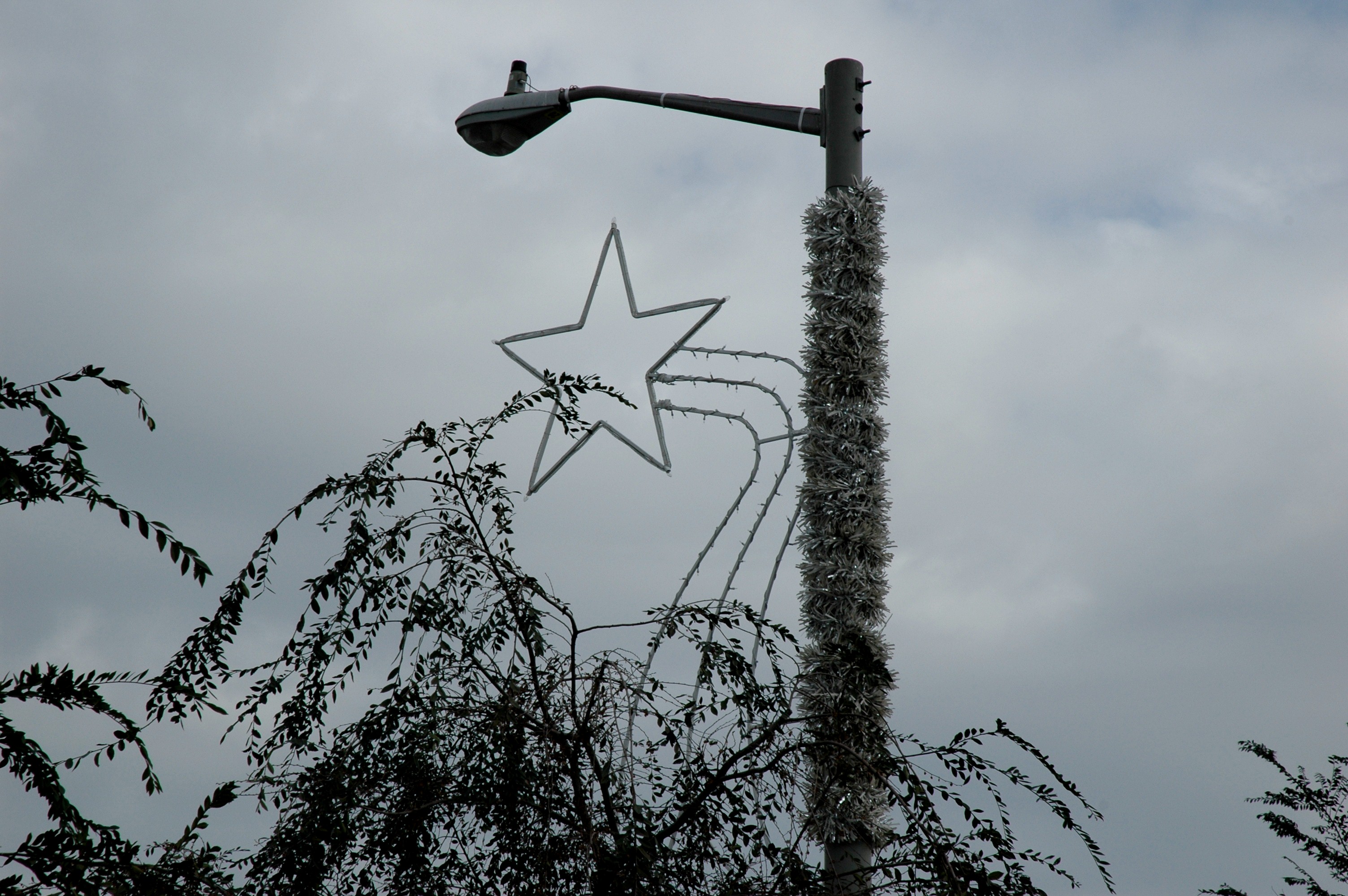 A close-up … the new camera can do that. Lots of pixels. Harriet likes to show off.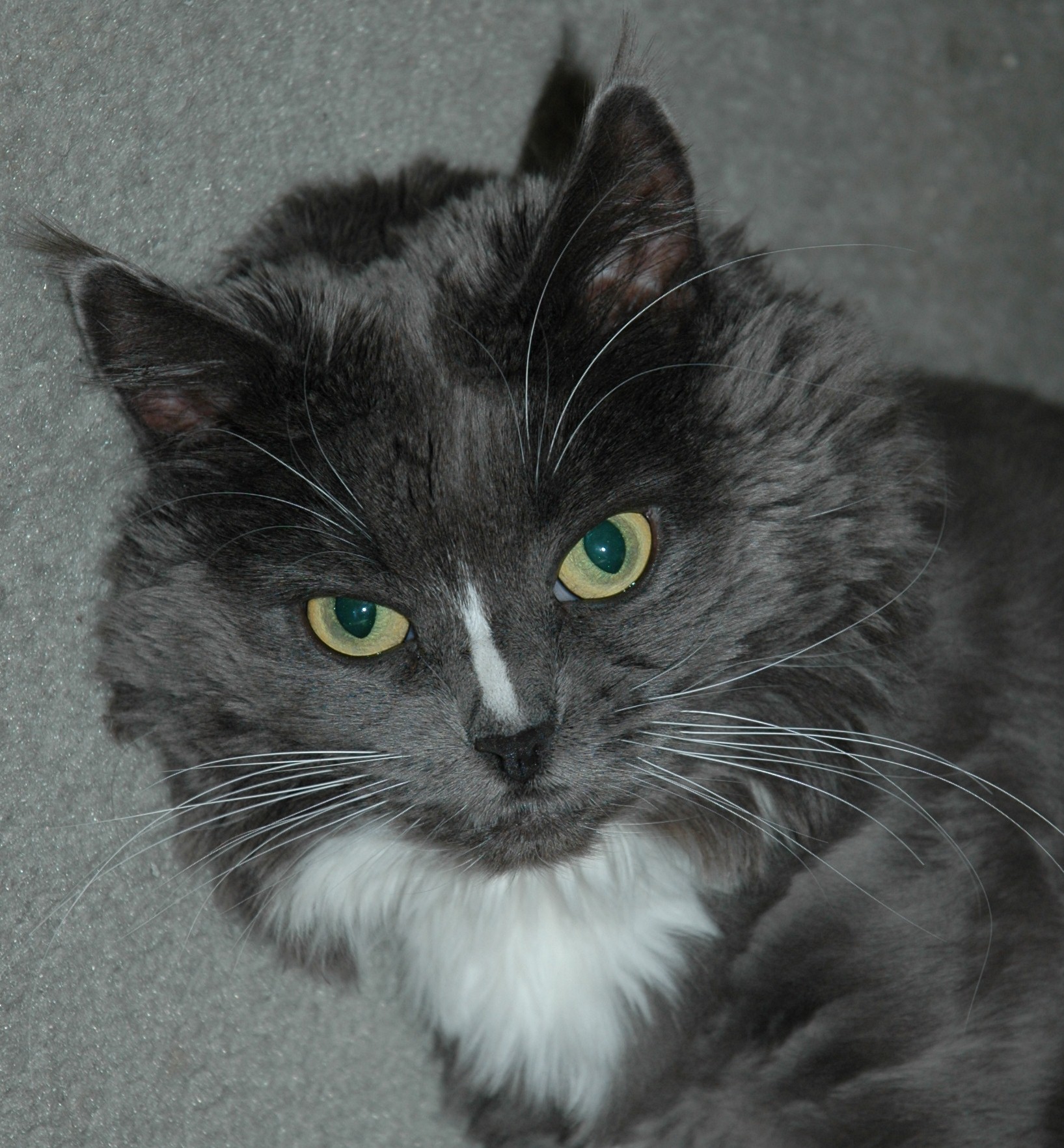 Here 'tis…