Sony Mavica digital still camera (MVC-FD-88)

Nikon D70 – lens AF-5 Nikor 18-70mm 1:35-4.5G ED or AF Nikor 70-300mm telephoto

If you use any of these photos for commercial purposes I assume you'll discuss that with me. Note: To see the actual-size high-resolution version of a particular photograph click on the image. You will see the full image in a separate window

________________
Rain in Los Angeles – about ten days of it so far. This Sunday morning (January 9) we hear of flash flood warnings through Tuesday. It has been pouring steadily since mid-day Friday and the streets are flooded. This morning's photo shoot in the Hollywood Hills was aborted – Laurel Canyon is closed. The hillsides are slipping into the streets – and the same with Coldwater Canyon and Beverly Glen.
Here's Laurel Canyon as I waited for the skip loader to move the trees and rocks out of the road.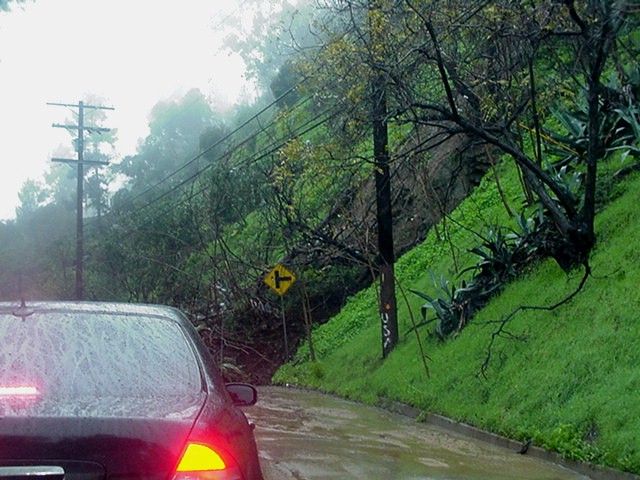 So I came home – rain on the office window…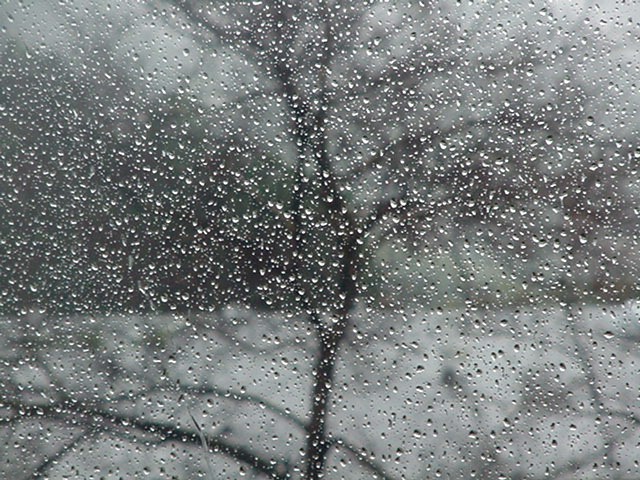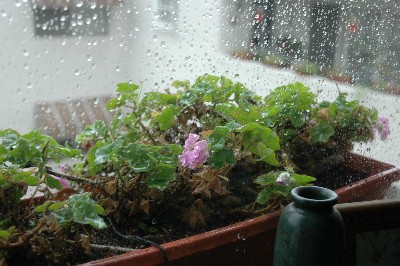 And rain on the roof…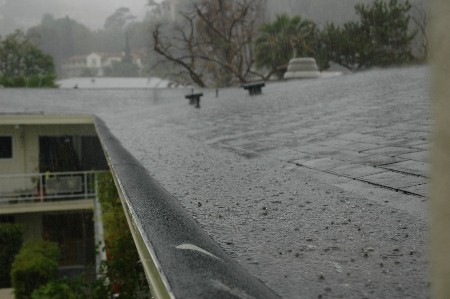 The fancy houses up the hill disappear in the fog and rain, of course….
And the lone palm outside the front door stands watch.