If you use any of these photos for commercial purposes I assume you'll discuss that with me. Note: To see an actual-size high-resolution version of a particular photograph, click on the image. You will see the full image in a separate window. These were shot with a Nikon D70 – lens AF-5 Nikor 18-70mm 1:35-4.5G ED or AF Nikor 70-300mm telephoto.
__________________________________
From my window, snow in the mountains behind Griffith Park Observatory – the result of the storm, on a sunny, seventy-five degree Saturday…

From up on Mulholland Drive you can see all the way out to Catalina Island – the storms cleared the air.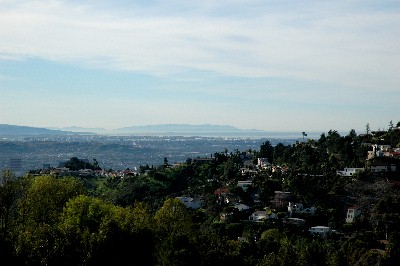 And the city is all clean on Sunday morning…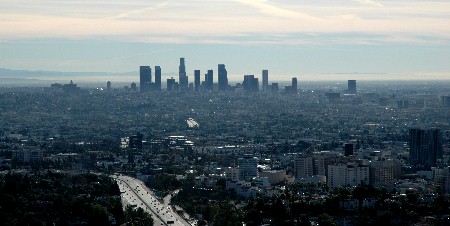 Griffith Park Observatory from up on Mulholland Drive – with Saddleback Mountain down in Orange County…

And the Hollywood Sign is all squeaky clean too…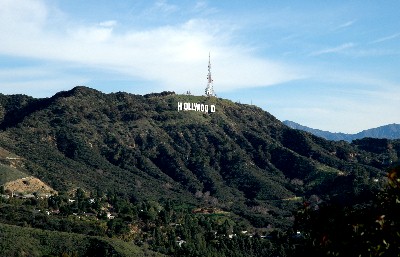 The Los Angeles Times reported this on the 10th – just over the hill from here.
On Laurel Canyon Boulevard, three people were safe after their 5,000-square-foot house collapsed, apparently the result of a mudslide. An unidentified motorist helped the father pull his 5-year-old daughter out of the debris, authorities said. Firefighters rescued the man's 10-year-son. The family was hospitalized with minor injuries.
And six days later? Just another day in paradise….