If you use any of these photos for commercial purposes I assume you'll discuss that with me. Note: To see an actual-size high-resolution version of a particular photograph, click on the image. You will see the full image in a separate window. These were shot with a Nikon D70 – lens AF-5 Nikor 18-70mm 1:35-4.5G ED or AF Nikor 70-300mm telephoto.
__________________________________
Last Sunday was a tour of faux French chateaus in Hollywood, and comments on famous folks who lived in those. The morning was ridiculously fine – in the seventies, so clear you could see forever, with an impossibly blue sky. The whole week was like that. Then late last night the wind shifted and a thick marine layer rolled in off the cold Pacific – and there was drizzle at dawn. All day the ceiling will be dark and low, with showers off and on. February in Los Angeles looks like this –
Honeysuckle in bloom one block north of Hollywood Boulevard…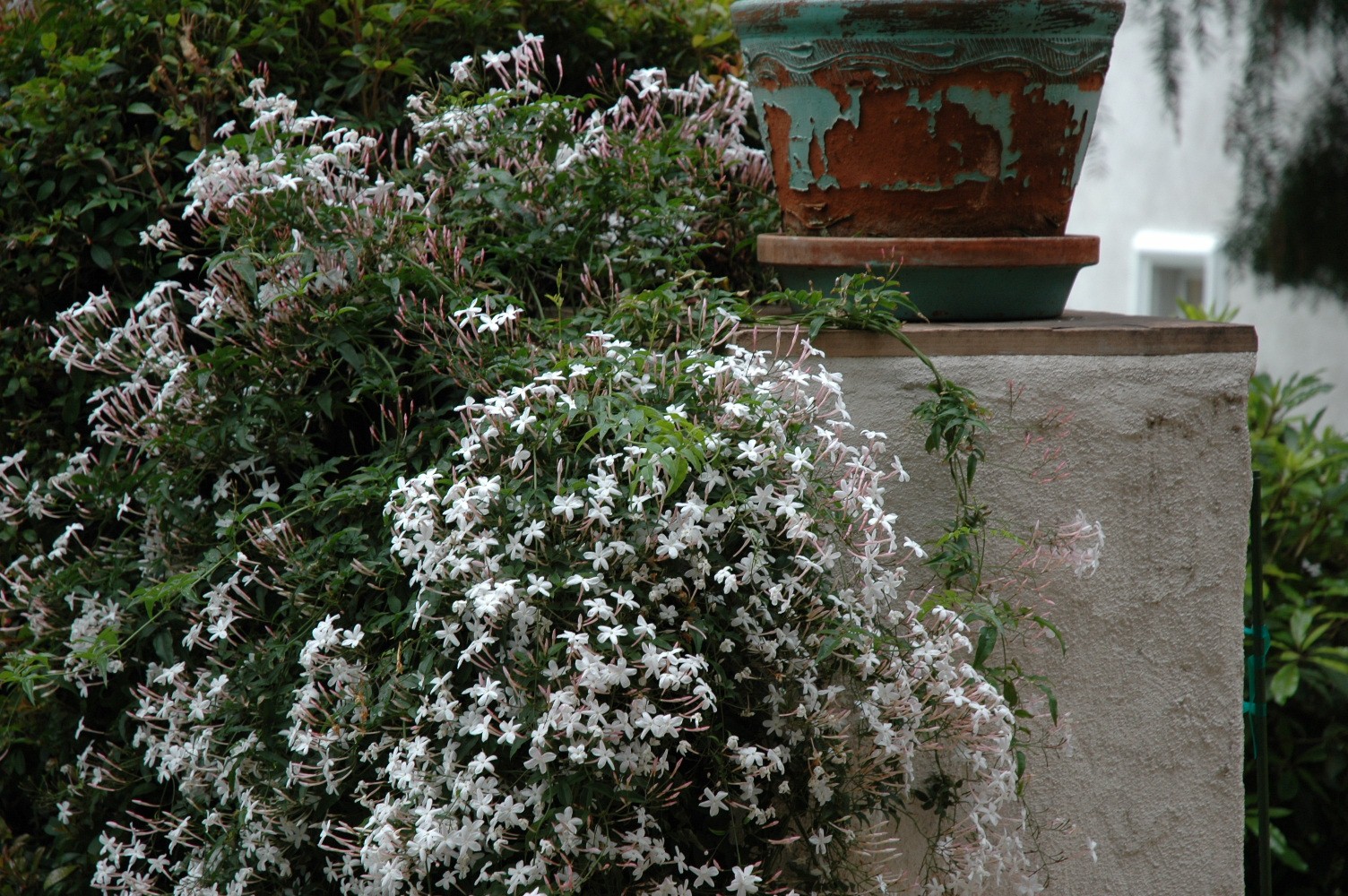 And dark lavender tree in bloom just off Nichols Canyon in the Hollywood Hills…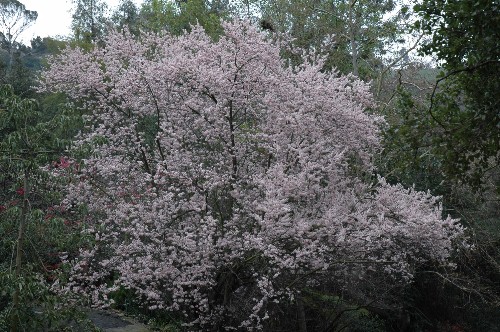 What else on Orange Avenue just down the street from here?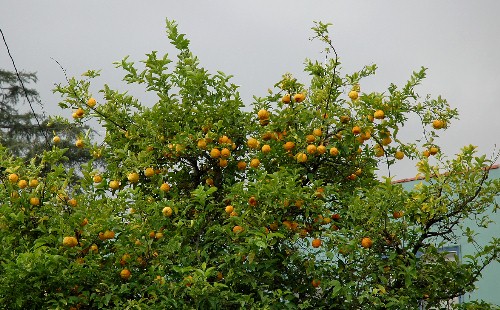 This is moody, but I really hate pink….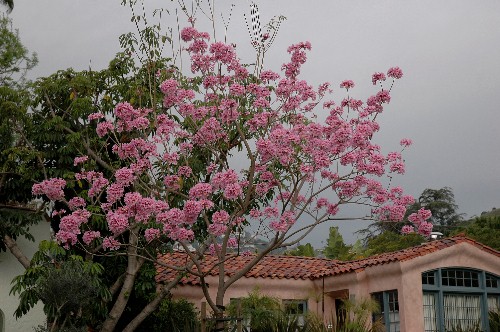 Look up! This tree becomes a map of the Los Angeles freeway system!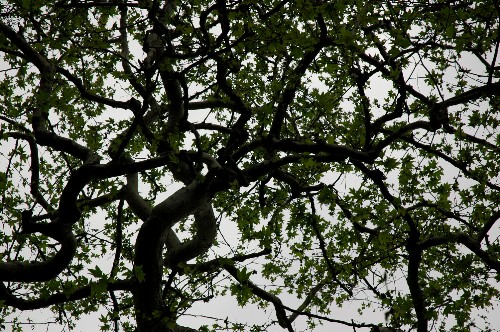 But this is Hollywood – and Sunday morning this Lamborghini, with a license plate on the back the reads LOUD V12, was parked on Sunset Boulevard in front of the Actor's Studio where this is playing.