I do recommend you visit the weekly photo magazine Left Bank Lens from Paris. The photographer, Don Smith, has been trading email with me all week. A lot of this has been technical – he knows the Nikon D70 and I am just getting the hang of using it. And we chat, electronically, about web design and photo editing software. This is of little consequence to the readers of Just Above Sunset, of course.
But his photos of Paris are amazing. Below is a sampling – and I strongly suggest you subscribe. Every week you'll get six new images directly from Paris, shot by a professional photographer with over thirty years experience – and a fellow who actually lives in Paris. That means you'll get twenty-four new images each month, directly from Paris. For those of us who have been there repeatedly and only get back occasionally, this is good deal.
______________
Well the first is not Paris, actually. Imagine you're in a region called Gers - think fois gras and Armagnac and you get the idea. You're at the Marche au Gras (market of fat) and looking at this fellow who has just sold his last two live roosters. This fellow is so… French?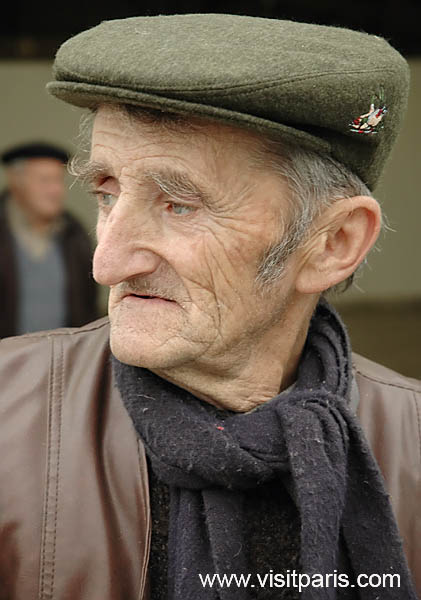 This is more like it – on the left bank an artist painting a painting at Musée d'Orsay. This so… French!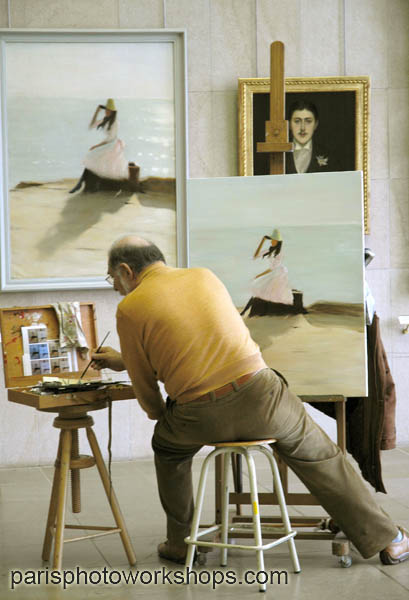 And the Jardin des Tuileries in the middle of winter. One December a few years ago, in the middle of a long walk back from the big stores up on boulevard Haussmann back to my hotel across the street from Les Deux Magots, laden with Christmas gifts for friends and family back here in Los Angeles, I plopped down in one of these chairs and lit a pipe. Maybe one of these very chairs. A bad idea in the late afternoon dank cold. I quickly found a café and got a double espresso. What was I thinking? But Don's photo is spot on.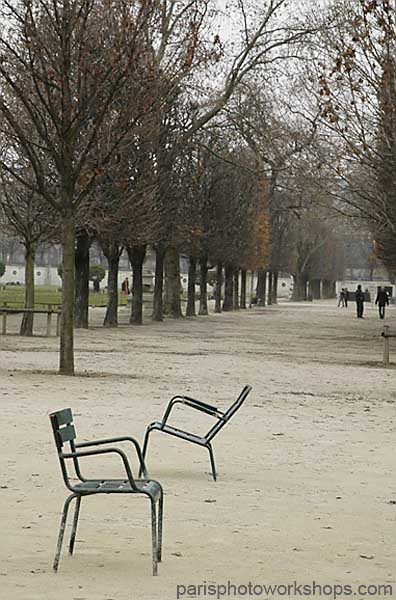 This requires no comment – but Don adds, "I'm always scouting new locations to bring workshop people to. Unfortunately this building is out of the way and off the beaten path." Drat. He did this with the same Nikon I have? It's wonderful.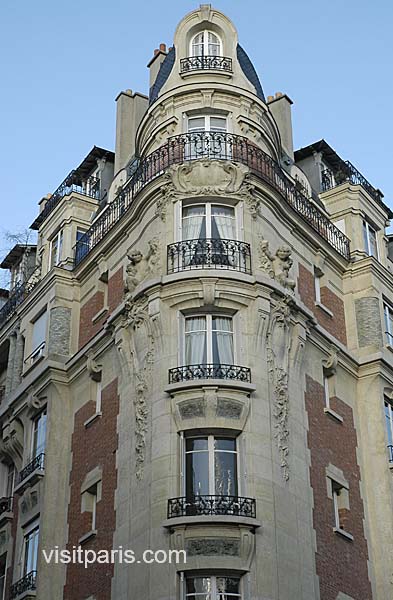 Not that I care, but maybe other readers do, Paris is still the fashion place – so Don noticed these boots. I'm an old guy, and my second ex-wife, the former model, is long gone. But such things, like these boots, do matter do some people. Great photo, but a different world. I don't get it. But perhaps one should just hang out in this old café – which looks like a good place for cheap cognac, black coffee, endless cigarettes and bitter talk about existence.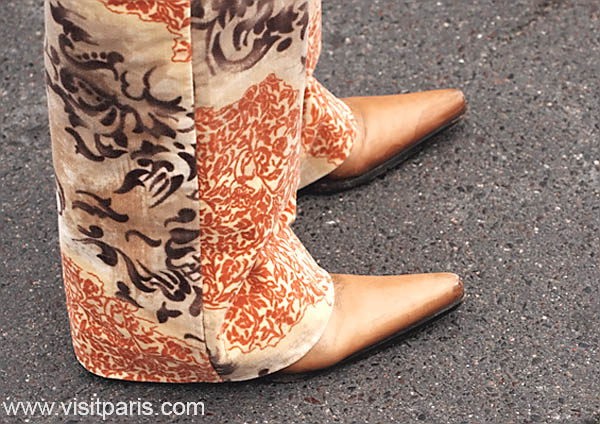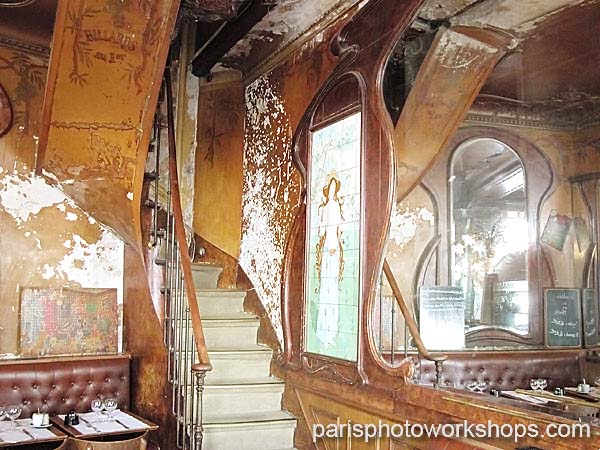 But Paris is also the food place – so how about some cheese, and chocolate! Amazing.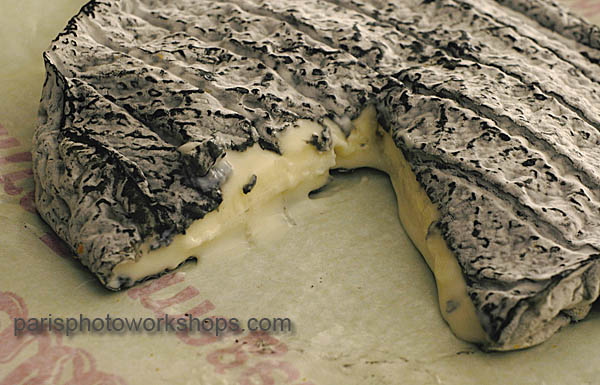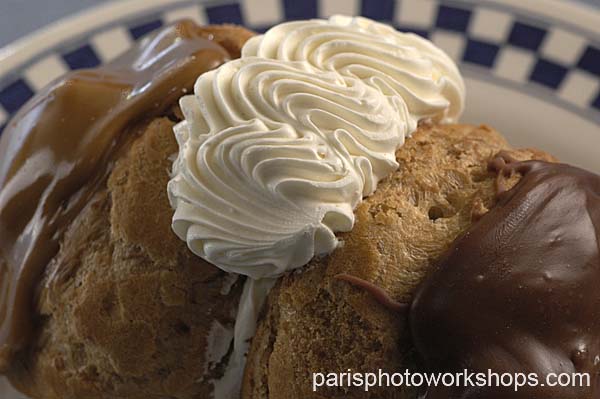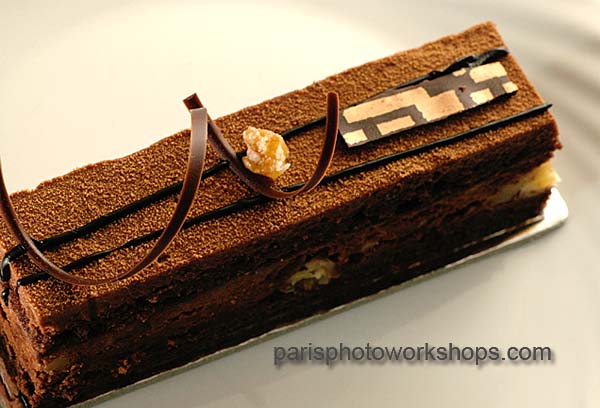 Well, this bored fellow might want you to buy antiques. Stopping in a few of these places over the years I find myself drawn to old, framed maps. So this fellow would be disappointed.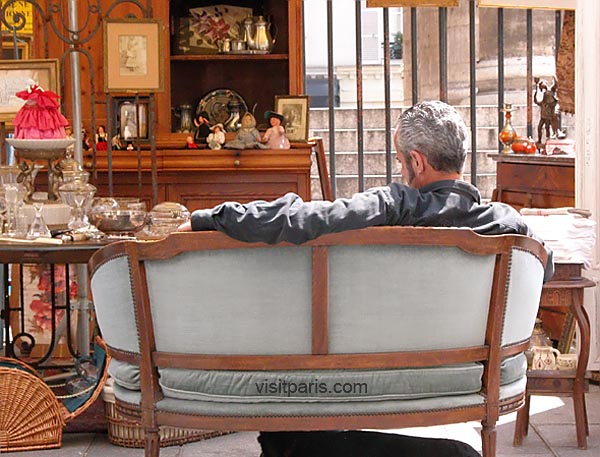 Oh, there are many, many more. Visit the weekly photo magazine Left Bank Lens from Paris. Explore. The pet cemetery is spooky, and amazing.
More to follow.