These shots, arriving here Memorial Day weekend, were taken by our friend the Wall Street attorney while he was at some meetings in Washington, DC early in March this year – but they do seem appropriate now.
Setting the scene? Protestors at the White House – and yes, the sign on the right reads "Ban All Nuclear Weapons or Have a Nice Doomsday." You can still say what you want.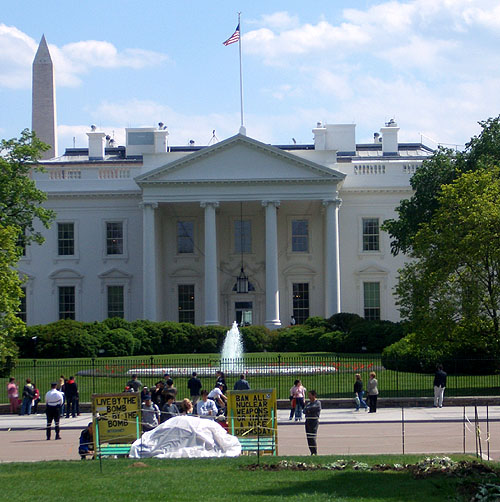 Here's the crew that tells us who said what – the White House press folks setting up.
But let's get serious – as this is Memorial Day –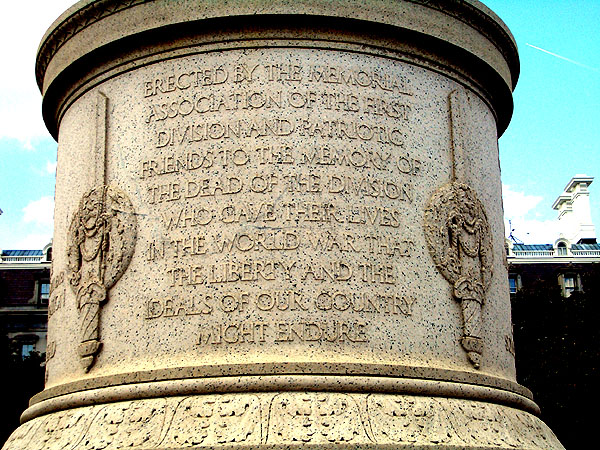 The new World War II Memorial facing the Lincoln Monument...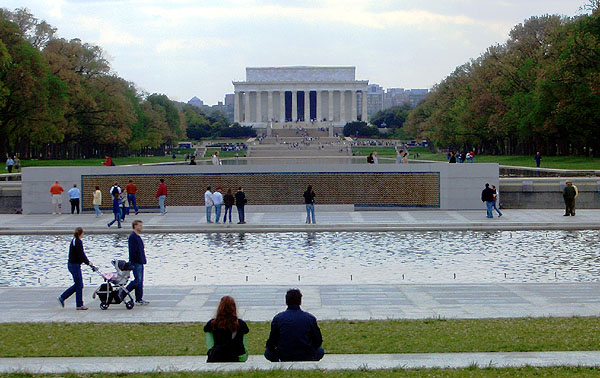 Lady Liberty there…

George Marshall there… And our friend's comment? "General George Marshall was partially correct, wasn't he?"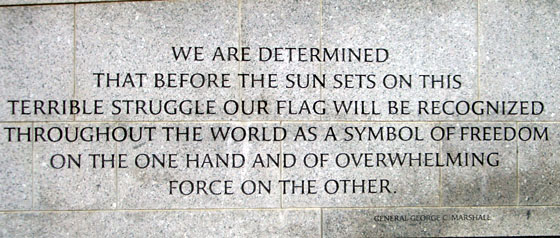 Our friend's father was a bombardier in a B-24 in Europe in that war. He told me while I saw Avignon from the ground a few years ago, in the war he saw it through a Norton bombsight. I got the better deal. This is for him.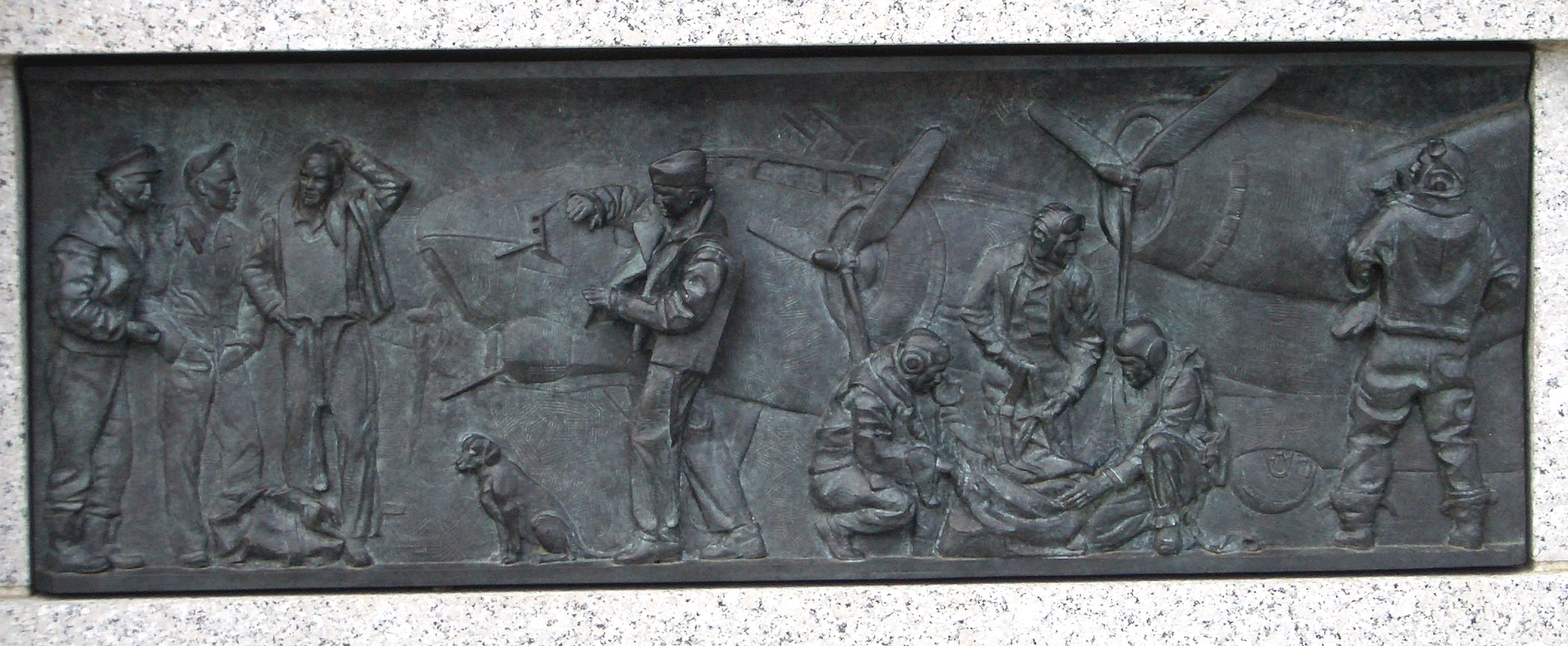 Remember George Washington?