Do visit the weekly photo magazine Left Bank Lens from Paris. The photographer, Don Smith, this week offers these.
Signs and symbols.
As we all know, the Symbolist movement flourished from 1886 to 1905 – and there was this preoccupation with death, dreams, evil, decadence, femmes fatales, the occult and all sorts of odd things – and it sort of led to later movements - Art Nouveau, Expressionism, and Surrealism.
Symbolism today? Don's shots got me thinking…
An old garage – and Don says the number now doesn't answer –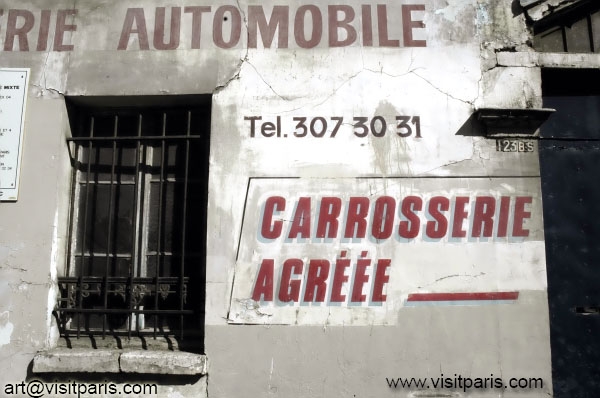 Someone with a sense of humor – and if your French isn't up to it - "If you want my space, take my handicap." Cool. But what is that Lions symbol doing there?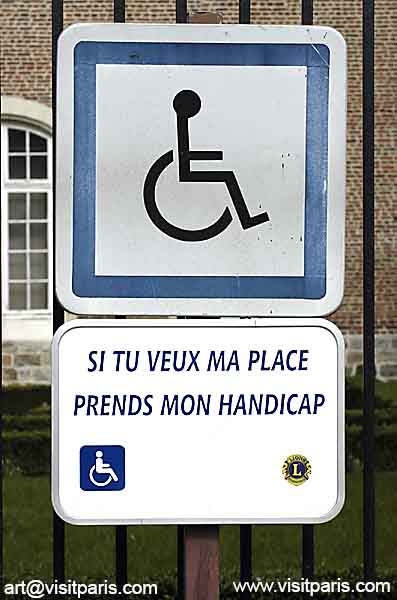 From a busy shopping area in Paris, a sticker on a drain pipe, with detail for all sorts of musing about European political history –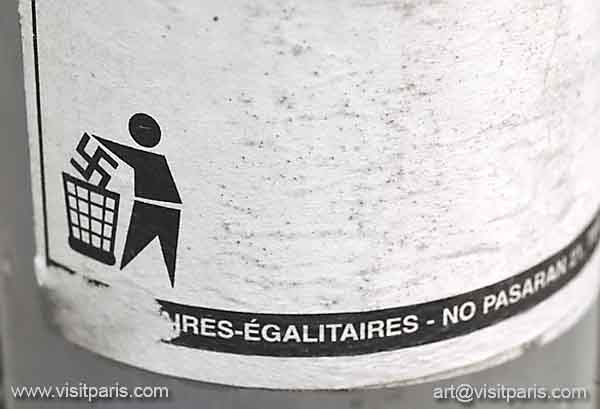 This is just fine! An old electrical substation –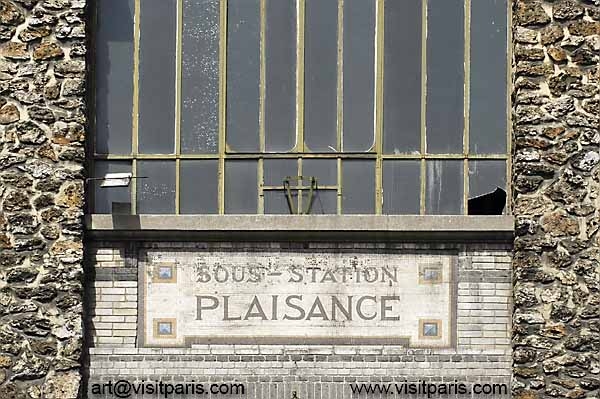 Urban decay? What holds Paris together these days?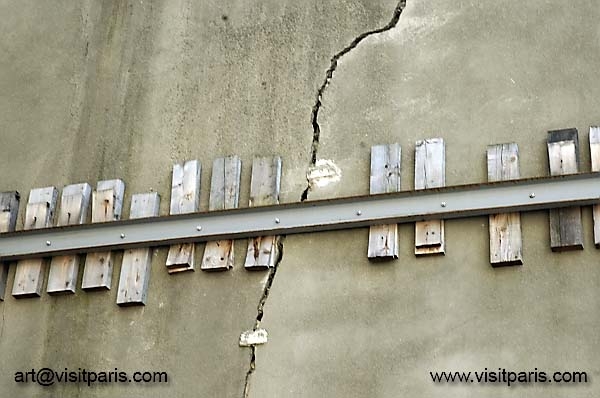 Don and I agree that someone with a can of white spray paint made the right gesture, especially with the door handles as they were.