Do visit the weekly photo magazine
Left Bank Lens
from Paris. The photographer, Don Smith, this week offers these. And although Hollywood is just fine, it's far too easy to miss Paris – and a building like this with those magnificent round balconies you sometimes see.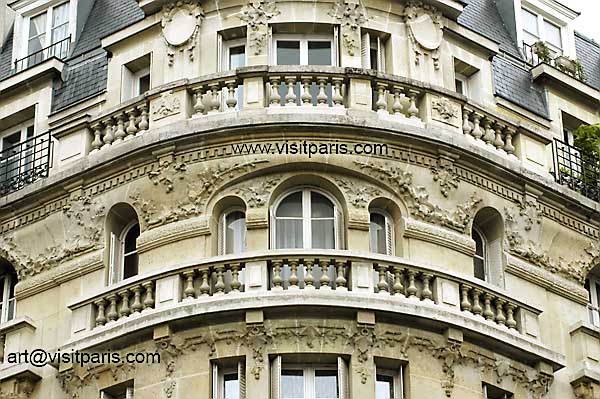 Don notes the sign with a red boot, just above a one-story shoe repair shop. He says this apartment building may be the thinnest one he's come upon so far, but he'll keep looking just in case. Ah, readers, you thought the
French Paradox
concerned how French women stayed so elegant and thin, given the richness of French food. Now
this
is thin.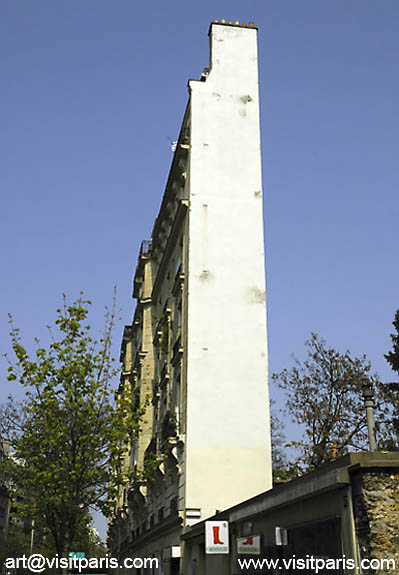 Amazing tile work and mosaics – and Don says while this looks expensive this is, so to speak, on the wrong side of the tracks. Perhaps next week we'll get context – the neighborhood.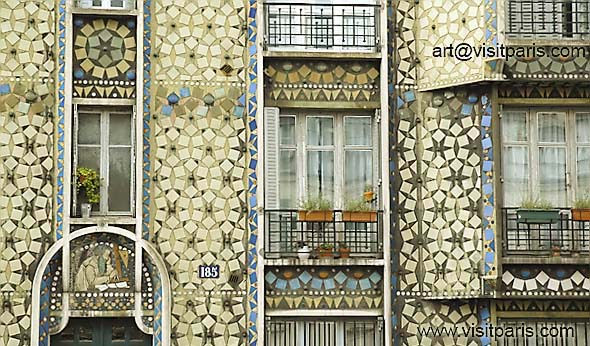 "A truly rare thing to see these days, a street sweeper's broom made from twigs. Today they all seem to be made of bright green plastic and I'm told they really don't think they're as efficient as real wood. Well, this one gent knew what he was doing and just keep on doing it."
Ah, I remember those guys in green rubber suits – or something like vinyl – with their green plastic brooms. Early morning, rue Bonaparte, water running down the gutter, sweeping just after dawn. But there
are
traditionalists!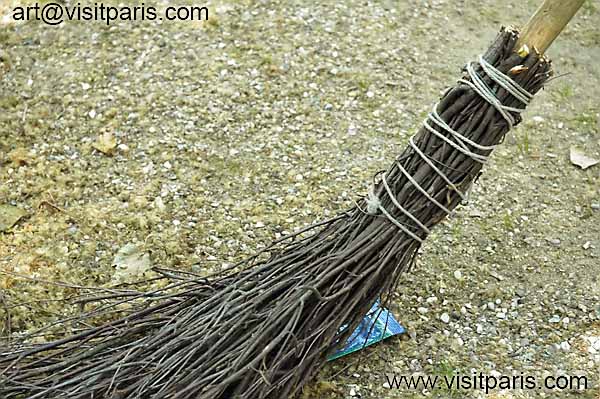 I think this is Don reminding me Hollywood wasn't first in the film business.