Elsewhere this week Ric reports on the big event this week in Paris – see Paris News: Cruise, Holmes, Dump Cruz and Klein, Climb Eiffel
But to see what the week there was like?
"None of these go with exciting Cruise story and I don't - um, maybe I should - no - no photo of Tour Eiffel with circle around summit with text, 'Cruise proposed here, a bit beyond range of our paparazzi apparatus. Good luck, Katie!'"
"At the Parc Andre Citroen on a warm, warm Saturday afternoon –"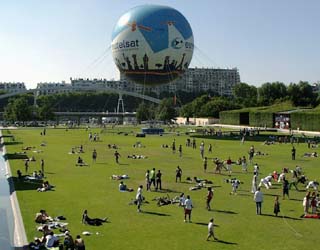 "Stone repair to Pont Neuf ..."
"Another bright and hot day in Paris, on the '50-cent Tour' - Olympic rings (?) on the Opera steps, art fans frying at Cafe Marly, the desert of the Cour Napoleon. From Wednesday, 8 June 2005 – "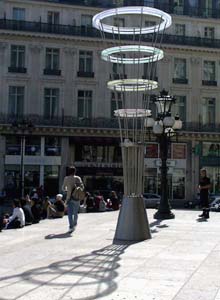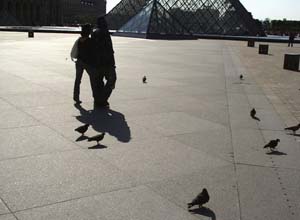 Ah…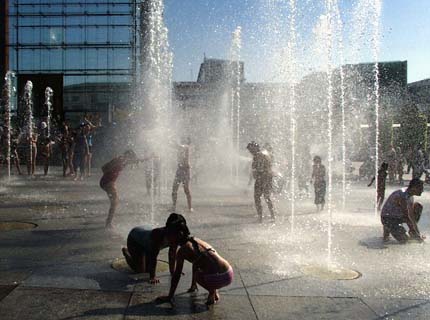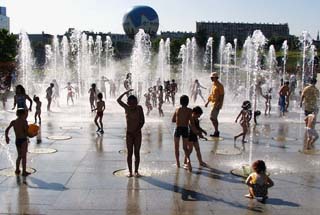 Photos and Text Copyright © 2005 – Ric Erickson, MetropoleParis
Copyright © 2003, 2004, 2005, 2006 - Alan M. Pavlik
_______________________________________________
The inclusion of any text from others is quotation
for the purpose of illustration and commentary,
as permitted by the fair use doctrine of U.S. copyright law.
See the
Details
page for the relevant citation.
This issue updated and published on...
Paris readers add nine hours....
________