Elsewhere in this issue you will find a discussion of this year's Fête de la Musique in Paris, which, oddly enough, coincided with the one-hundredth anniversary of the birth of Jean-Paul Sartre. Ric Erickson offers an on-the-scene report from the streets. Here, Don Smith, a professional photographer in Paris who runs workshops there and produces weekly photo magazine Left Bank Lens offers us an array of photographs from the event.
Photos and text, Copyright © 2005 – Don Smith, All Rights Reserved
Fête de la Musique
There's a wide variety of music to listen to, from the sedate to the crazy. Guess which direction I chose?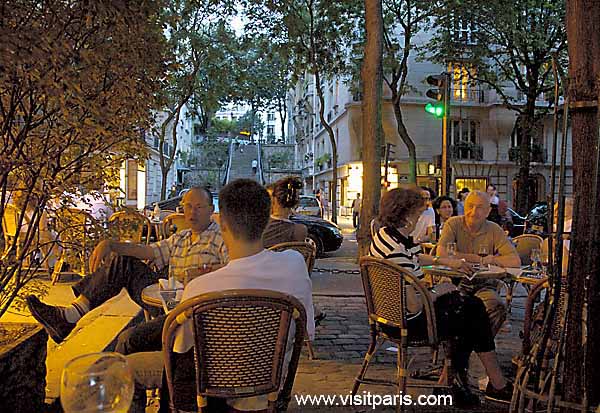 You don't have to go to a formal outdoor concert because you can just enjoy some company at a café and hear a band playing just down the street.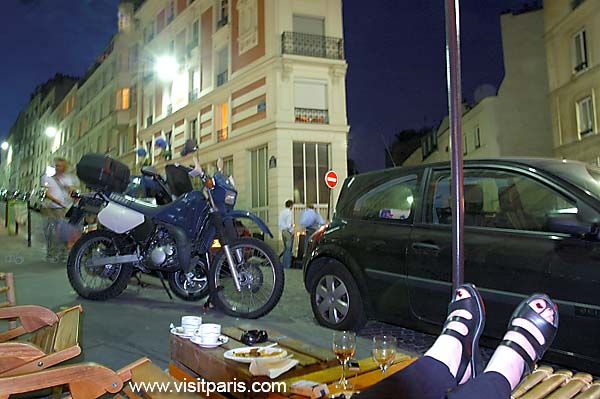 Kick your feet up and relax while listening to a great band just down the rue. There are no crowds but plenty of good music.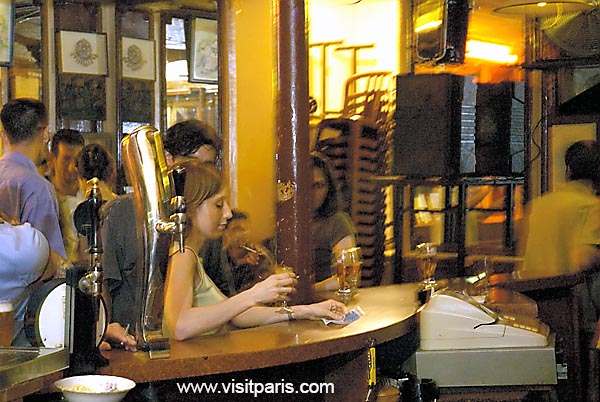 A young lady paying for her drink at a bar that had some good, and loud music.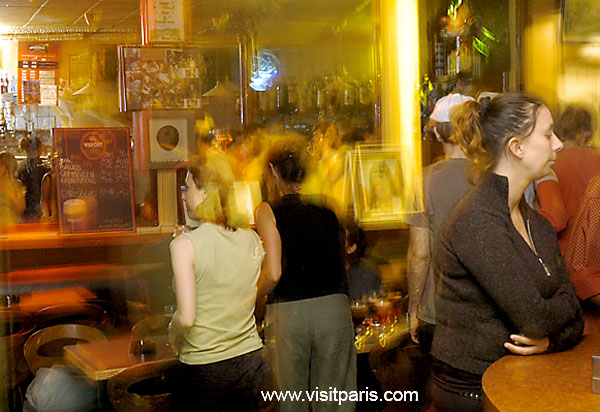 Folks take a break just after dancing their hearts out.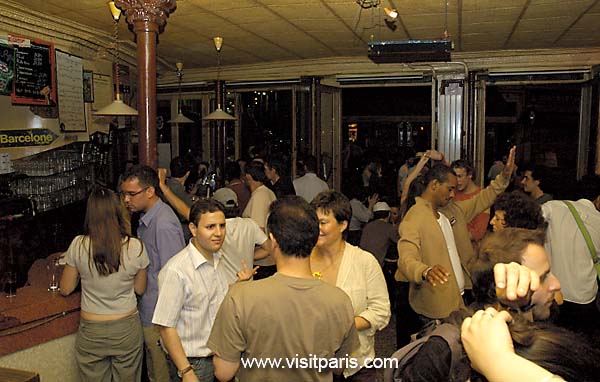 The music starts again and so does everyone else!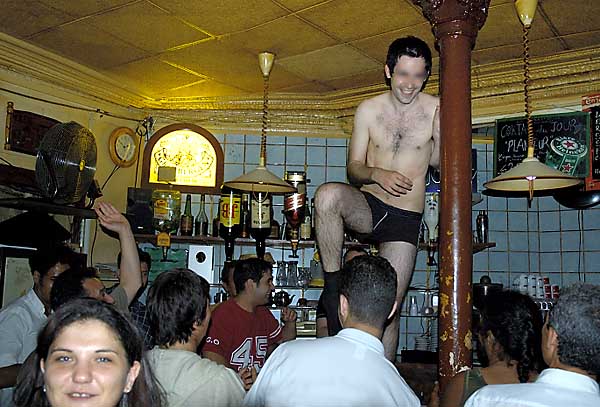 If you jump up on the bar to dance just remember: Don't break any glasses and... leave your skivvies on.