The Eighth Annual Rodeo Drive Annual Concours, June 19, 2005, in Beverly Hills, right in the middle of Rodeo Drive, the swankiest street of shops in the world, was amusing. Below are some shots from a visit there with our columnist Bob Patterson, whose on-the-scene report is here.
What was there?
- Nicolas Cage's 1954 Bentley Fastback
- The Hearst Family's 1960 Jaguar Mark 2 Fastback
- A 1959 Corvette formerly owned by television's Lone Ranger, Clayton Moore
- Wayne Gretzky's 1989 Porsche Speedster Fastback
- Laurence Fishburne's Suzuki Hayabusa motorcycle from the Biker Boyz Fastback (huh?)
- The 1932 Howard Hughes Duesenberg featured in the film The Aviator
- Jean Harlow's 1932 Packard Sport Phaeton
There was much more - old Ferraris from ages ago, Cords, rare one-of-a-kind Bentleys, two old gull-wing Mercedes, a Minerva, a Cadillac V16 monster from the thirties and so on and so forth.
Here are just a few shots – and you will find the full fifty-seven shot collection in an album here.
NOTE: If you use any of these photos for commercial purposes I assume you'll discuss that with me. There is a copyright notice at the bottom of this page, of course. These were shot with a Nikon D70 – lens AF-5 Nikor 18-70mm 1:35-4.5G ED. They were modified for web posting using Adobe Photoshop 7.0
The Hispano-Suiza Stork - In 1919 the Hispano-Suiza company decided to use a stork as its symbol, the emblem used by French ace Georges Guynemer, who flew an Hispano-Suiza-powered Spad VIII.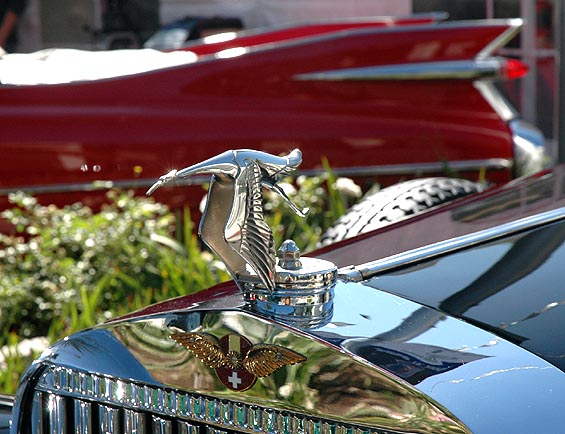 A 1938 Peugeot Darl'Mat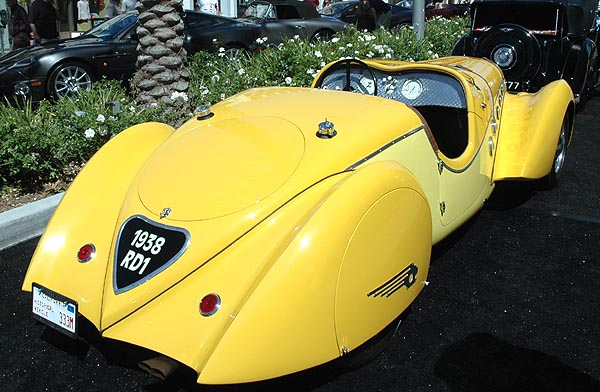 1936 Stout-Scarab Rear Engine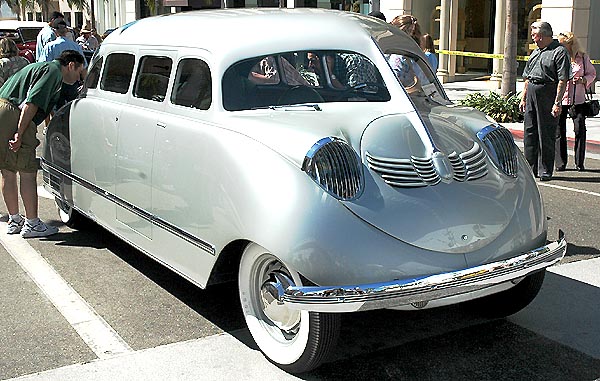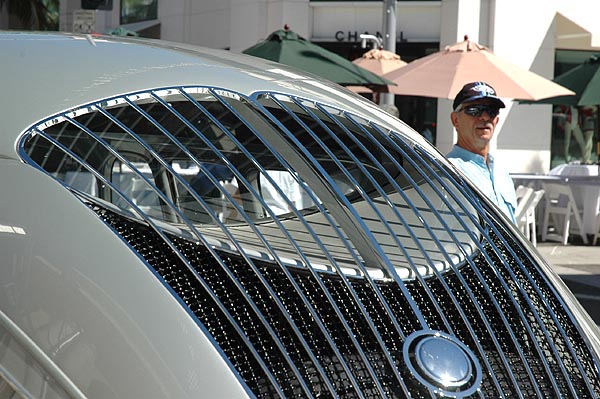 1937 Cord Phaeton 812 Convertible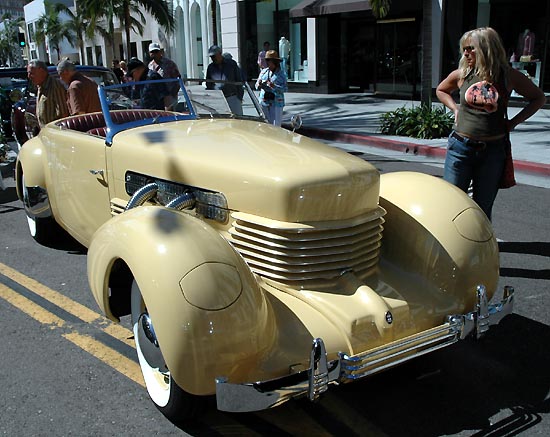 Jean Harlow's 1932 Packard Sport Phaeton has authentic plates…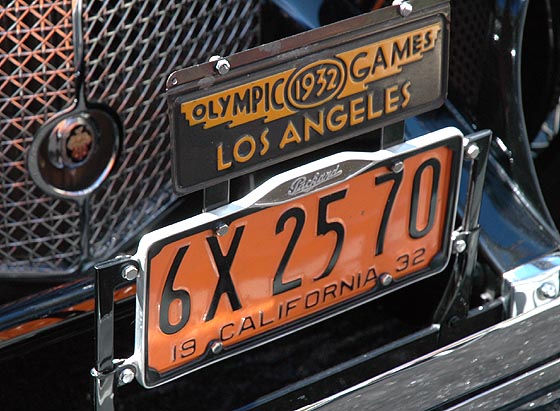 The 1933 Duesenberg Model J Tourster in "Envy Green" has running boards – don't see those much these days.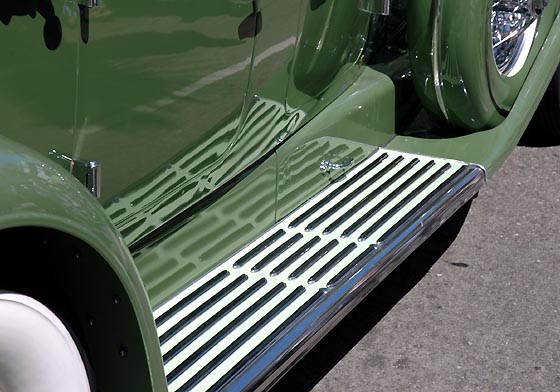 In a more modern vein, there was this row of red Ferraris –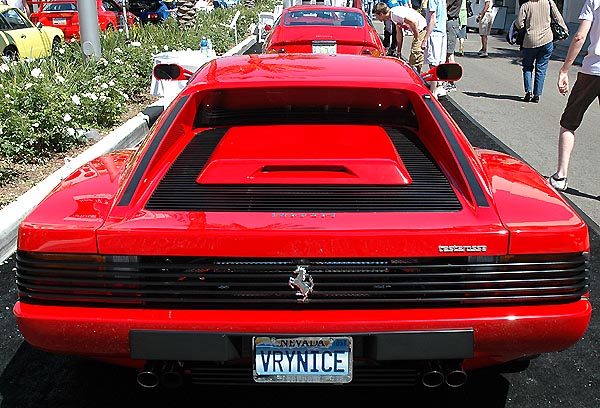 And this is what makes a brand new Ferrari F430 go…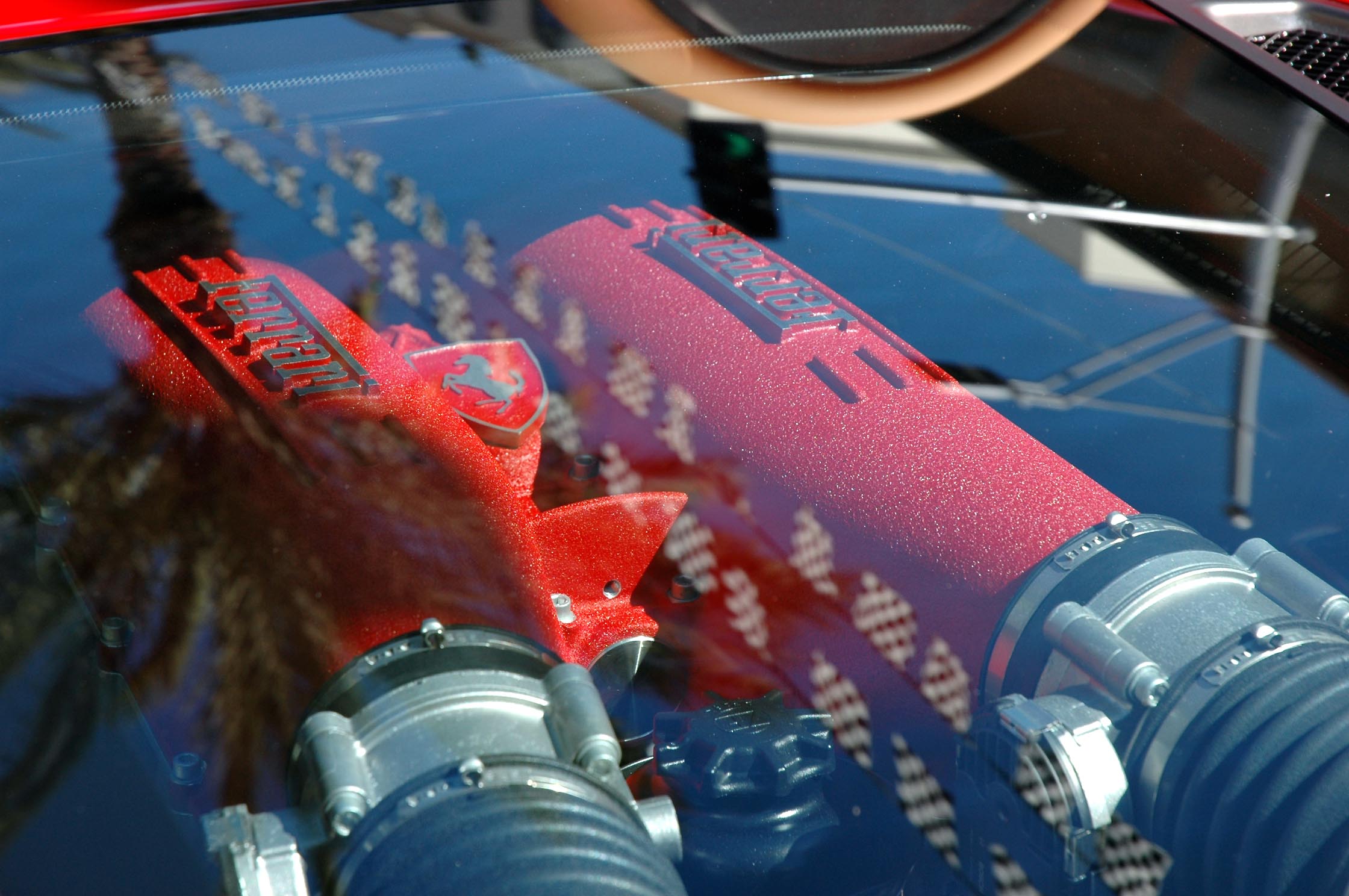 If you like cars, or just fancy hood ornaments, visit
the album
.