Here, Don Smith, a professional photographer in Paris who runs workshops there and produces weekly photo magazine Left Bank Lens, offers us proof that Paris can be an oddly dangerous place.
Photos and text, Copyright © 2005 – Don Smith, All Rights Reserved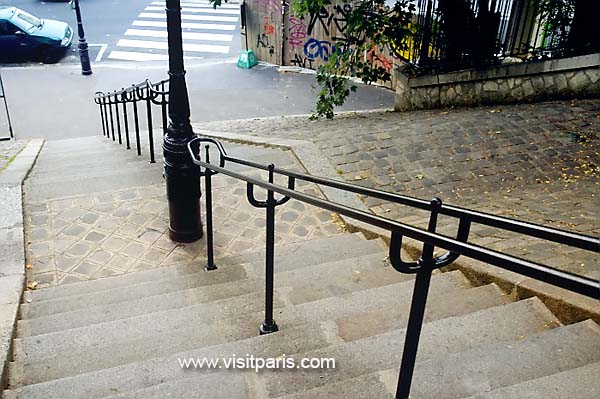 Let's say that you're a young Frenchman, say oh, twelve years old, who happens to see this while walking not with your new girlfriend, but a little girl who could become your girlfriend and you want to impress her.

Using perfect, twelve-tear-old logic you'd want to take a long slide down the handrails.
But the authorities knew all about twelve-tear-old logic, desires and amour. So they crafted what could be described as "Ball Busters." This would hurt.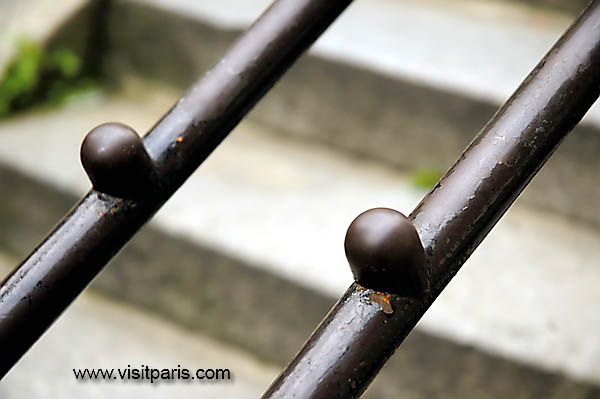 This would hurt twice as much.
It looks like it'd be a smooth ride just after this post but... oh no, there's something waiting for you.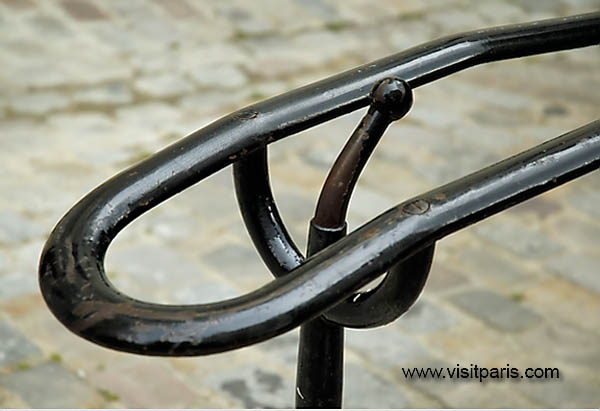 I have no idea how someone managed to bend such a strong post but I have a few guesses. 1) It was a running, flying leap and ... 2) it really hurt.