The Expected, and the Unexpected in July (from flags to dissolute pigeons to classic architecture to surreal numbers)
Here are just a few shots to give you a feel for Los Angeles without the tourist stuff -
NOTE: If you use any of these photos for commercial purposes I assume you'll discuss that with me. There is a copyright notice at the bottom of this page, of course. These were shot with a Nikon D70 – lens AF-5 Nikor 18-70mm 1:35-4.5G ED. They were modified for web posting using Adobe Photoshop 7.0
For the Fourth of July Weekend - your basic flag in the breeze off the Pacific: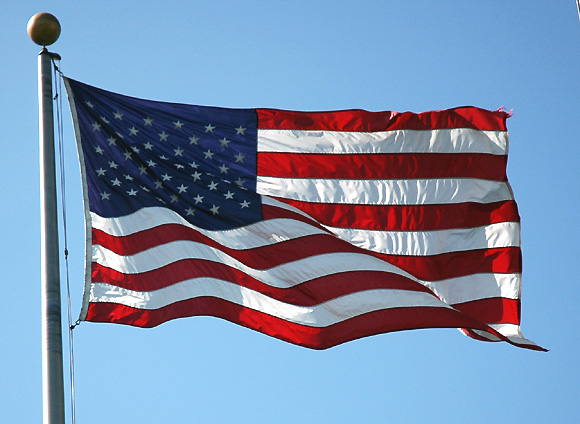 A yucca imitating fireworks: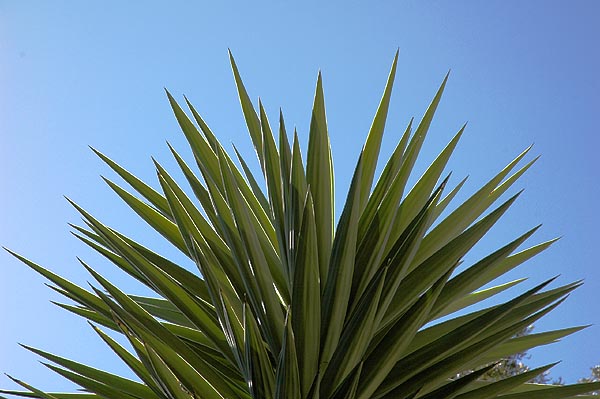 A nod to Hollywood noir films: this dissolute pigeon is staring at you…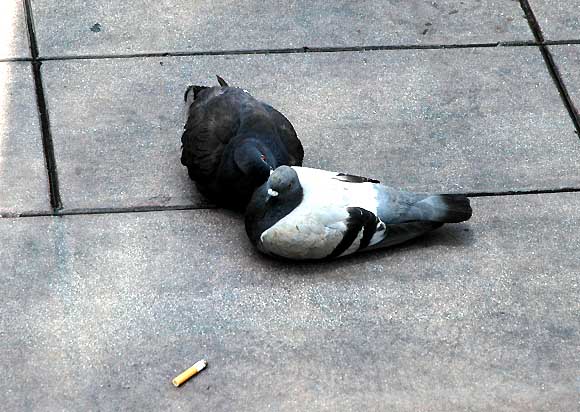 Blue July stairs: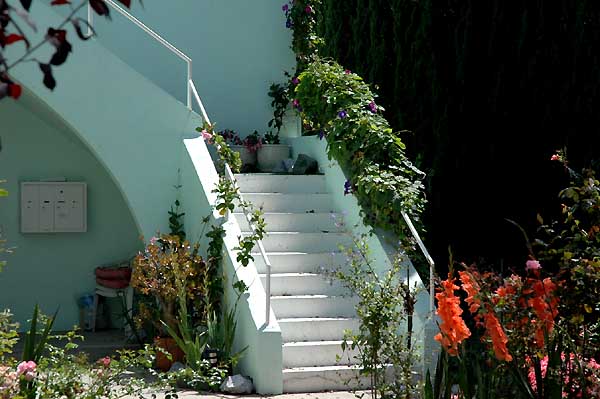 From the land of far too much well-preserved 1930s Zigzag Modern architecture, the clock in Santa Monica on the old Security First National Bank (1930), architect was Stiles O. Clements –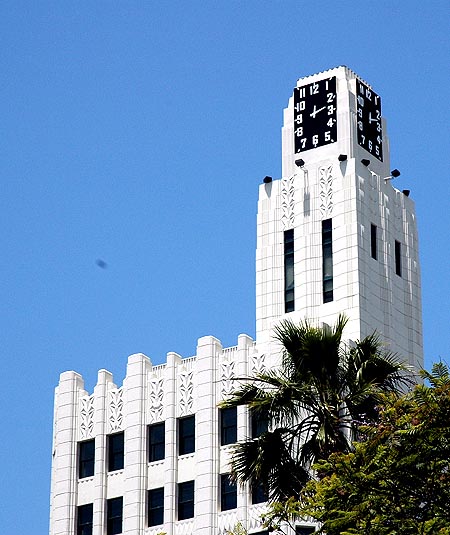 The other kind of tower out here – the Beverly Hills City Hall – 1932, Spanish Renaissance by architect William J. Gage – and no, the depression wasn't felt much in Beverly Hills -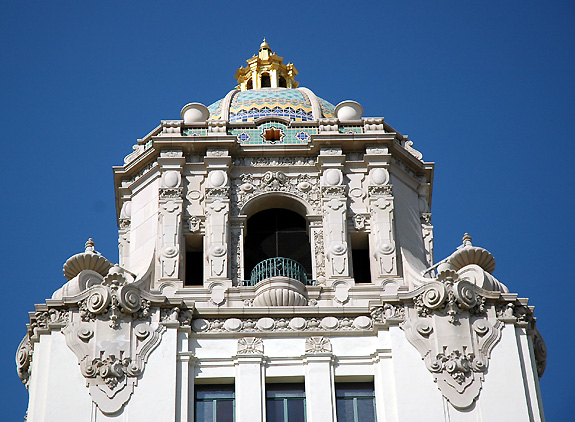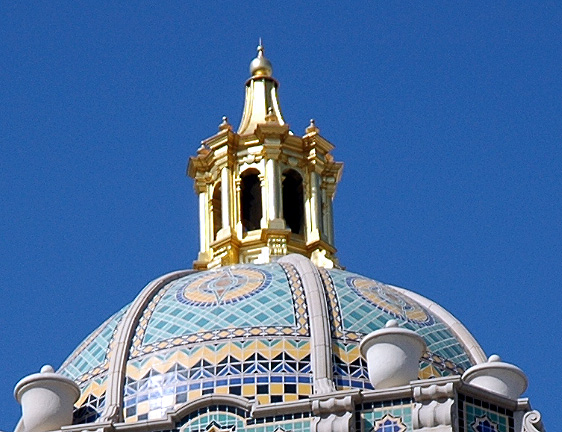 Historical landmark (really) across from the Beverly Hills City Hall – a Union 76 gas station –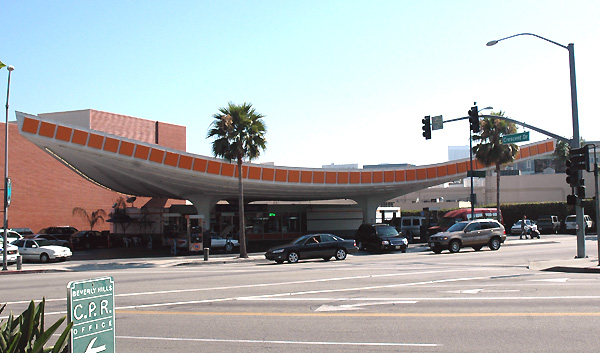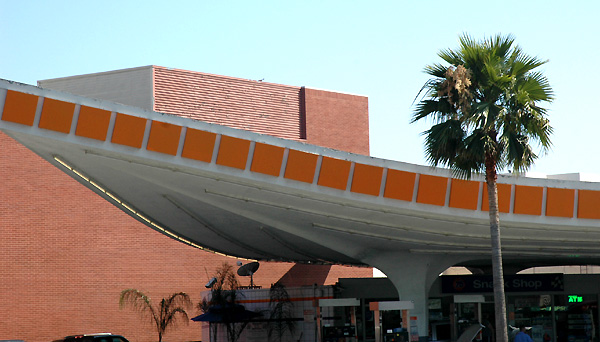 And if that wasn't enough –
Robert Indiana's One Through Zero on Front Lawn of Beverly Hills City Hall
The City of Beverly Hills has announced the exhibition of Robert Indiana's One Through Zero, a series of sculptures comprised of ten brilliantly colored numbers representing the stages of life. The One Through Zero exhibition is being held courtesy of the Paul Kasmin Gallery in New York and the Michael Kohn Gallery in Los Angeles. The ten, six foot tall polychrome aluminum sculptures are situated now through June of 2005 on the front lawn of Beverly Hills City Hall at 450 North Crescent Drive.

Best known for his iconic LOVE image, and often referred to as one of the fathers of the Pop Art movement, Robert Indiana, 76, is a painter, sculptor, and print maker.


… The exhibition One Through Zero represents the various phases of existence from birth to death; its evolution dating back to an early '70s exhibition of his work at Dartmouth College of Hanover, New Hampshire. "The director of the art department presented me with this print called The Life and Age of Man: Stages of Man's Life, from the Cradle to the Grave," reflects Mr. Indiana. "It dates from the 17th or 18th Century and is an anonymous print that was done in many variations by many artists at the time." Robert Indiana created ten paintings which were exhibited in Documenta IV at Kassel, Germany in 1968 and were purchased by one of the leading European collections. Later on, in 1980, the artist made the ten Numbers into sculptures.

One Through Zero was obtained on loan by recommendation of the Fine Art Commission and approval of the Beverly Hills City Council. The Fine Art Commission is responsible for enhancing the beauty of the City through the Installation of public art.
Whatever. Here are some of them.