Photos and text, Copyright © 2005 –
Don Smith

, All Rights Reserved
Location: Metro line 4
Train on fire pulled into station Simplon.
Closed stations:
- Simplon
- Château-Rouge
- Barbès (partial service on Line 2)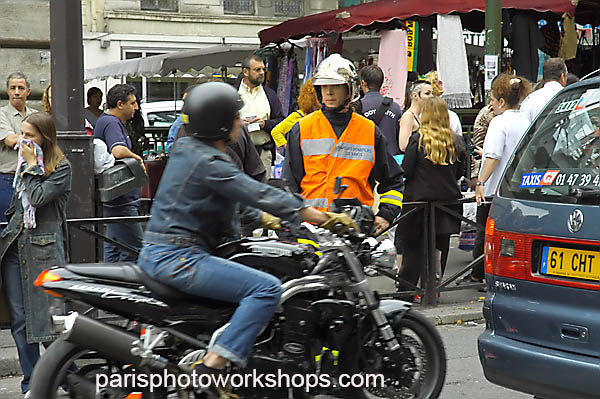 A woman covers her mouth against acrid smoke as a fireman gives directions to a motorcyclist.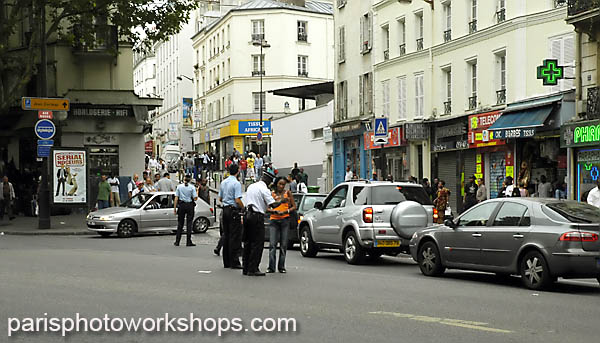 A silver, undercover police car makes a right hand turn as Police restrict traffic.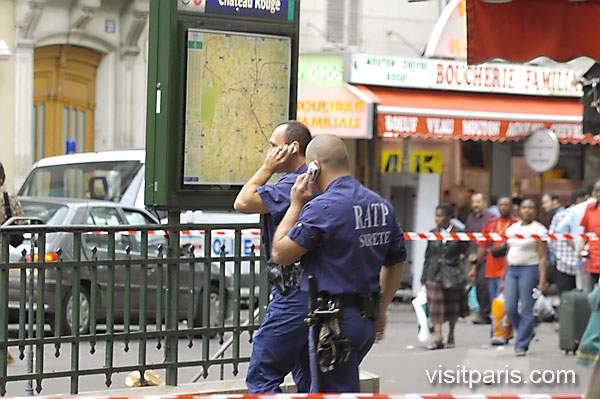 Two members of RATP security speak on cell phones outside a closed Metro station, Chateau Rouge.